Monarch Air Group, a premier air charter service provider to countless international destinations, offers an extensive array of top-quality options, such as the Hawker 400XP jet. When looking to book your next private flight for a combination of functionality and low operating costs, remember that the Hawker 400XP is an outstanding choice. Our aviation consultants are always ready to advise you on private jet charters and other business aviation services.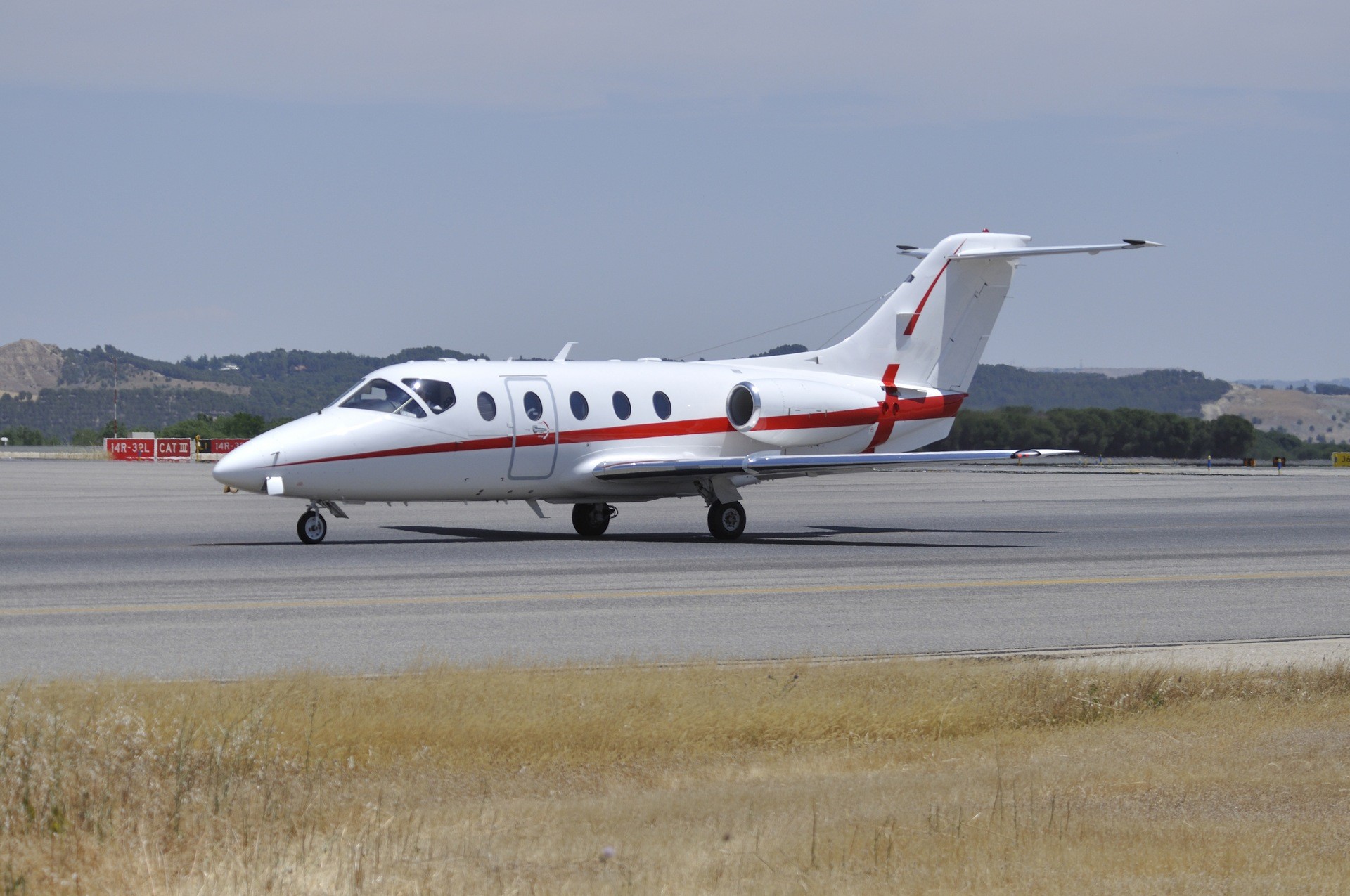 Hawker 400XP Charter Flights
The Hawker 400XP is a light twin-engine jet with improved aerodynamic performance, greater takeoff weight, increased speed, and a more comfortable cabin.
The Hawker 400XP light jet has been improved and developed by Beech Aircraft Company and designed and built by Mitsubishi. It is ideal for short journeys and balances comfort, performance, and operating costs well.
Hawker 400XP Charter Cost
Chartering a Hawker 400XP private jet will cost from 3,350 USD per hour. The cost of renting a Hawker 400XP may depend on the route, duration of the flight, and other factors.
For Hawker 400XP charter rates and availability, please submit the flight request form below or call our agents.
Charter a Hawker 400XP for Private Flights:
Hawker 400XP Overview
The Hawker Beechcraft 400XP light business jet replaced its Hawker 400 predecessor in 2003. The aircraft is often chartered for corporate or leisure travel in the U.S., which is ideal for short to medium-haul flights.
The jet is equipped with two Pratt & Whitney Canada JT15D-5 axial turbofans. With its upgraded performance, the Hawker 400XP takes less than 20 minutes to take off and reach a cruising altitude of 37,000 feet. Moreover, it can comfortably carry more than 1,519 NM of 8 passengers, and fuel consumption is comparable to much more modern aircraft.
The cockpit of the 400XP is equipped with the Rockwell Collins Pro Line 4 EFIS electronic flight information system with multi-function displays, electronic map navigation display, Doppler turbulence radar sensor, V-velocity indicator, and airspeed trend indicator.
Main advantages of the Hawker 400XP jet charter:
ideal for public relations;
the cabin is suitable for meetings as well as relaxing;
perfect for flights in the US;
natural light through large windows and panoramic views during flight.
Hawker 400XP Interior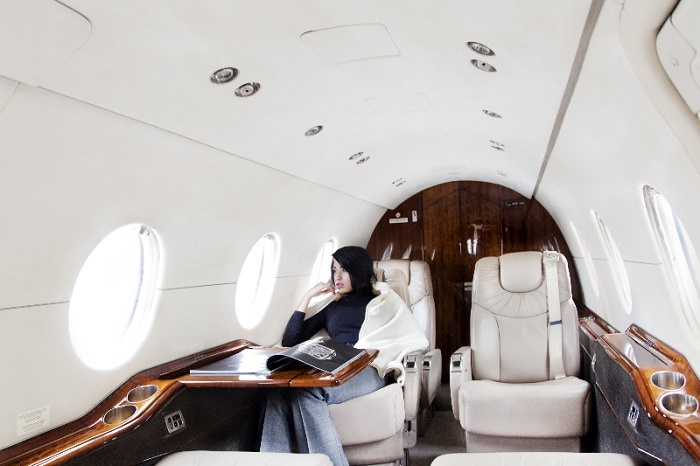 The standard Hawker 400XP layout offers comfortable seats with comfortable fold-out tables. The 400XP's stylish flat-floor saloon has ten square-oval windows to maximize interior space visually. The aircraft is adapted not only for flights but also for business negotiations. The air conditioning system gives a pleasant feeling of freshness during the flight, and noise-absorbing materials provide comfortable communication.
The Hawker 400XP has a baggage compartment in the tail that is isolated during flight. The luggage compartment has a total volume of 56 cu ft. and can hold up to 7 pieces of luggage, golf bags, and skis. There is also a restroom and checkroom at the end of the cabin.
Hawker 400XP General Information
| | |
| --- | --- |
| Classification | Light jet |
| Seats | up to 8 passengers (standard configuration) |
| Cruise Speed | 465 mph |
| Range | 1,519 nm |
| Interior Height | 4.8 ft |
| Interior Width | 4.9 ft |
For Hawker 400XP charter rates and availability, please submit the flight request form or call our agents at 1-877-281-3051 for 24/7 support.
FAQs: Hawker 400XP Private Jets for Charter
When should I choose the Hawker 400XP charter flight?
The Hawker 400XP is still a very popular private VIP jet. Its impressive speed makes it the perfect business jet to charter from Houston to Nassau, Orlando to Aspen, or Los Angeles to St. Louis. When you charter a Hawker 400XP, we guarantee the highest quality service and transparent pricing.
How far in advance can I charter a Hawker 400XP?
When it comes to arranging a charter Hawker 400XP the critical point is to plan in advance. Therefore, it is best to contact us as soon as you decide to fly or 4 hours before your flight. This way, we can ensure the comfort and convenience of private jet charter Hawker 400XP and fit your budget.
What runway length does the Hawker 400XP need?
The Hawker 400XP light jet can take off from runways 3,906 feet long. This ensures you can pinpoint your destination, even if it means a trip to a small regional airport.
Hawker 400xp for group charters
The Hawker 400XP is suitable for small-group corporate flights within the United States. It is also quite popular because of the additional modern equipment on board. Group flights on the Hawker 400XP will provide each group member with ample space to work or relax.