Monarch Air Group provides Gulfstream III (G3) jet charter for private flights to any airport. Our aviation consultants are always ready to advise you on private jet charters and other business aviation services.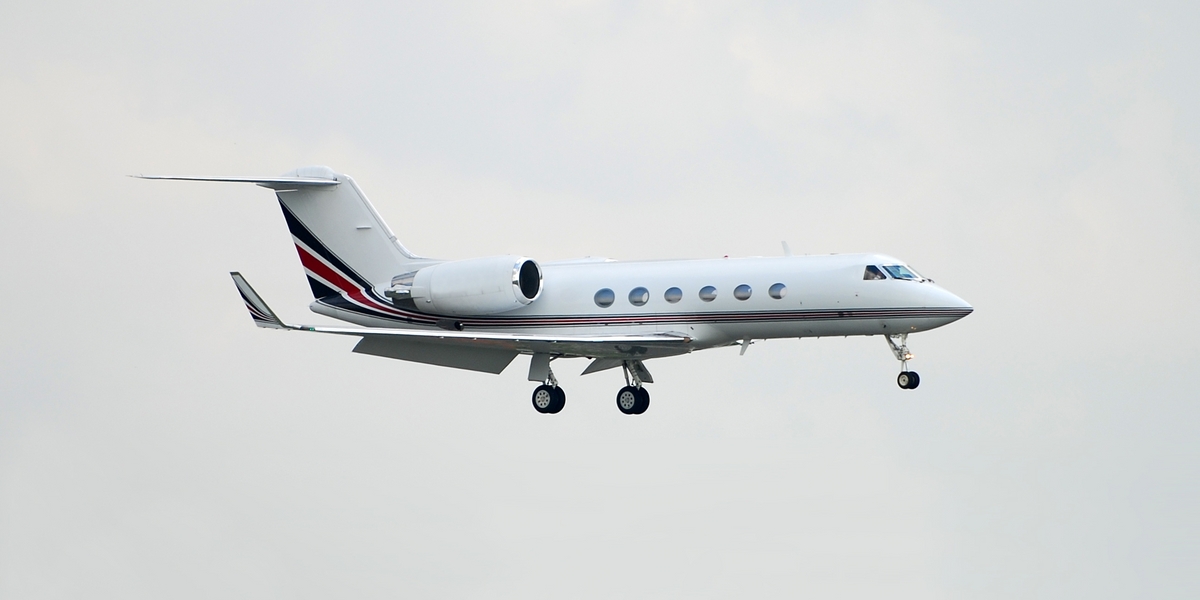 Gulfstream III Charter Flight
The current Gulfstream III is a well-known business jet for private flights with increased comfort, built by an American aircraft manufacturer. This model's excellent level of safety and reliability makes it ideal for leisure flights, business travels, and group flights.
Gulfstream III Charter Cost
Chartering a Gulfstream III private jet starts at $6,200 per hour. The hourly charter rates depend on several factors, the most important of which are the trip's distance and flight time.
Contact our agents to learn more about Gulfstream III charter rates and availability, or complete the flight request form below.
Charter a Gulfstream III (G3) for Private Flights:
Gulfstream III Overview
Gulfstream III is an administrative-type aircraft that is certified and is in possession of all necessary official documents. The first development started in 1979 and was followed by a number of improvements to the technical and flight plans, as well as new technology, equipment, and exterior and interior cabin designs. New wing dimensions and shape enable higher performance and are regarded as a distinguishing feature.
GIII charter is powered by two turbofan engines manufactured by Rolls-Royce and designated as model number Spey Mk 511-8. It features a more aerodynamic windscreen and radome, a larger fuselage and wingspan (by two and six foot, respectively), and modified wings that produce less high-speed drag.
Gulfstream III Interior
Gulfstream cabins are known worldwide for their elegance, comfort, and efficiency. The Gulfstream III private jet charter interior includes adjustable seat chairs and divans, a huge baggage area that is accessible during your journey, and enclosed lavatories that can be found in the front or back. The G-III can accommodate 12 passengers in its standard configuration and up to 16 in high-density cabins.
Gulfstream III General Information
| | |
| --- | --- |
| Classification | Heavy Jet |
| Seats | 12 |
| Cruise Speed | 501 ktas |
| Range | 4100 nm |
| Interior Height | 6.08 ft |
| Interior Width | 7.34 ft |
| Interior Length | 41.34 ft |
| Luggage Capacity | 157 cu ft |
| Hourly Rate | around $6,200 |
To get the most out of your Gulfstream III charter, go no further than Monarch Air Group. Our experts can suggest the best airports for both your departing and arriving flights. Our services extend beyond just planning the route for the trip itself and include both the pre- and post-flight phases. Get in contact with us if chartering a Gulfstream III private aircraft is something you're considering.
FAQs: Gulfstream III Private Jet for Charter
What Type of Private Jets is Gulfstream III?
Gulfstream III is a heavy jet type.
When Should I Choose the Gulfstream III Charter Flight?
For almost three decades, the Gulfstream III has served executive and opulent travelers alike. It handles both domestic and international flights with ease. With a Gulfstream III private jet charter, you can travel from New York to Miami, London to Cyprus, and Dubai to Hong Kong.
What Runway Length Does the Gulfstream III Need?
Gulfstream III requires a runway length of 5100 ft for takeoff and 3200 ft for landing.
How Far in Advance Can I Charter the Gulfstream III?
A Gulfstream III private flight took approximately six hours to plan. Please get in touch with us right away if, after booking a Gulfstream III charter, you want to tailor your trip completely.