Monarch Air Group provides Gulfstream G500 private jet for charter flights to any airport worldwide. Our aviation consultants are always ready to advise you on private jet charters and other business aviation services.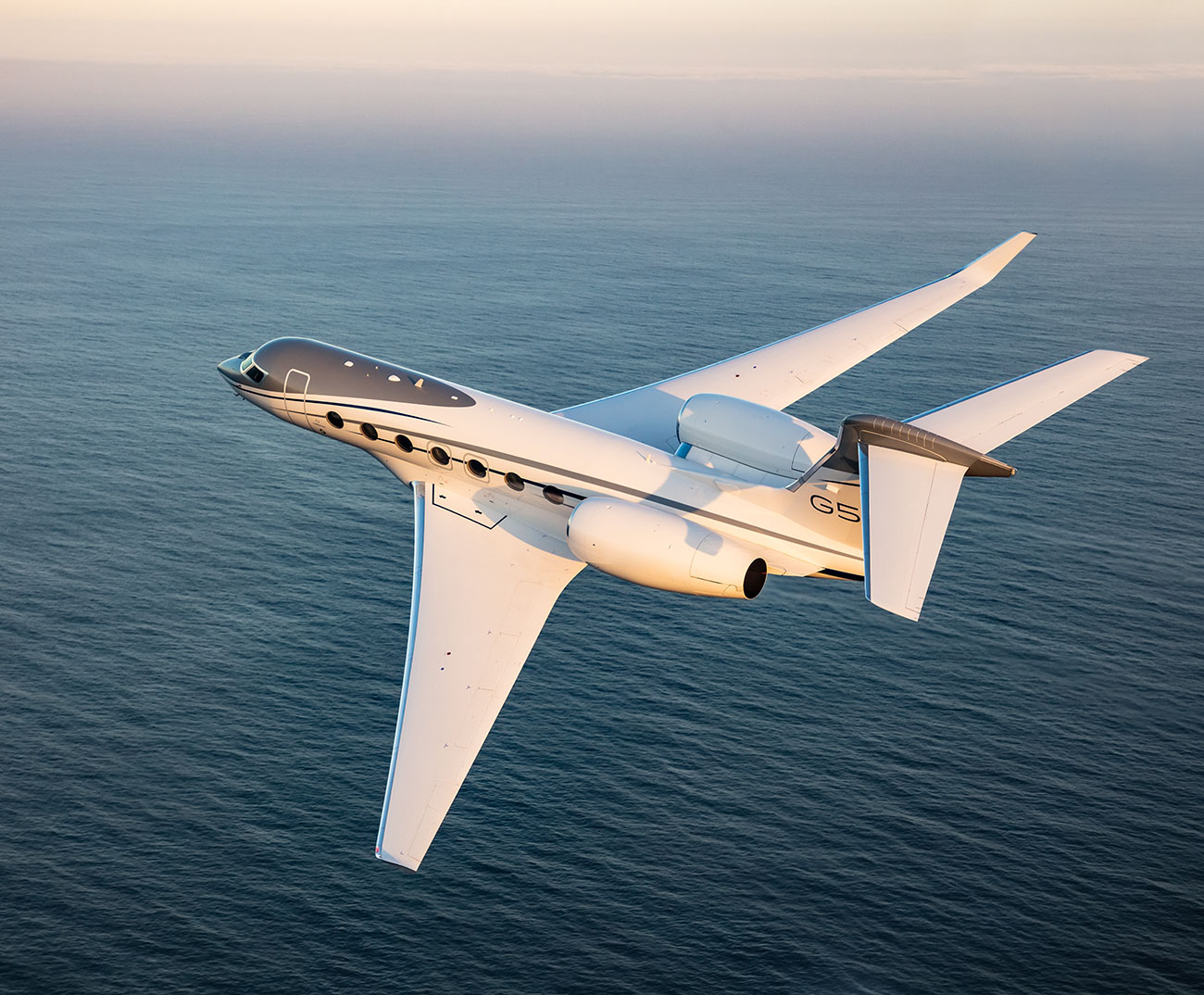 Gulfstream G500 Charter Flights
Gulfstream G500 is a modern ultra-long-range business jet that is an expensive modification of the American manufacturer's renowned flagship Gulfstream V. The model's release was revealed in 2014, following the company's receipt of the FAA international type certificate. Gulfstream G500 private jet charter is a state-of-the-art business jet with impressive range, speed, and technology.
Gulfstream G500 Charter Cost
Chartering a Gulfstream G500 private jet starts at $8,500 – $10,500 per hour. The price to rent a private aircraft is determined individually and is based on a number of factors, including the complexity and distance of the trip.
Call our representatives or fill out the flight request form below to learn more about Gulfstream G500 charter rates and availability.
Charter a Gulfstream G500 for Private Flights:
Gulfstream G500 Overview
Gulfstream G500 private jet charter amazes with its speed and opulent cabin. The plane has powerful engines. Pratt & Whitney Canada PW814GA achieved an ideal balance of speed, maneuverability, and comfort, which is particularly valuable in the business aviation sector. It also utilizes a computerized Intelligence-by-Wire control system, which provides for the automation of additional processes. Gulfstream G500 is equipped with advanced technology, including a Symmetry Flight Deck, which features touch-screen displays, advanced avionics, and fly-by-wire controls.
Gulfstream G500 Interior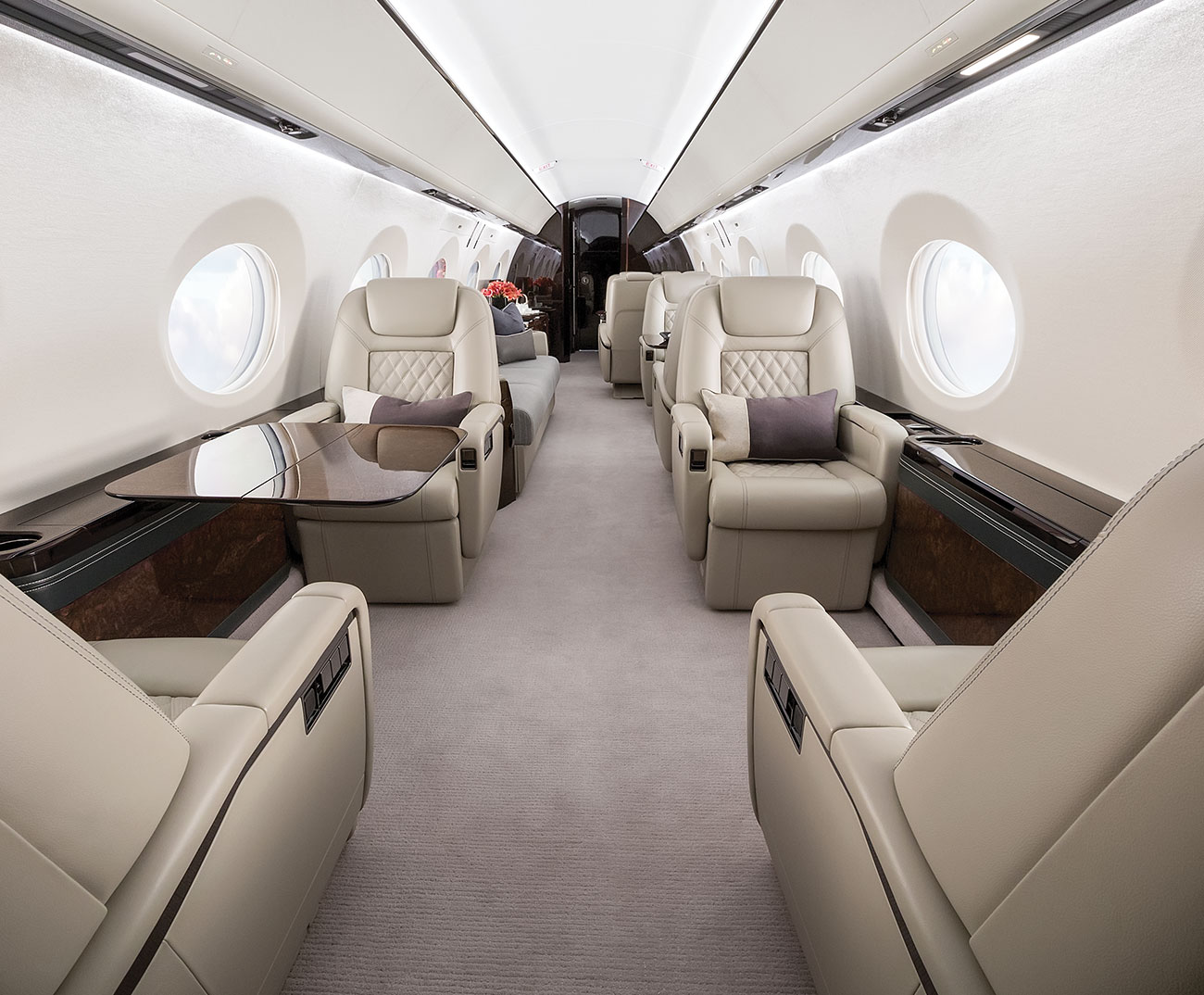 Gulfstream G500 private jet charter cabin is outfitted with the most recent worldwide flight trends. There are luggage compartments, restrooms, comfortable chairs, a luxury audio system, and a multimedia system in the tail with large displays. The Gulfstream G500 is typically configured to accommodate eight to ten passengers, but an executive layout can seat up to sixteen passengers. Gulfstream G500 can seat 8 people if the cabin is configured to allow sleeping arrangements.
Gulfstream G500 General Information
| | |
| --- | --- |
| Classification | Ultra Long-Range Jet |
| Seats | 16 |
| Cruise Speed | 516 KTAS |
| Range | 5000 nm |
| Luggage Capacity | 176.58 ft³ |
| Interior Height | 6.32 ft |
| Interior Width | 7.9 ft |
| Interior Length | 41.5 ft |
Monarch Air Group, a private jet charter service provider, proposes on-demand aircraft charter services to businesses, governments, and individuals. The company provides a variety of charter aircraft, including turboprops, light jets, medium jets, and heavy jets. It also offers a range of on-board and off-board amenities. Monarch Air Group's Gulfstream G500 private jet charter service prioritizes safety, luxury, and flexibility.
FAQs: Gulfstream G500 Private Jet for Charter
What Type of Private Jets is Gulfstream G500?
Gulfstream G500 is an ultra-long-range jet. Such jets are typically larger and more expensive than other types of business jets and require larger runways for takeoff and landing. However, they are equipped with powerful engines, advanced avionics, and spacious interiors to provide passengers with a comfortable and luxurious flying experience.
When Should I Choose the Gulfstream G500 Charter Flight?
Consider renting a charter aircraft on a Gulfstream G500 when you need a quick and comfortable trip. Gulfstream G500 is an ultra-long-range aircraft that can travel up to 5000 nautical miles nonstop, allowing you to fly from Sydney to Hong Kong and Lisbon to Los Angeles.
What Runway Length Does the Gulfstream G500 Need?
For takeoff, an optimal runway length for a Gulfstream G500 private jet charter is 5200 ft, and for landing – 3100 ft.
How Far in Advance Can I Charter the Gulfstream G500 Need?
It is possible to reserve a Gulfstream G500 private aircraft six hours in advance. To ensure that the rental is tailored to your needs, please contact us as soon as your reservation has been confirmed.