Monarch Air Group provides Gulfstream G300 jets for private flights to any airport. Our aviation consultants are always ready to advise you on private jet charters and other business aviation services.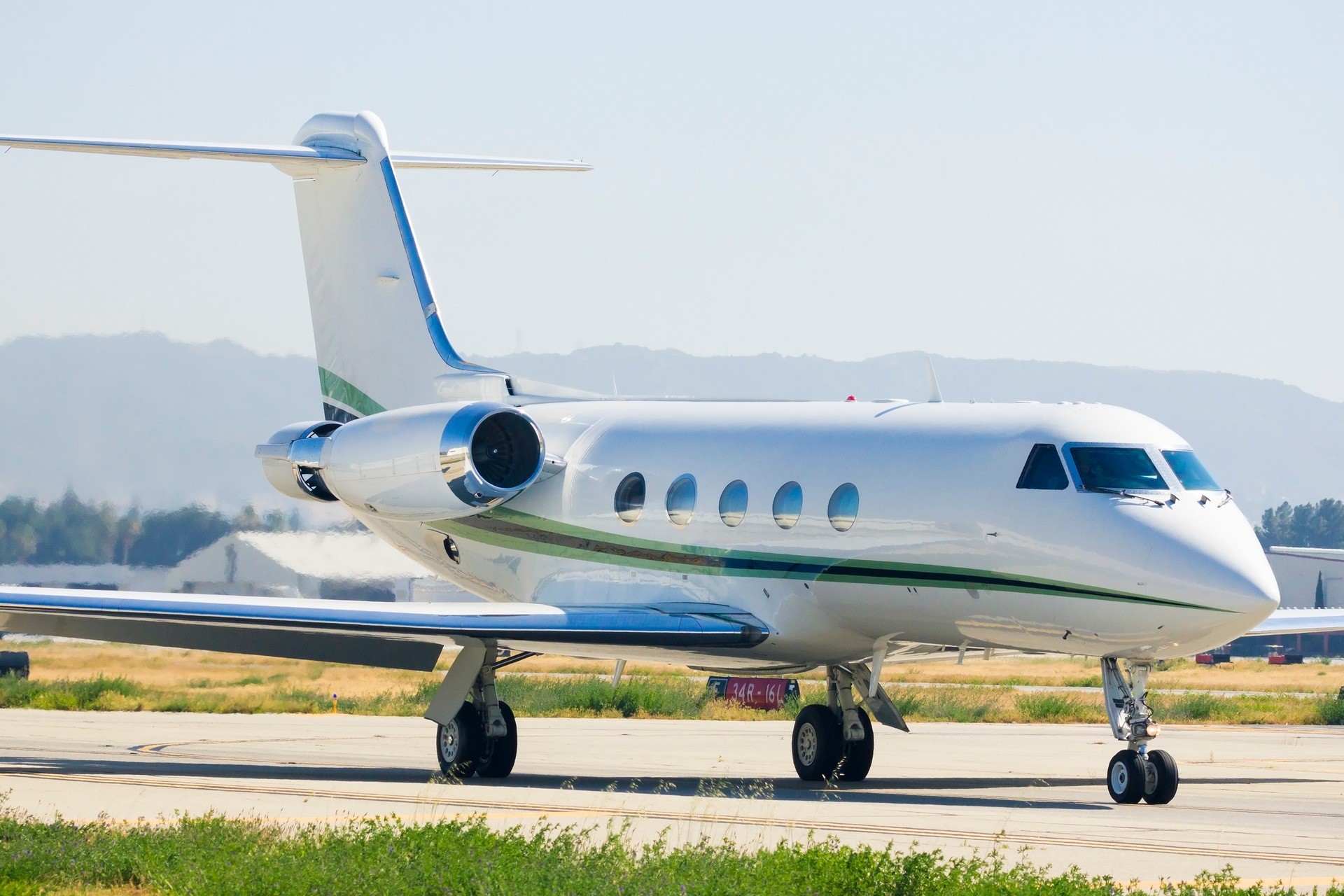 Gulfstream G300 Charter Flight
After the success of the Gulfstream G5, the G300 was developed in 2002. It features a more modern Automatic Handling System that is Honeywell and CAT II compliant than its predecessor. Due to its outstanding safety performance, the aircraft is frequently utilized for long- and medium-distance flights.
Gulfstream G300 Charter Cost
Chartering a Gulfstream G300 private jet starts at $7,000 per hour. The hourly charter rates depend on several factors, the most important of which are the trip's distance and flight time.
Contact our agents to learn more about Gulfstream G300 charter rates and availability, or complete the flight request form below.
Charter a Gulfstream G300 for Private Flights
Gulfstream G300 Overview
The Gulfstream G300 business jet is powered by a Rolls-Royce Tay Mk 611-8C engine with an electronic engine control system. As a result, it provides an economic advantage and maximizes time spent. The G300 can use runways at 5,000 feet (sea level) and rise to 41,000 feet in less than 20 minutes, with a maximum takeoff weight of 70,000 pounds. It also has a maximum range of 4,100 miles and a top speed of 548 miles per hour.
Gulfstream G300 Interior
Gulfstream G300 private jet boasts a stylish cabin and the capacity to use satellite communications. Due to the G300's technical and economic benefits, customers can rent this aircraft and travel anywhere in the globe. If the average capacity of the luggage is at most five cubic feet, the luggage compartment has enough for up to 25 suitcases.
Charter G300 has plenty of space, allowing passengers to optimize their productivity while traveling. It has the largest cabin in its class and a third more baggage space than its main rivals. The cabin's 12 huge trademark windows and 100% fresh air system also guarantee a comfortable space for working or relaxing.
Gulfstream G300 General Information
| | |
| --- | --- |
| Classification | Heavy Jet |
| Seats | 10-12 |
| Cruise Speed | 505 ktas |
| Range | 3600 nm |
| Interior Height | 6.2 ft | 1.8 m |
| Interior Width | 7.3 ft | 2.2 m |
| Interior Length | 45 ft | 13.7 m |
| Hourly Rate | around $7,000 |
Monarch Air Group will provide you with the amenities you could possibly need during your trip, once you choose to charter a Gulfstream G300. As you plan your trip, we will help you choose the airports for your departure and arrival as well as the flight crew. Along with route planning, we'll offer numerous in-flight and post-flight services. If you wish to reserve a Gulfstream G300 private aircraft, get in touch with us.
FAQs: Gulfstream G300 Private Jet for Charter
What Type of Private Jets is Gulfstream G300?
Gulfstream G300 is a type of large jet.
When Should I Choose the Gulfstream G300 Charter Flight?
High comfort, reliability, and safety levels are the primary advantages of chartering the Gulfstream G300. Gulfstream G300's engines allow it to reach an airspeed of 458 knots, or 0.8 Mach, which is fast enough to transport fourteen people from New York to London.
What Runway Length Does the Gulfstream G300 Need?
In order to take off, G300 requires a runway of 4,700 feet, while the minimum landing distance is 4,417 feet.
How Far in Advance Can I Charter the Gulfstream G300?
A Gulfstream G300 private flight takes about six hours to organize. If you wish to tailor your Gulfstream G300 charter completely, please contact us as soon as you make your reservation.