Monarch Air Group provides Gulfstream G280 business jet for private flights to any airpor. Our aviation consultants are always ready to advise you on private jet charters and other business aviation services.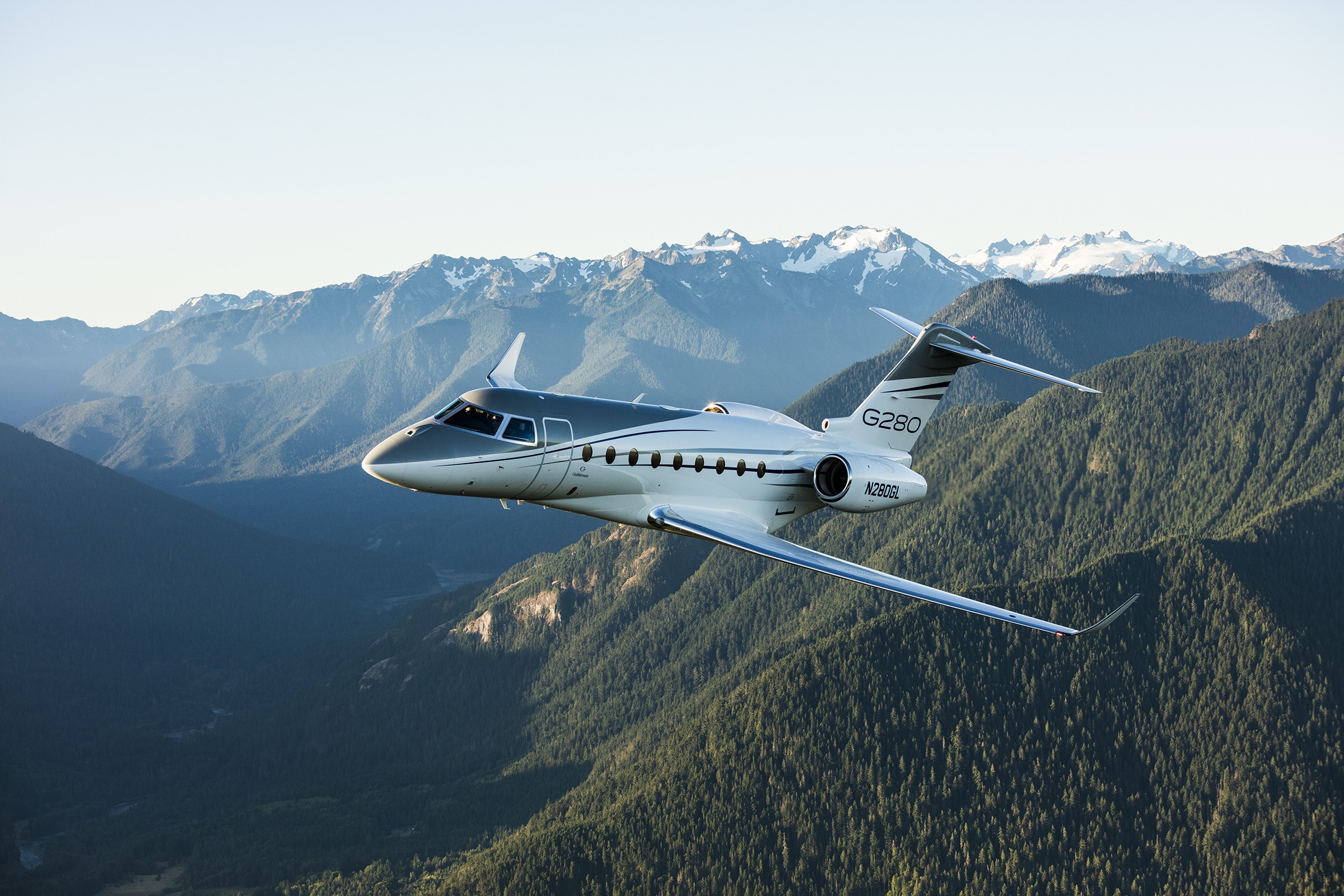 Gulfstream G280 Charter Flights
Gulfstream G280 is a cutting-edge business aircraft and the undisputed champion among super-midsize aircraft. Charter Gulfstream G280 stands out for its flight performance and has received certification for its steep approach. Additionally, even the most challenging routes and low visibility situations are easily handled by this model. Gulfstream Aerospace, a U.S. aircraft manufacturer, has been producing the model since 2008.
Gulfstream G280 Charter Cost
Chartering a Gulfstream G280 private jet will cost from 6,000 USD per hour. The cost of renting a Gulfstream G280 may depend on the route, duration of the flight, and other factors.
Call our representatives or fill out the flight request form below to learn more about Gulfstream G280 charter rates and availability.
Charter a Gulfstream G280 for Private Flights:
Gulfstream G280 Overview
Gulfstream G280 private jet charter has streamlined wings, a newly designed fuselage, and engines that require little fuel (HTF7250G). The aircraft also has a brand-new T-tail, cutting-edge navigation systems, and a new de-icing system. This sets a new standard for control and piloting in the business aviation industry for Gulfstream G280.
Gulfstream G280 Interior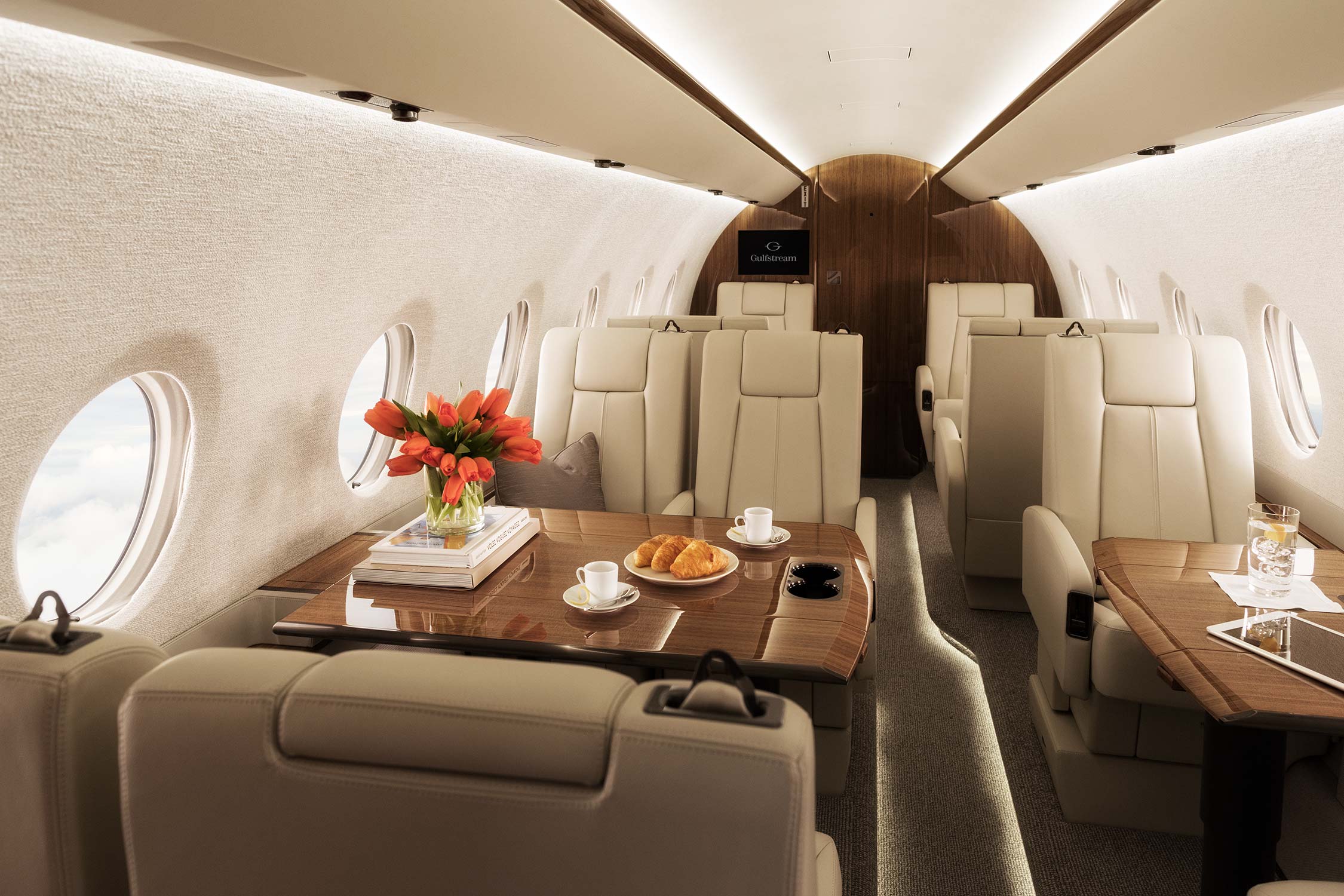 Charter Gulfstream G280 private jet, and you'll enjoy your flight in the modern cabin, which combines comfort and cutting-edge technology. Other features include large portholes, lots of space for working or relaxing, and effective noise isolation. Gulfstream G280 private jets have the largest body in their class, resulting in a plush, roomy cabin with seating for nine passengers. With a 6'3″ cabin height, passengers have plenty of headroom and room to move around. A huge galley can accommodate catering and serving meals, and in-cabin luggage access keeps all your belongings close at hand the entire journey.
Gulfstream G280 General Information
| | |
| --- | --- |
| Classification | Super Midsize Jet |
| Seats | up to 9 |
| Cruise Speed | 487 KTAS |
| Range | 3600 nm |
| Luggage Capacity | 1,600 lbs |
| Interior Height | 6.3 ft |
| Interior Width | 6.1 ft |
| Interior Length | 25 ft |
The level of comfort and luxury offered by Monarch Air Group's Gulfstream G280 private charters is unsurpassed in the sector. As we provide Gulfstream G280 private jet service around-the-clock, please get in touch with us whenever you need to. Along with trip planning, we'll provide a range of in-flight and post-flight services.
FAQs: Gulfstream G280 Private Jet for Charter
What Type of Private Jet is Gulfstream G280?
The Gulfstream G280 is a twin-engine, super mid-size business jet produced by Gulfstream Aerospace.
When Should I Choose the Gulfstream G280 Charter Flight?
The excellent option if you need to go fast, confidentially, and in comfort is a Gulfstream G280 charter aircraft. Customers can travel nonstop and at record speeds from New York to London by chartering a Gulfstream G280.
What Runway Length Does the Gulfstream G280 Need?
A Gulfstream G280 private jet requires a runway with a minimum length of 4750 feet for takeoff and 3180 feet for landing.
How Far in Advance Can I Charter the Gulfstream G280?
A Gulfstream G280 private flight will require roughly six hours to arrange. After making your reservation, get in touch with us as soon as you can so that we can accommodate your needs with a Gulfstream G280 charter.