Monarch Air Group provides Gulfstream G200 charter for private flights to any airport worldwide. Our aviation consultants are always ready to advise you on private jet charters and other business aviation services.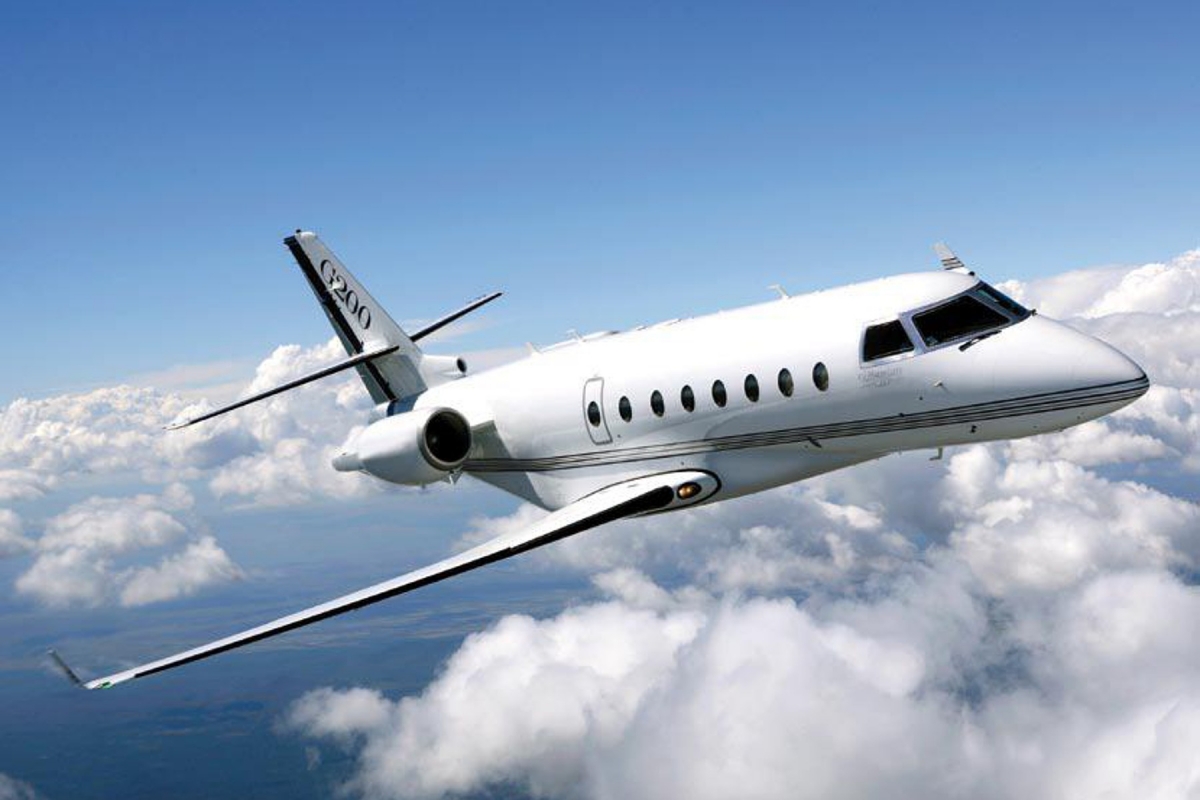 Gulfstream G200 Charter Flights
Gulfstream acquired the G200 line of aircraft from Israel Aerospace Industries Ltd. in 2001 and has made significant modifications and enhancements since then. With its spacious cabin, the Gulfstream G200 business jet combines comfort with high economy. It is equipped with a fully heated, pressurized baggage compartment and a spacious dining center.
The Gulfstream G200 is a top-rated aircraft, the first of what is known as the "new generation" of super-midsize business jets. The advantages of the G200 jet model are high speed, rapid climb, and the ability to land on short runways.
Gulfstream G200 Charter Cost
Chartering a Gulfstream G200 private jet will cost from 7,050 USD per hour. The cost of renting a G200 is calculated individually and depends on several parameters, such as the distance and complexity of the route.
For Gulfstream G200 charter rates and availability, please submit the flight request form below or call our agents.
Charter a Gulfstream G200 for Private Flights:
Gulfstream G200 Overview
Powered by the Canada PW306A engines used in the Learjet 60 and Hawker 1000, the G200 private aircraft provides long-range and high speed at relatively low fuel consumption. The advanced engines allow the charter Gulfstream G200 to climb to 37,000 feet in just 20 minutes and meet the strictest noise restrictions, allowing it to expand its flight geography significantly.
The Collins Pro Line 4 avionics suite includes two communications and navigation radios, weather radar, a flight management system, as well as the attitude and heading system. With the redesigned aircraft came brand new wing technology on the leading edge of the inboard section and helped recover lost field performance due to higher wing load. An impressive range of 3,400 nautical miles makes the jet Gulfstream G200 the ideal choice to fly to distant destinations.
Gulfstream G200 Interior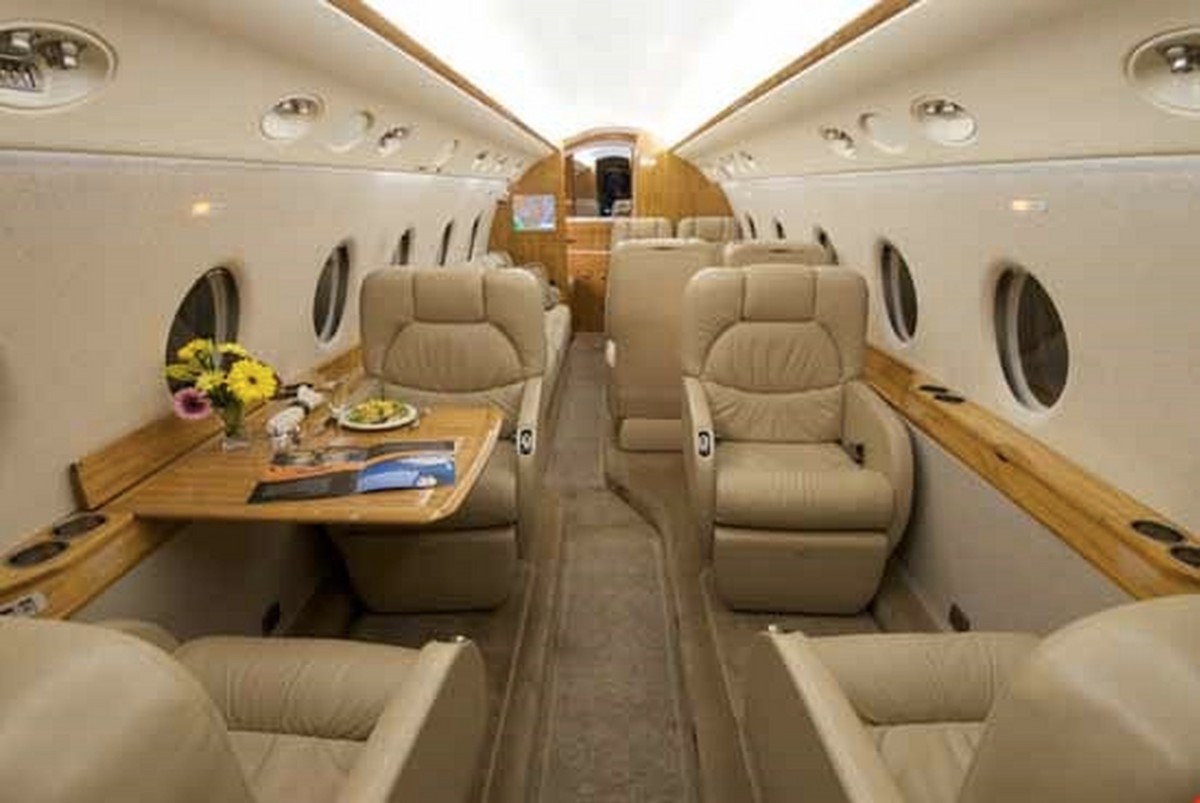 The G200's best-in-class passenger cabin provides superior service for any medium-haul flight. Two passenger areas allow for comfortable seating for up to 9 people, including tall people. Charter jet Gulfstream G200 can have a traditional two-seat club layout, or, thanks to the wide cabin, you can add a sofa next to one of the two-seat club seating sets.
The full-size onboard Gulfstream G200 jet kitchen allows you to cook and serve hot meals and includes many extras to make long-haul flights most comfortable. In addition, sixteen windows surround the cabin, creating a bright environment for productive work or relaxation.
Gulfstream G200 General Information
| | |
| --- | --- |
| Classification | Super Midsize Jet |
| Seats | 9 |
| Cruis Speed | 494 KTAS |
| Range | 3312 nm |
| Luggage Capacity | 150 cu ft |
| Interior Height | 6.26 ft |
| Interior Width | 7.16 ft |
Monarch Air Group offers the maximum comfort and luxury of modern aircraft when flying privately on a Gulfstream G200 jet. You can contact us at any time of the day or night to arrange a private jet charter on the Gulfstream G200. We will help you choose an airport for the flight, select the crew, compose your itinerary and provide a wide range of in-flight and after-flight services.
FAQs: Gulfstream G200 Private Jet for Charter
Can a Gulfstream G200 Cross the Atlantic?
The aircraft Gulfstream G200 flies to most destinations within the U.S. and is also capable of transatlantic operations. Modest operating costs allow the G200 to fly shorter-range flights without economic losses.
What Runway Length Does the Gulfstream G200 Need?
The Gulfstream G200 private jet requires 6,083 feet of runway to take off. However, the G200, with four passengers, requires only 2,590 feet of runway to land.
How Far in Advance can I Charter the Gulfstream G200?
It takes about 6 hours to arrange a Gulfstream G200 private flight. However, it's best to contact our experts right after you decide to fly so we can ensure your Gulfstream G200 charter best suits your needs.