The Fokker F28 is a medium-range passenger aircraft developed by the Dutch company together with several European companies. More than 240 aircraft have been produced since 1967. A free-floating low plane with a circular fuselage, T-shaped sweeping tail, and retractable tri-pillar nose wheel landing gear, the F.28 was designed for Rolls-Royce RB183 turbofan engines. A unique feature of this model was a hydraulically actuated tail air brake. It allowed the F28 to maintain faster engine speed during critical phases of flight and descend from optimum cruising altitude to lower altitudes.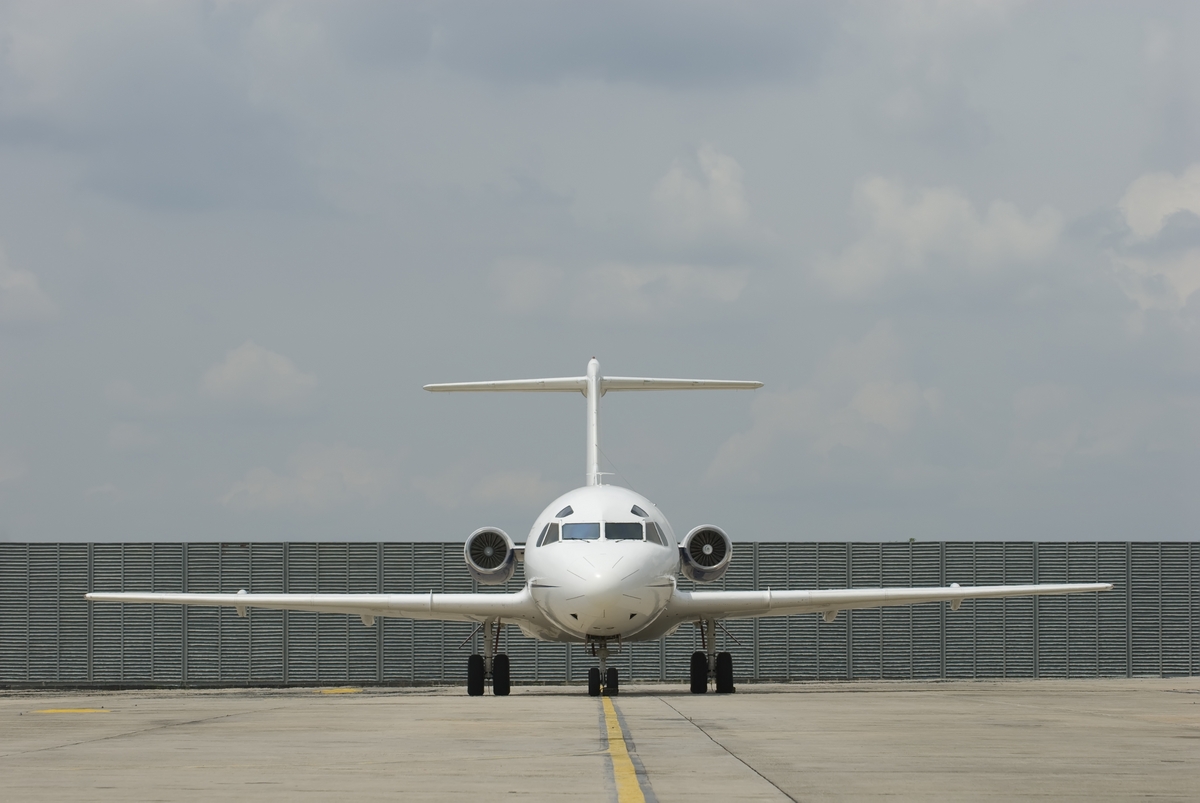 Charter a Fokker F28 private jet:
Fokker F28 Dimensions
Height of the aircraft – 27.8 ft | 8.5 m
Length of the aircraft – 97.1 ft – 29.6 m
Cruising speed – 523 miles per hour
Flying range – up to 1149 miles
Maximum number of passengers – 65-70
Several Fokker F28 models were produced. The first F.28 Mk 1000 with a short fuselage accommodating 55 to 65 passengers, the next Mk 2000 – featured a 2.21 m longer fuselage to accommodate up to 79 passengers. The last one, the Mk 6600, is now out of production, but the F28-4000 was the most successful, seating a maximum of 85 passengers.
For Fokker F28 charter rates and availability, please submit the flight request form or call our agents at 1-877-281-3051 for 24/7 support.