Monarch Air Group provides Fokker F28 jet for private flights to any airport worldwide. Our aviation consultants are always ready to advise you on private jet charters and other business aviation services.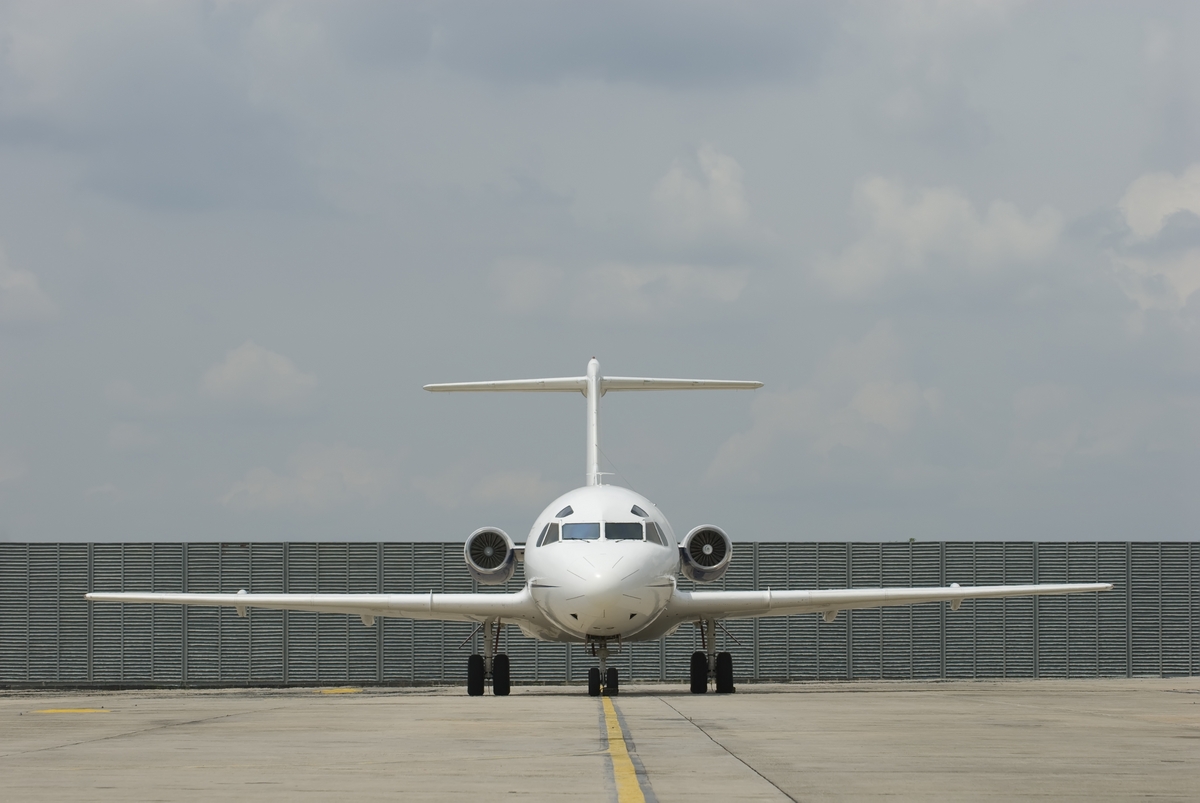 Fokker F28 Charter Flight
Charter Fokker F28 is a short-range passenger aircraft designed by the Dutch company in collaboration with a number of European firms. Since 1967, more than 240 aircraft have been manufactured. Following the Fokker F27 Friendship, a renowned and commercially successful regional airliner powered by a turboprop, Fokker made the decision to start working on the development of a new commuter aircraft propelled by a turbojet that would expand on its achievements.
F28 was created specifically to take off and land at minor regional airports and travel either short or medium ranges. Even though it is out of production now, many variants of this model are still popular in use and in good condition.
Fokker F28 Charter Cost
Chartering a Fokker F28 starts at $6,000 per hour. The hourly charter rates depend on several factors, the most important of which are the trip's distance and flight time.
Contact our agents to learn more about Fokker F28 charter rates and availability, or complete the flight request form below.
Charter a Fokker F28 for Private Jet Flights:
Fokker F28 Overview
F28 was constructed for Rolls-Royce RB183 turbofan engines. It features a circular fuselage, a T-shaped sweeping tail, and retractable tri-pillar nose wheel landing gear. This type is distinguished by its hydraulically operated tail air brake. It enables the F28 to keep a higher engine speed throughout crucial flying phases and to descend from the optimal cruising height to lower altitudes.
Once you decide to charter a Fokker F28, you can even choose between more models such as F28 Mark 1000, F28 Mark 1000C, F28 Mark 2000, F28 Mark 3000, F28 Mark 3000C, F28 Mark 3000R, F28 Mark 3000RC, F28 Mark 4000
Fokker F28 Interior
The cabin of a Fokker F28 charter, which was designed for both passenger and freight flights, is exceptionally roomy, with huge doors and a larger amount of windows, allowing for breathtaking vistas. The expansion also permits natural light to fill the cabin, illuminating the refined interior. Modern amenities and features, like reclining seats and pull-out tables, allow you to work, relax, or dine during your journey.
This regional airliner offers an extraordinary amount of personal space and excellent legroom for smaller parties, with a variety of layouts and seating configurations. Some Fokker F28 models also provide in-flight entertainment.
Fokker F28 General Information
| | |
| --- | --- |
| Classification | Airliner |
| Seats | up to 70 |
| Cruise Speed | 464 kts |
| Range | 1704 miles |
| Interior Height | 27.8 ft | 8.5 m |
| Interior Length | 97.1 ft – 29.6 m |
Monarch Air Group can provide whatever amenities you require if you choose to charter a Fokker F28. Our flight crew will recommend the best which airports that are best for your departure and arrival flights. In addition to route planning, we will provide a variety of in-flight and post-flight services. Please contact us if you want to hire a Fokker F28 private jet.
FAQs: Fokker F28 Private Jet for Charter
What Type of Private Jet is Fokker F28?
The Fokker F28 is a medium-range passenger aircraft developed by the Dutch company together with several European companies.
When Should I Choose the Fokker F28 Charter Flight?
Fokker F28's versatility makes it a good alternative for individuals looking for a private jet charter for business or leisure travel. Renting Fokker F28 allows you to travel nonstop from Chicago to Las Vegas and New York to the Bahamas.
What Runway Length Does the Fokker F28 Need?
Fokker F28 requires a runway length of 5500 ft for takeoff and 3400 ft for landing.
How Far in Advance Can I Charter the Fokker F28?
A private flight on a Fokker F28 takes about six hours to plan. If you want to customize every detail of your journey after reserving a Fokker F28 charter, please contact us right away.