The narrow-body, medium-range Fokker 100 was produced by a Dutch company from 1986 to 1997. The aircraft was developed based on the F-28-4000 passenger aircraft and is excellent for short and medium flights. For example, a charter flight on the Fokker 100 allows seamless connections from Moscow to Paris, Chicago to Los Angeles, Manila to Shanghai, or Rome to Lisbon.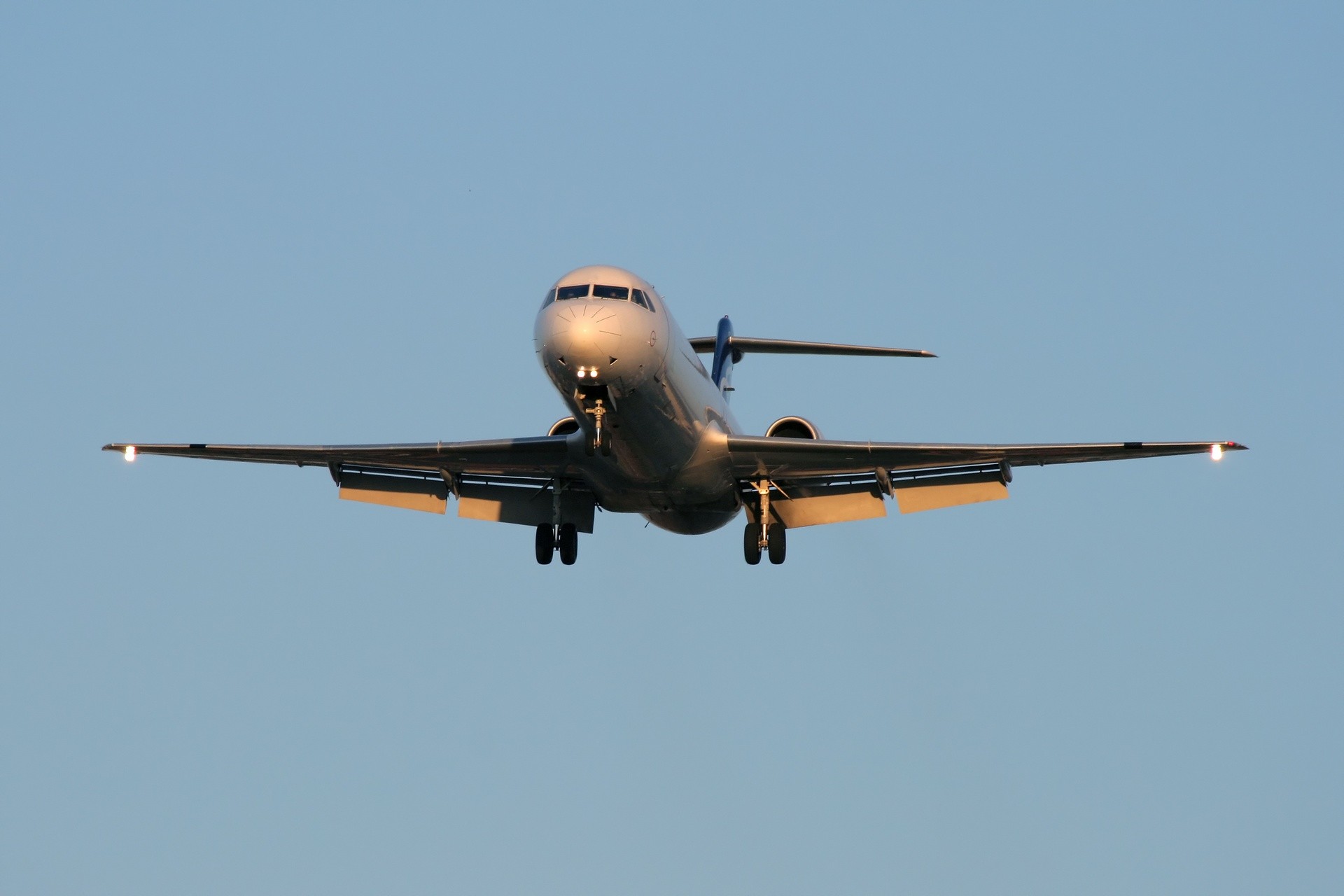 Charter a Fokker 100 private jet:
Compared to previous models, the Fokker 100 is equipped with the EFISc digital avionics suite, two Rolls-Royce Tay Mk 620-15 turbofan engines, and an extended fuselage to increase the number of passengers.
In addition, there is a built-in onboard diagnostics system, modified mechanization of the wing and the cockpit interior. Thanks to the improved flight performance and low operating costs, this model became one of the most popular aircraft before the Embraer ERJ 145 and Bombardier CRJ200. More than 28 aircraft were produced during serial production.
In addition, the Fokker 100 is notable for its low cabin noise level, generous windows, and soft lighting. All conditions for complete work or rest are created on board.
Fokker 100 General Characteristics
Passenger capacity: up to 122
Range: 1323 nm
Max Cruise Speed: 525 mph
Cabin length: 68.2 ft
Cabin width: 10.2 ft
Cabin height: 6.7 ft
To hire Fokker 100 for private flights, please submit the flight request form or call our agents at 1-877-281-3051 for 24/7 support.