The Falcon 900EX is a modern wide-body aircraft from the French company Dassault Aviation in the heavy jet class. It is an improved model of the Dassault Falcon 900B and was put into service in 1996. Chartering a Falcon 900EX gives customers the ability to fly long-range flights at 5,175 nm.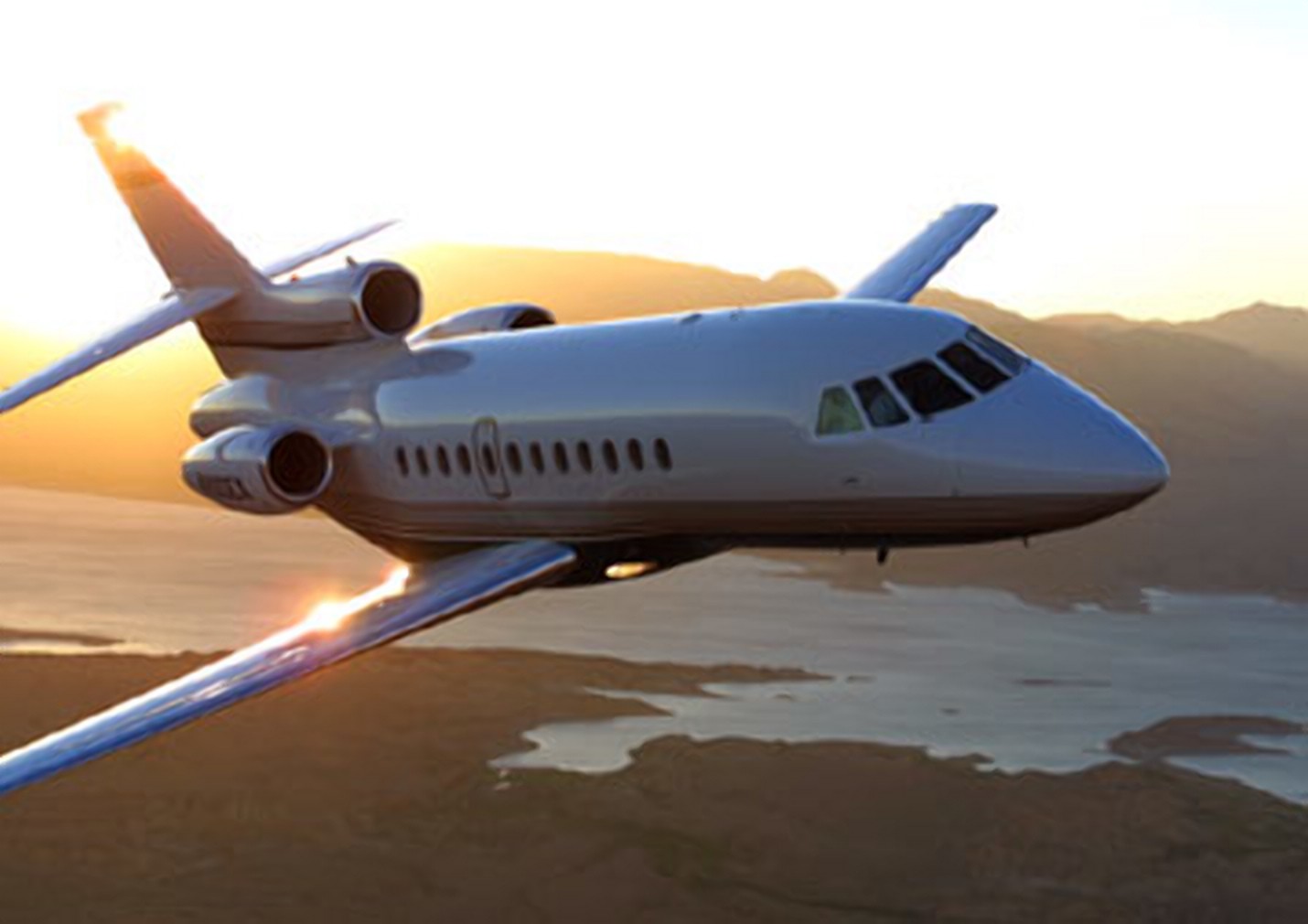 Charter a Falcon 900EX private jet:
The Falcon 900EX is equipped with an upgraded airframe and is a prestige jetliner with an advantage for long-haul or high-temperature flights. The aircraft is based on the Falcon 900B and has several features, such as an enlarged baggage compartment in the middle of the fuselage, an additional tank in the rear, and the powerful Honeywell TFE731-60 engines. The model can operate on short runways and take off from high-altitude airfields.
The Falcon 900EX's spacious cabin makes it the most comfortable aircraft in its category. It is divided into two isolated sections for rest or work and has an in-flight kitchen, entertainment equipment, satellite phone, and a spacious luggage compartment. Moreover, the multifunctional seats can be transformed into full-fledged sleepers.
Falcon 900EX General Characteristics
Passenger capacity: up to 18
Range: 5.175 nm
Max Cruise Speed: 545 MPH
Cabin length: 39 ft
Cabin width: 7.7 ft
Cabin height: 6.2 ft
Bag. Capacity: 127 cu. ft.
To hire Falcon 900EX for private flights, please submit the flight request form or call our agents at 1-877-281-3051 for 24/7 support.