The Falcon 900 is a modern heavy jet from the French company Dassault Aviation. It first flew in 1984 and was successfully certified in France and the USA. Today it continues to be actively used for the army and coast guard. Chartering a Falcon 900 will allow passengers to cover distances of 4,750 nm in the shortest possible time.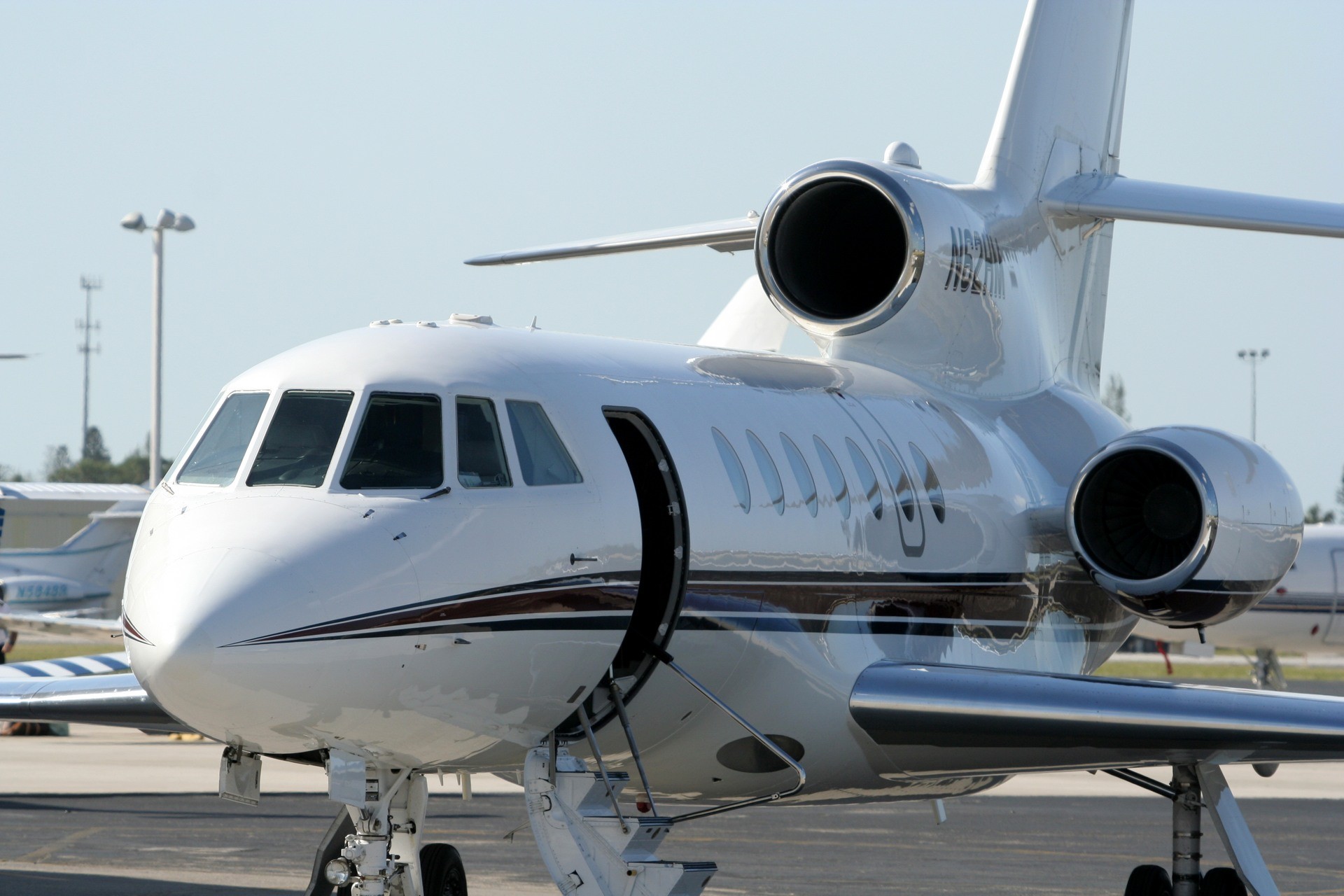 Charter a Falcon 900 private jet:
The Falcon 900 has three AlliedSignal TFE731-5BR jet engines in the rear and is equipped with modern avionics. This makes it easy to operate on short runways and is an extended version of the Falcon 50, with a new wing, revised power plant, and a larger cross-section fuselage.
The Falcon 900's cabin provides plenty of space and separate areas for work or rest. Moreover, it offers absolute comfort for its class and has Internet access, comfortable seats, and a host of other upgrades. Renting a private jet for leisure guarantees complete comfort and exceptional service, and for work, the opportunity to catch several business meetings in different cities in the shortest possible time.
Falcon 900 General Characteristics
Passenger capacity: up to 12
Range: 4,750 nm
Max Cruise Speed: 0.84 Mach
Cabin length: 33.20 ft
Cabin width: 7.8 ft
Cabin height: 6.2 ft
Bag. Capacity: 1,264 cu ft.
To hire Falcon 900 for private flights, please submit the flight request form or call our agents at 1-877-281-3051 for 24/7 support.