The Falcon 50EX from the French company Dassault Aviation is a long-range, super-midsize jet. The aircraft was designed in 1997 for non-stop long-range flights and replaced the old Falcon 50 model. Chartering a Falcon 50EX allows customers to cross the Atlantic at 481 KTAS in maximum comfort.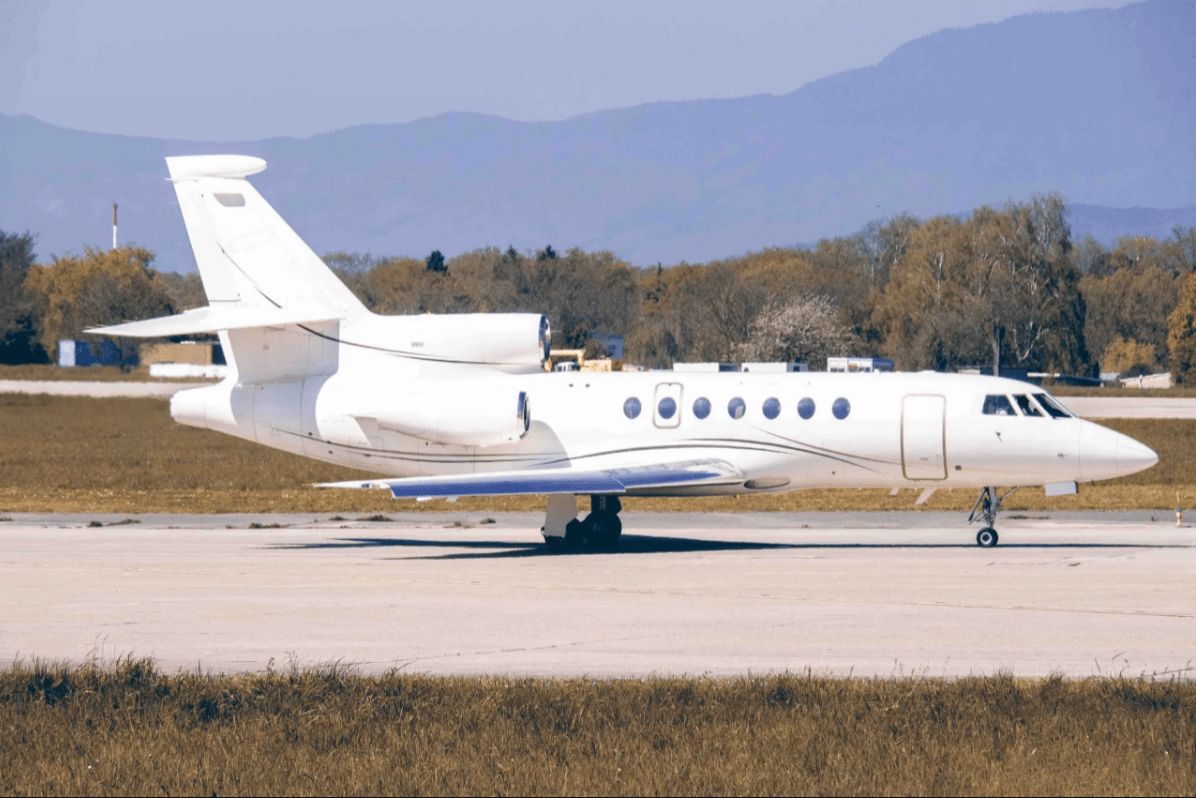 Charter a Falcon 50EX private jet:
The Falcon 50EX was the first private jet to travel from the United States to the North Atlantic and has been the most famous aircraft in its category for many years, with improved performance and an advanced suite of onboard electronics. Other features include automatic icing detection, Garrett TFE731-40 engines, and Pro-Line 4 avionics with CRT-EFIS displays.
The Falcon 50EX is equipped with seating for nine passengers and folding tables. In addition, the cabin has three cabinets, power outlets for work, a place to prepare hot meals, and a spacious luggage compartment.
Falcon 50EX General Characteristics
Passenger capacity: up to 9
Range: 3,200 nm
Max Cruise Speed: 481 KTAS
Cabin length: 23.5 ft
Cabin width: 6.1 ft
Cabin height: 5.9 ft
Bag. Capacity: 115 cu ft.
To hire Falcon 50EX for private flights, please submit the flight request form or call our agents at 1-877-281-3051 for 24/7 support.