Monarch Air Group provides Falcon 50 jet charter for private flights to any airport worldwide. Our aviation consultants are always ready to advise you on private jet charters and other business aviation services.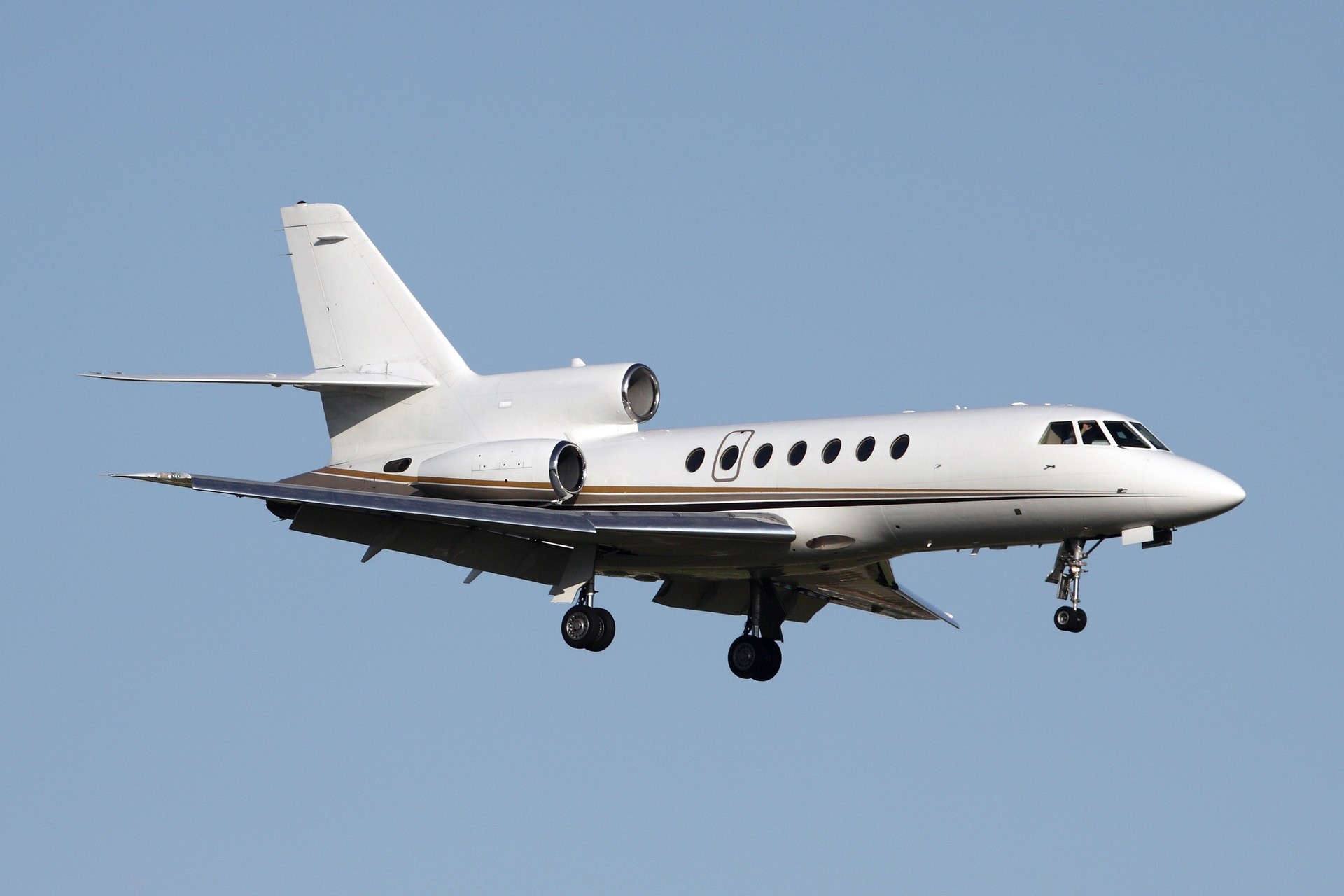 Falcon 50 Charter Flights
In completing the Falcon 50, Dassault created a high-performing aircraft that is not only fast, but also offers passengers a spacious cabin, long transcontinental ranges, and decreased cabin noise. With all of these characteristics, Falcon 50 private jet charter is able to maintain low fuel consumption, resulting in minimal running expenses.
Falcon 50 Charter Cost
Chartering a Falcon 50 private jet starts at around $5,500 per hour. The price to rent a private aircraft is determined individually and is based on a number of factors, including the complexity and distance of the trip.
Call our representatives or fill out the flight request form below to learn more about Falcon 50 charter rates and availability.
Charter a Falcon 50 for Private Flights:
Falcon 50 Overview
Falcon 50 private jet charter became the first transoceanic aircraft of the Falcon family. Prior to its invention, no other commercial aircraft could cross the Atlantic Ocean in accordance with the rules inherent to public travel. In addition, Falcon 50 was certified as the world's first civil aircraft to feature supersonic wings on February 27, 1979.
Three Honeywell TFE731-31C engines provide the aircraft with a range of 3,148 nautical miles and a flight time of around seven hours. The wing design also enables the jet to minimize drag even at high speeds. With these characteristics, noise during flying is drastically decreased while traveling by Falcon 50 private jet.
Falcon 50 Interior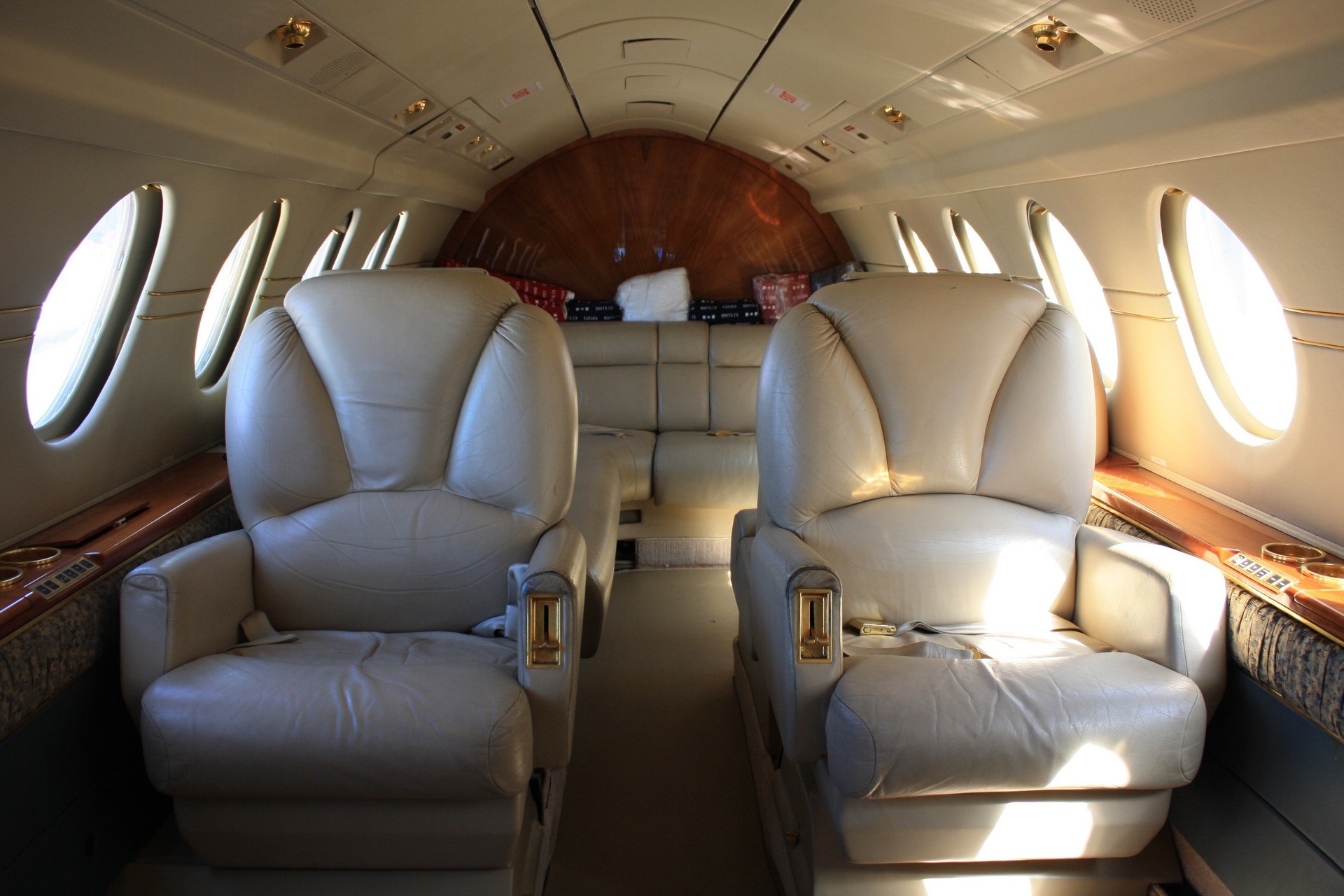 Cabin amenities of Falcon 50 private jet charter ensure passengers enjoy a comfortable flight experience. Configured to carry eight people, the length of the cabin is 23.5 feet long, 5.9 feet high, and maintains a width of around 6.1 feet. These dimensions add to a total volume of 700 cubic feet, providing adequate space for passengers to roam around and stretch out. The baggage compartment measures 115 cubic feet, offering ample of space for multiple suitcases of varied proportions. The aft lavatory's enclosed construction offers maximum privacy inflight.
Falcon 50 General Information
| | |
| --- | --- |
| Classification | Super Midsize Jet |
| Seats | Up to 9 |
| Cruise Speed | 475 ktas |
| Range | 3148 nm |
| Luggage Capacity | 90.06 ft³ |
| Interior Height | 5.9 ft |
| Interior Width | 6.1 ft |
| Interior Length | 23.48 ft |
Falcon 50 aircraft from Monarch Air Group are unparalleled in terms of elegance and comfort for private charters. We provide private jet charter services on a Falcon 50 around the clock. In addition to trip planning, we will offer a variety of onboard and offboard services.
FAQs: Falcon 50 Private Jet for Charter
What Type of Private Jet is Falcon 50?
Falcon 50 is a super-midsize jet. The super-midsize jet is an ideal aircraft for both business and personal travel. Its advanced design, long-range capabilities, and cost-effectiveness make it one of the most attractive jets on the market.
When Should I Choose the Falcon 50 Charter Flight?
Falcon 50 private jet charter with a range of facilities may provide you with a safe, pleasant, and luxurious journey. This aircraft can fly nonstop between Los Angeles and New York, as well as Madrid and Dubai.
What Runway Length Does the Falcon 50 Need?
A runway of at least 4700 ft for takeoff and 2150 ft for landing is required for Falcon 50 private jet charter.
How Far in Advance Can I Charter the Falcon 50?
Within six hours, a private Falcon 50 jet flight can be planned. After placing your reservation, please contact us as soon as possible to ensure that you receive a Falcon 50 charter that suits your needs.