Monarch Air Group provides Falcon 2000LXS business jet for private flights to any airport. Our aviation consultants are always ready to advise you on private jet charters and other business aviation services.
Falcon 2000LXS Charter Flights
Falcon 2000LXS private jet charter combines a wide-body aircraft's quietness and comfort with excellent takeoff and landing performance and fuel efficiency. The most recent model, the 2000LXS, combines the range and conveniences of the 2000LX with the 2000S' short-field capabilities. With remarkable mission flexibility that enables you to travel between cities, cover continents, and span oceans—and maximize your capacity to achieve more—Falcon 2000LXS private jet was made to satisfy even the most sophisticated global travelers.
Falcon 2000LXS Charter Cost
Chartering a Dassault Falcon 2000LXS private jet starts at $6,800 per hour. The price to rent a private aircraft is determined individually and is based on a number of factors, including the complexity and distance of the trip.
Call our representatives or fill out the flight request form below to learn more about Dassault Falcon 2000LXS charter rates and availability.
Charter a Falcon 2000LXS for Private Flights:
Falcon 2000LXS Overview
Falcon 2000LXS private jet charter is one of the most environmentally friendly Falcons ever constructed. It has a wing that is designed to save fuel and minimize emissions. Its clean, optimized design reduces drag and fuel consumption. The two Pratt & Whitney, Canada PW308C turbofans deliver 7,000 pounds of thrust to the 2000LXS.
In addition, charter LXS is specifically designed to shorten takeoff and landing distances. Furthermore, Dassault engineers discovered ways to eliminate nearly 300 pounds from the wing structure, even with winglets, and more than 100 pounds from the cabin interior. With full fuel, LXS private jet is expected to have a six-passenger range of 4,000 nm.
Falcon 2000LXS Interior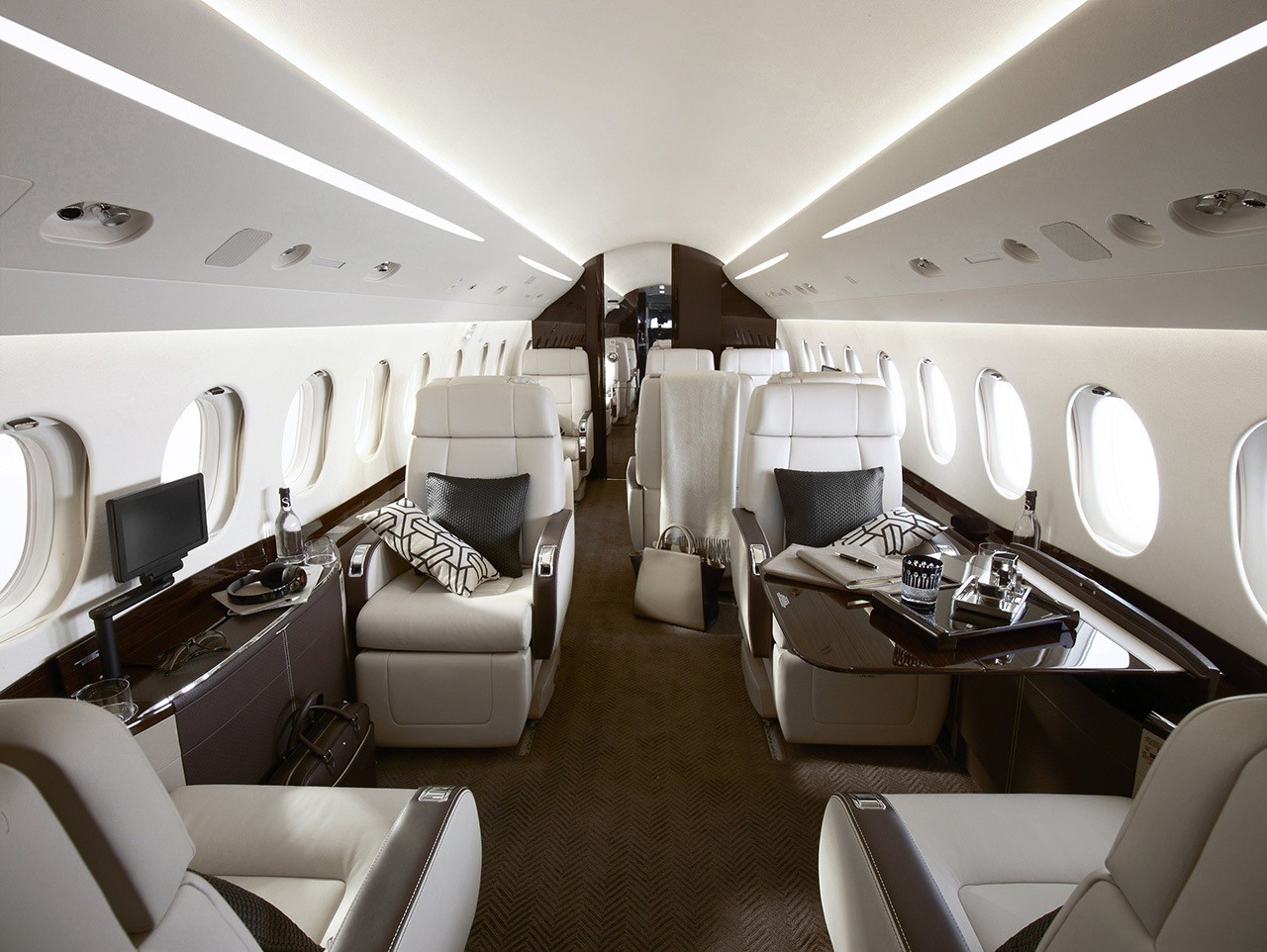 The cabin of Falcon 2000LXS private jet charter is larger than many of its competitors at 7 feet 8 inches, providing absolute comfort for ten people on an eight-hour flight. Passengers may stand comfortably and move around with 6 feet 2 inches of headroom. The cabin has also been improved, with better soundproofing that decreases noise by two decibels.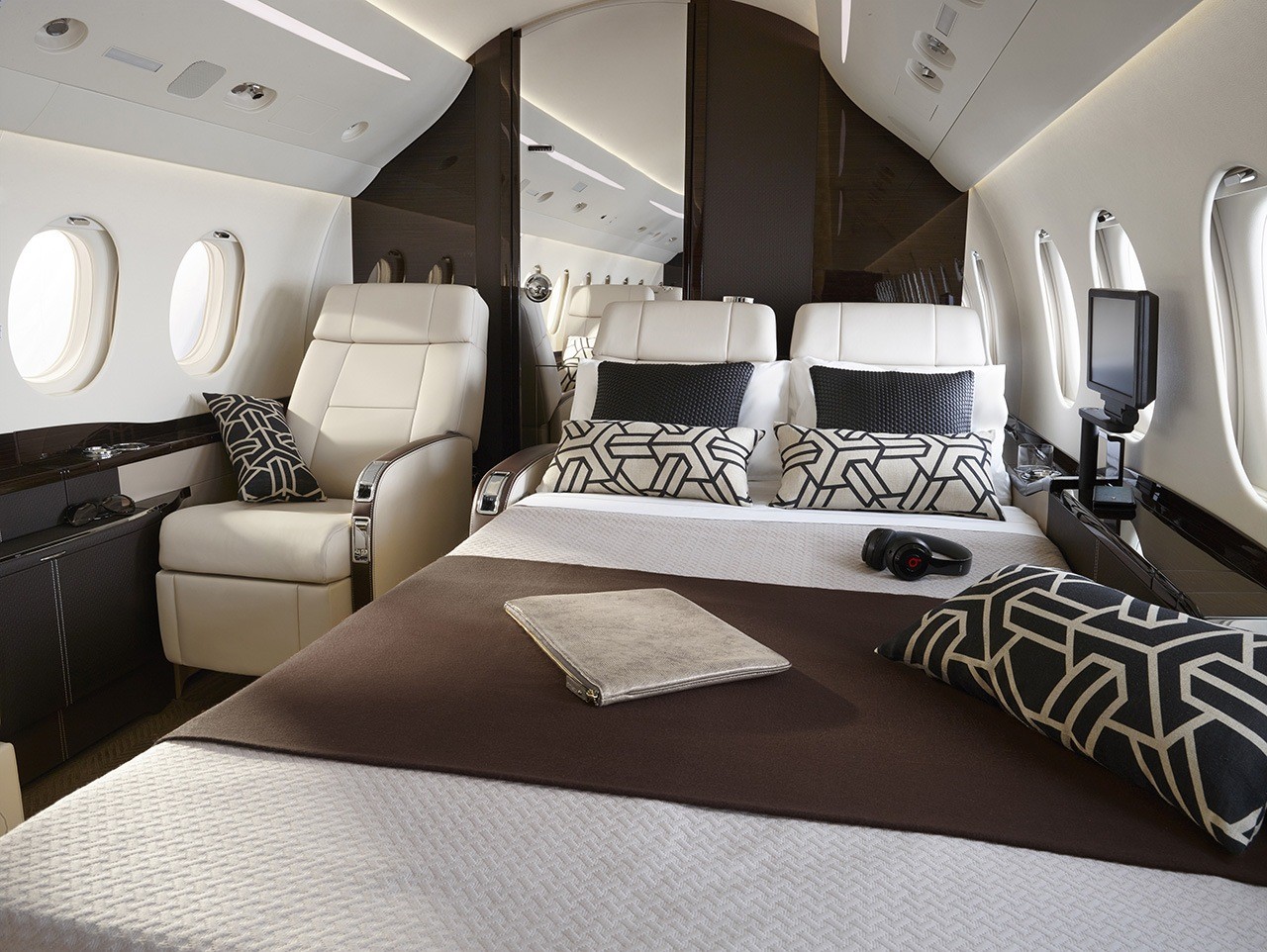 So when chartering Falcon 2000LXS private jet, you'll enjoy a spacious, stylish, filled with natural light and remarkably silent widebody cabin, providing passenger comfort on flights of any length. Advanced connectivity and easy cabin management with today's most popular handheld devices guarantee productivity regardless of how far you travel from home.
Falcon 2000LXS General Information
| | |
| --- | --- |
| Classification | Super Midsize Jet |
| Seats | up to 10 |
| Cruise Speed | 370 KTAS |
| Range | 4000 nm |
| Luggage Capacity | 1,024 cu ft |
| Interior Height | 6.2 ft |
| Interior Width | 7.7 ft |
| Interior Length | 26.17 ft |
Dassault Falcon 2000LXS private charters provided by Monarch Air Group are unmatched in the market for comfort and luxury. Please contact us whenever you need to since we offer Dassault Falcon 2000LXS private jet service around-the-clock. We'll offer a variety of in-flight and post-flight services in addition to trip preparation.
FAQs: Falcon 2000LXS Private Jet for Charter
What Type of Private Jet is Falcon 2000LXS?
Dassault Falcon 2000LXS is a super-midsize jet. When it comes to private planes, these are among of the quickest available, and they can travel from coast to coast without stopping.
When Should I Choose the Falcon 2000LXS Charter Flight?
Dassault Falcon 2000LXS charter jet is the best alternative if you need to get somewhere quickly, confidentially, and in style. Falcon 2000LXS is at its best on standard nonstop transatlantic routes, such as those between London and New York and Madrid to Dubai.
What Runway Length Does the Falcon 2000LXS Need?
Dassault Falcon 2000LXS private jet requires a runway that is at least 4675 feet long for takeoff and 2260 feet long for landing.
How Far in Advance Can I Charter the Falcon 2000LXS?
Organizing a private flight via Dassault Falcon 2000LXS will take approximately six hours. After you've made your reservation, please contact us as soon as possible so that we can meet your demands with a Dassault Falcon 2000LXS charter.