The Falcon 2000 jet from Dassault Aviation, based on the Falcon 900, made its first flight in 1993. The business jet is well suited for long-haul flights. For example, chartering a Falcon 2000 will allow customers to cover distances of 3,420 mi in the shortest possible time.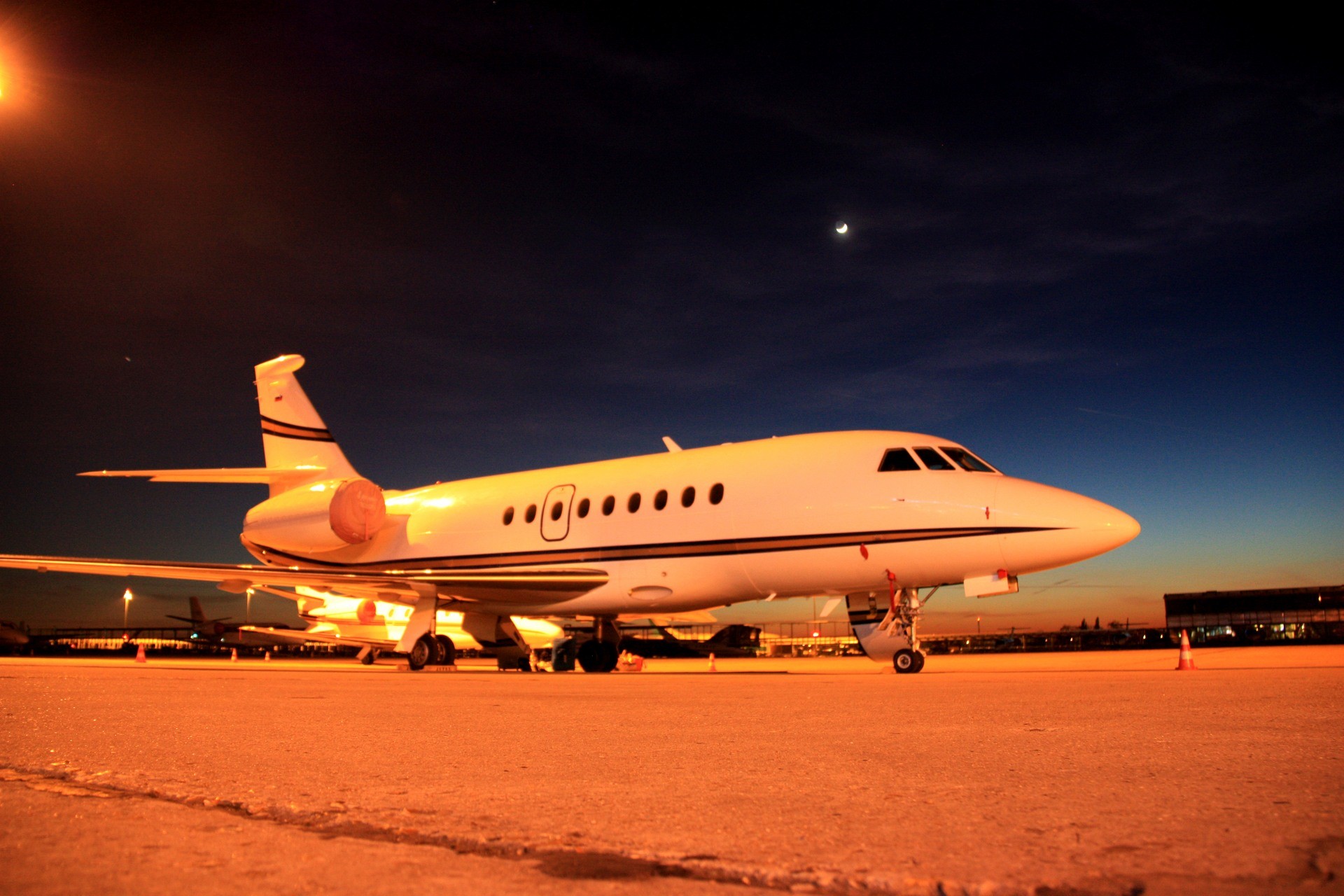 Charter a Falcon 2000 private jet:
The new Falcon 2000 has a shorter fuselage and curved wing and has an increased range by 25% over the Falcon 2000. Also, the aircraft has Pratt Whitney Canada PW308C engines for more power economy. This significantly affects fuel consumption and makes it possible to fly long distances without having to refuel. In addition, the aircraft is made of light alloys with stylish furniture, modern instrumentation, and compactly integrated equipment.
The Falcon 2000's cabin is a beautiful example of the French manufacturer's high style. Everything is equipped for passenger comfort, with seating and work areas, satellite communication, the Internet, and much more.
Falcon 2000 General Characteristics
Passenger capacity: up to 10
Range: 3420 mi
Max Cruise Speed: 480 kts
Cabin length: 31 ft
Cabin width: 7.7 ft
Cabin height: 6.2 ft
Bag. Capacity: 1024 cu ft
To hire Falcon 2000 for private flights, please submit the flight request form or call our agents at 1-877-281-3051 for 24/7 support.