Monarch Air Group is the provider of private jet charters, regardless of the purpose of travel, range, and other business aviation services on the Dassault Falcon 2000. Our charter experts are available around the clock to provide the ultimate Falcon 2000 private flight experience.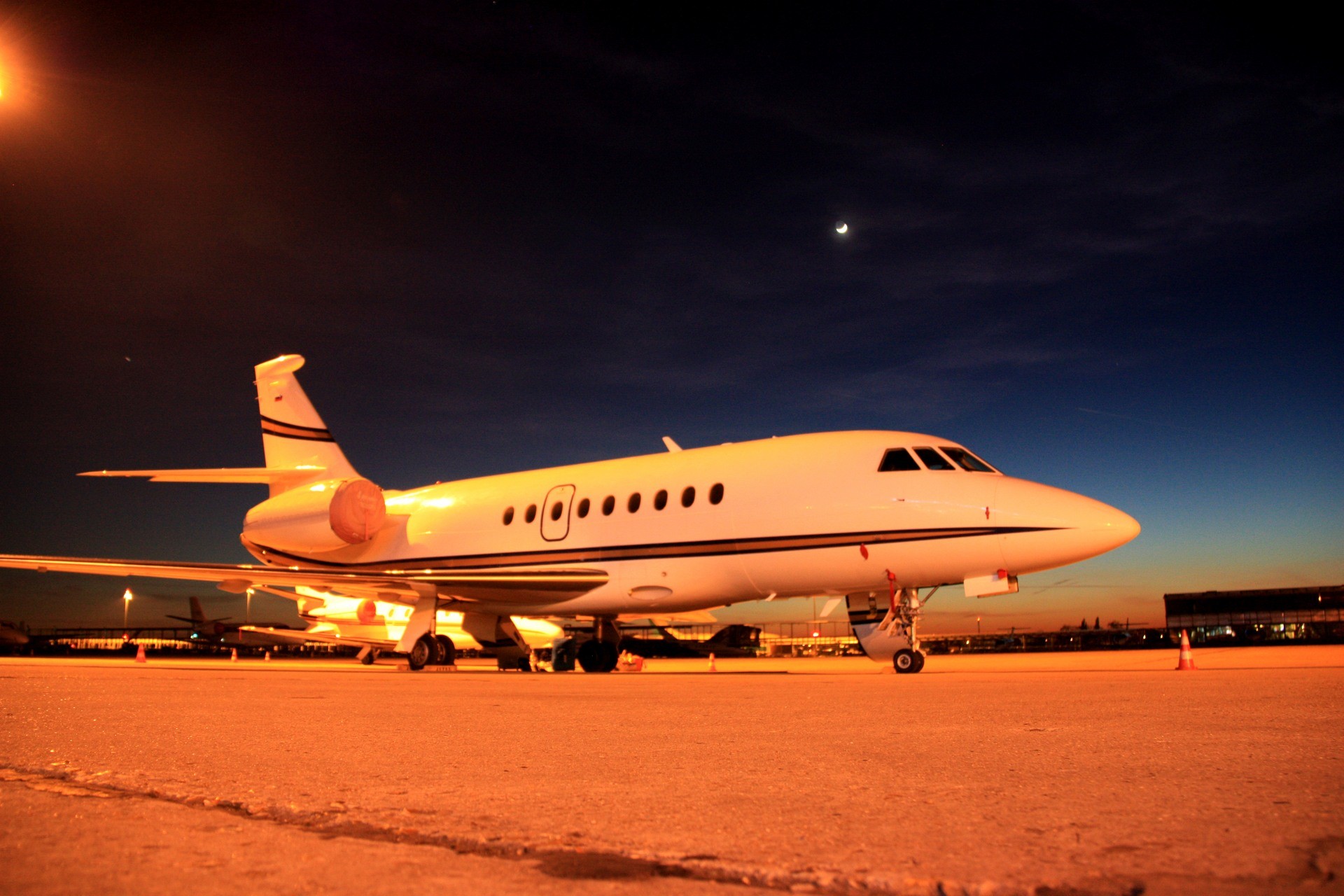 Falcon 2000 Charter Flights
The Falcon 2000 long-range business jet, produced by Dassault Aviation, made its maiden flight in 1993 and has been an essential part of the business aviation segment ever since. The aircraft is based on the Falcon 900, with a shorter fuselage and a slightly modified wing.
The Falcon 2000 private jet offers a decent intercontinental range and impressive top cruising speed. The aircraft's elegant exterior combines a comfortable and spacious cabin that accommodates up to 10 passengers, depending on the configuration.
Falcon 2000 Charter Cost
Chartering a Falcon 2000 private jet will cost from $6,000 per hour. The Falcon 2000 plane rental cost may depend on the duration of the flight, route, and other factors.
For Dassault Falcon 2000 charter rates and availability, please submit the flight request form below or call our agents.
Charter a Falcon 2000 for Private Flights:
Falcon 2000 Overview
The Falcon 2000 flew in March 1993 and received FAA certification two years later, and production began shortly after that.
The Dassault Falcon 2000 has upgraded Pratt Whitney Canada PW308C engines, a decent flight speed, and consumes relatively little fuel. To fly to a distant destination, the private business jet Falcon 2000 can maintain a speed of 417 knots at 43,000 ft. The aircraft can take you even to the most remote destinations, with an impressive range of 3,450 nm.
The Falcon 2000 private jet is the first to be digitally designed using the software. The Collins Pro Line 4 avionics suite includes a two-channel Integrated Avionics Processor System (IAPS), an Allied Signal GNS-XES Flight Management System (FMS), and meteorological radar.
Main advantages of the Dassault Falcon 2000 jet charter:
High cruise speed;
Transcontinental range;
Space on board;
Individual AC power outlets for each seat;
Unlimited in-flight access to the baggage room;
An enclosed lavatory with hot and cold water.
Falcon 2000 Interior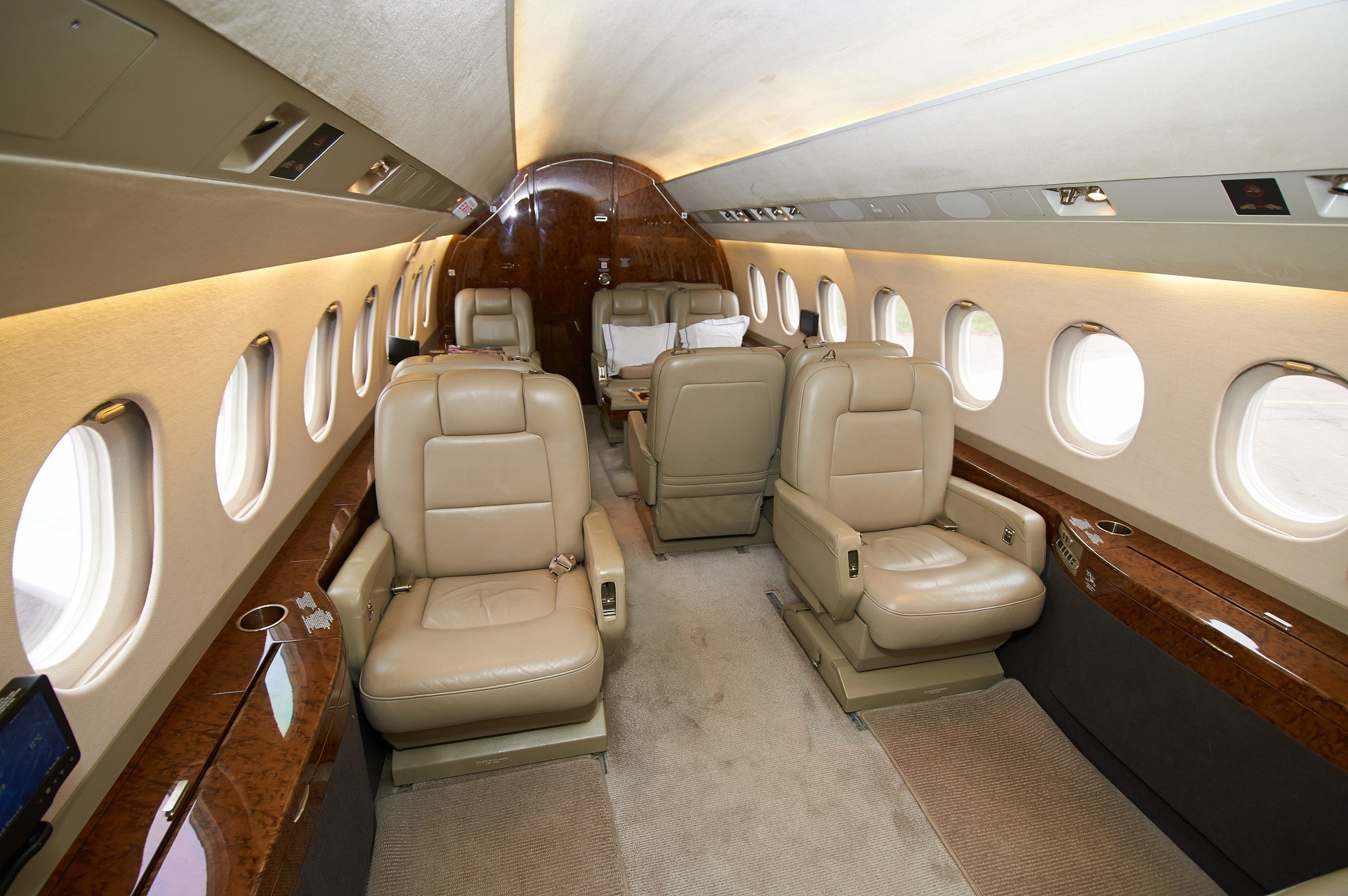 The Falcon 2000 aircraft offers one of the most spacious cabins among heavy jets and is incredibly comfortable. The plane has a sizeable in-flight baggage compartment and nine large round windows on both sides of the cabin. There is also a full galley, separate lavatory, and dressing room.
The Falcon 2000 jet cabin is a gorgeous example of the French manufacturer's high style. Everything is equipped for passenger comfort, with seating and work areas, satellite communication, the Internet, and much more.
Falcon 2000 General Information
| | |
| --- | --- |
| Classification | Heavy jet |
| Seats | 10 |
| Cruise speed | 551 mph |
| Range | 3,450 nm |
| Luggage Capacity | 134 cu ft |
| Interior Height | 6.2 ft |
| Interior Width | 7.7 ft |
Monarch Air Group specializes in air charter and offers complete solutions for Falcon 2000 private jet flights. Our customers deserve the utmost attention, so we tailor travel to each passenger's needs. A Falcon 2000 air charter flight gives you the benefits of owning a private jet at a fraction of the cost and provides access to thousands of remote airports.
FAQs: Dassault Falcon 2000 Private Jets for Charter
When Should I Choose the Dassault Falcon 2000 Charter Flight?
The Falcon 2000 is an efficient business jet with the most advanced technology. It is the right choice for business passengers looking for speed, comfort, and efficiency. The Dassault Falcon 2000 charter jet offers a great combination of modern technology and a spacious cabin, making every flight a productive and enjoyable experience.
How Far in Advance Can I Charter a Falcon 2000?
To arrange a private flight on a Dassault Falcon 2000, ask us as soon as you decide to fly, or at least 6 hours in advance. That way, we can analyze your request and provide you with a customized service for the best Falcon 2000 private charter flight experience.
What Runway Length Does the Falcon 2000 Need?
The Falcon 2000 jet requires a minimum of 1,554 meters for takeoff and 792 meters for landing. Moreover, the Dassault Falcon 2000 aircraft is available for hire, allowing you to land as close to your final destination as possible.