The Embraer Praetor 600, the Brazilian company's super-midsize aircraft introduced in 2018, is a refined Legacy 500, perfect for business aviation and flights of government delegations between Europe and the United States and heads of corporations.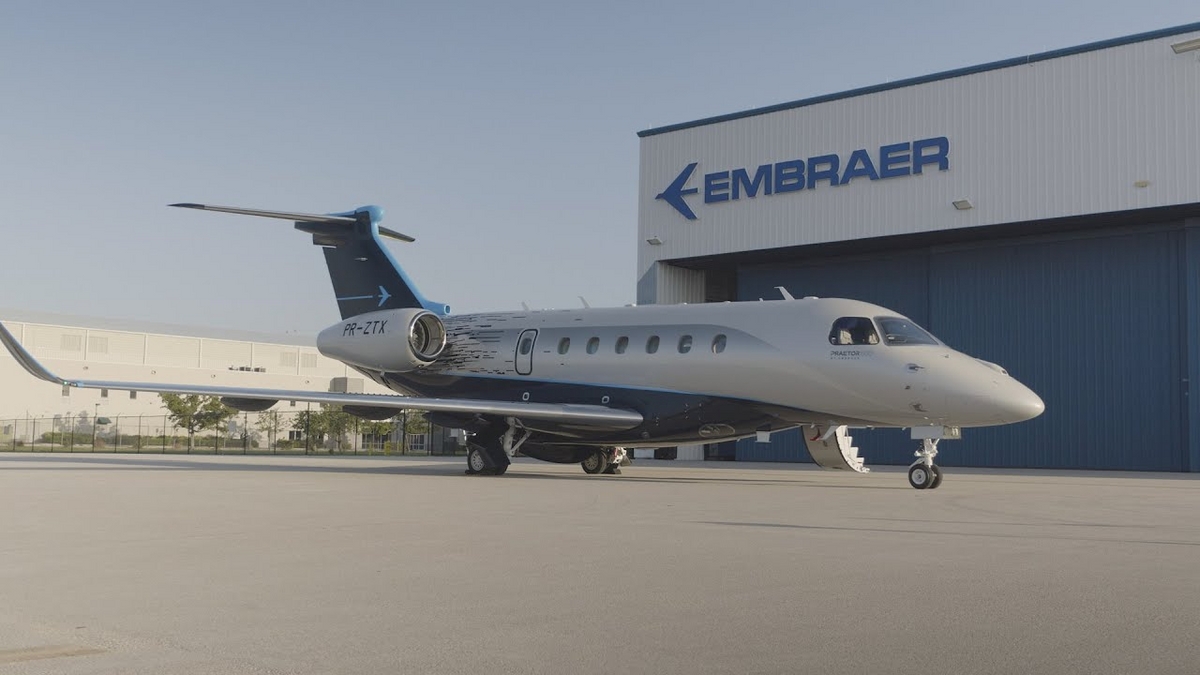 Charter a Embraer Praetor 600 private jet:
The super-midsize Praetor 600 has received several upgrades: a new wing increased fuel capacity and more powerful HTF 7500E engines from Honeywell. It is expected to be the fastest and longest-range business jet in its class, and the company recently received EASA and FAA certification for the model. The cockpit equipment includes fly-by-wire flight controls, Rockwell Collins Pro Line Fusion avionics, and MultiScan radar.
The Praetor 600 is designed to carry 12 passengers; the interior combines classic and modern materials using DNA Design. In the bow, there is a full-fledged kitchen for warming up and serving dishes. Folding tables look stylish, and wide seats allow passengers to relax and rest during the flight.
Embraer Praetor 600 General Characteristics
Length: 20.74 m | 68 ft 1 in
Height: 6.44 m | 21 ft 2 in
Cabin height × width: 1.83 m (6 ft) × 2.08 m (6 ft 10 in)
Max. Speed: Mach 0.83
Range: 4,018 nmi
Capacity: 8-12 passengers
To hire Embraer Praetor 600 for private flights, please submit the flight request form or call our agents at 1-877-281-3051 for 24/7 support.