The Praetor 500 has a place of honor in the business aviation market, a super-midsize business jet from Brazilian aircraft manufacturer Embraer, which is also a restyling of the Legacy 450. Moreover, this model is excellent for long-haul flights and has become more comfortable and efficient thanks to its improved aerodynamics. Chartering a Praetor 500 offers unmatched comfort and customization.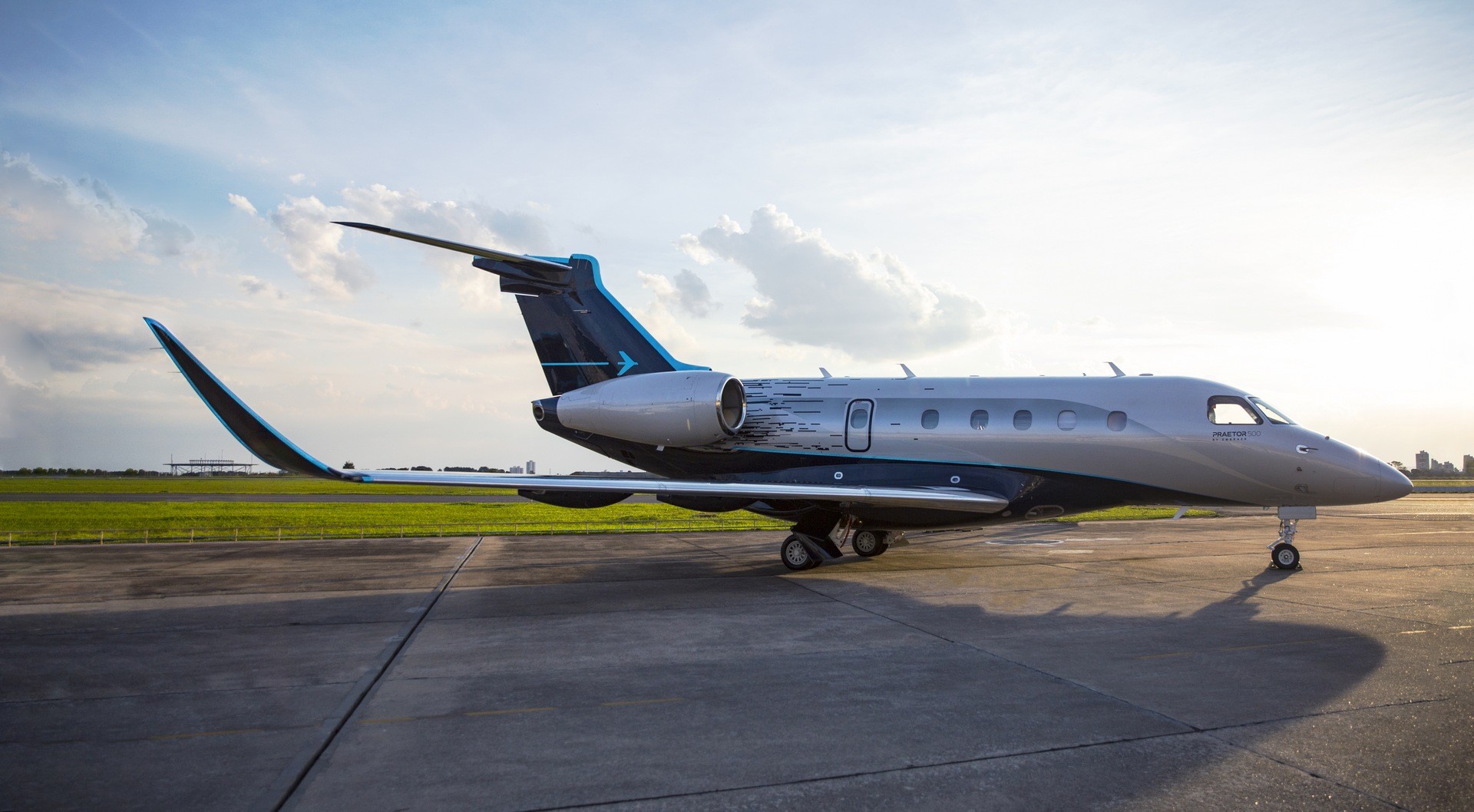 Charter a Praetor 500 private jet:
The upgraded Praetor 500 now has twin HTF 7500E turbojet engines and Rockwell Collins ProLine Fusion avionics, along with a visualization system with image projection on the cockpit glass.
The new Praetor 500's interior has been redesigned in DNA Design with additional customization and amenities. Furthermore, it features new seats, an expanded aisle between rows, and more to optimize mobility.
Praetor 500 General Characteristics
Passenger capacity: up to 8
Range: 3,000 nm
Max Cruise Speed: 536 MPH
Cabin length: 24 ft
Cabin width: 6.1 ft
Cabin height: 6 ft
Bag. Capacity: 150 cu ft.
To hire Praetor 500 for private flights, please submit the flight request form or call our agents at 1-877-281-3051 for 24/7 support.