Embraer 300E is the new model from Embraer, an improved version of the best-selling model of a light jet. Aircraft made its first flight in 2008, and although it does not differ from the previous model, inside designers have provided customers with maximum comfort.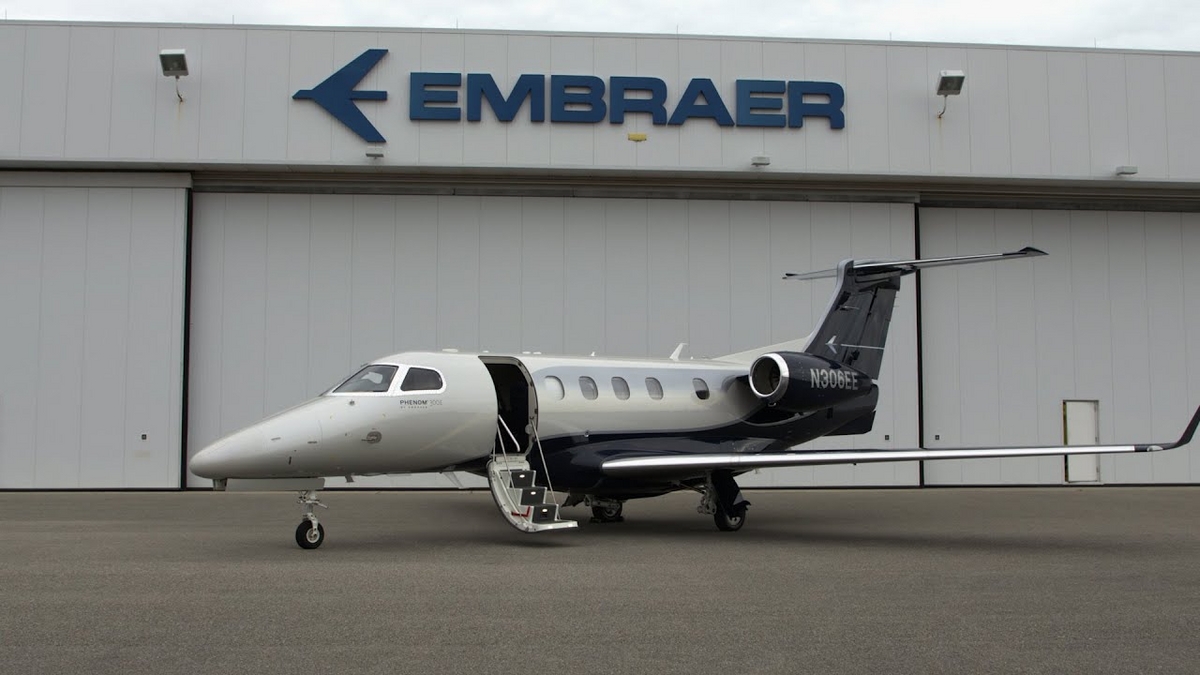 Charter an Embraer Phenom 300E private jet:
The main emphasis of the new modification is on comfort for passengers, and flight characteristics remain the same. Powerful engines Pratt & Whitney Canada PW535E allow Embraer 300E to travel a distance of 2.313 mi, with a speed of 518 mph. Additionally, the Prodigy Touch Flight Deck system is equipped with a Touchscreen, the Cockpit Management System (CMS) is improved, and a new multimedia system is added.
Comfort is the main advantage of the Embraer 300E, so the noise reduction system has been improved. The cabin has a wide entrance door and a folding ramp. This model has the largest luggage compartment in its class, a walk-in closet, a lavatory with a porthole, seats with headrests, a new table and armrest. This design and the natural light in the cabin through the portholes create additional space between the rows of seats.

Embraer Phenom 300E General Characteristics
Cabin height – 4.9 ft | 1.49 m.
Cabin width – 5.1 ft | 1.55 m.
Cabin length – 5.23 m | 17.2 ft
Capacity – 6 passengers
For Embraer Phenom 300E charter rates and availability, please submit the flight request form or call our agents at 1-877-281-3051 for 24/7 support.