Manufactured by the Brazilian aerospace firm Embraer, headquartered in São Paulo State, the Legacy 650 is an heavy business jet with comfortable seating for up to 14.
Charter a Embraer Legacy 650 private jet:


10 years ago Embraer formed their Executive Jets division, with the intention of becoming a leader in business aviation. Including the Legacy 650, the division now has six business jets in production with more than 850 aircraft in service.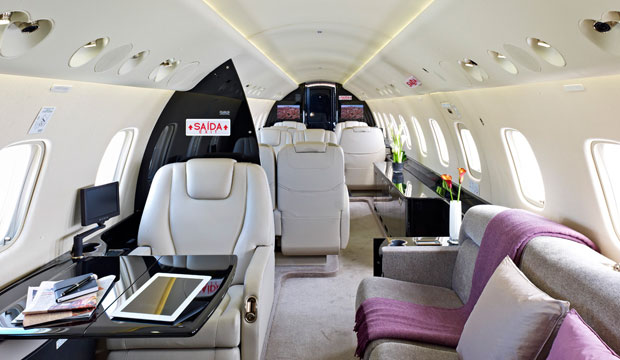 To create the 650, Embraer built upon the already large and comfortable cabin of the company's successful and popular Legacy 600 with added power, and enhanced avionics. However the most notable improvement over the 600 is a feature most customer have been asking for and that is an extended range.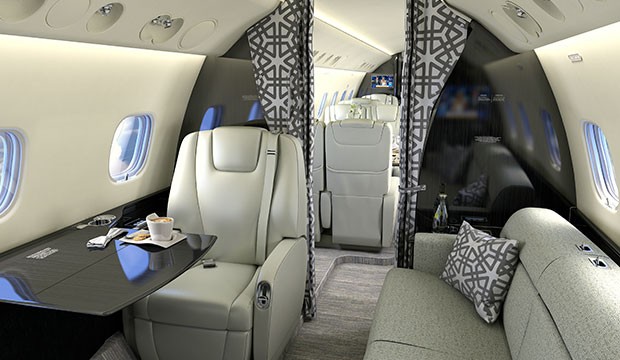 Passenger Capacity: up to 14 passengers (std configuration)
Max Range: 3,900 NM
Max Operational Speed: 0.80 Mach
Cabin Height: 6 ft
Cabin Width: 6.11 ft
Cabin Length: 86.5 ft
Baggage Capacity: 286 cu ft.
The cabin of the Legacy 650 is what sets the airplane apart from many of it competitors. With three seating sections, an extensive galley, one of the nicest lavatories in its class. It even comes quipped with a large pressurized, climate-controlled baggage area.
The 650 can comfortably seat 14 and has a six-foot stand-up cabin. In an effort to make the cabin even more comfortable Embraer has committed heavily to sound reduction, finding the sources of noise and eliminating them wherever possible, even in the cockpit. Passengers can also make use of the cabin's network system, with the optional high-speed data through SwiftBroadband browsing the internet and sending e-mails work just as well as on the ground.
For charter rates and availability of the Legacy 650, please submit the below flight request form, or call our agents 24/7 at 1-877-281-3051