Monarch Air Group provides Embraer Legacy 650 business jet for private flights to any airport. Our aviation consultants are always ready to advise you on private jet charters and other business aviation services.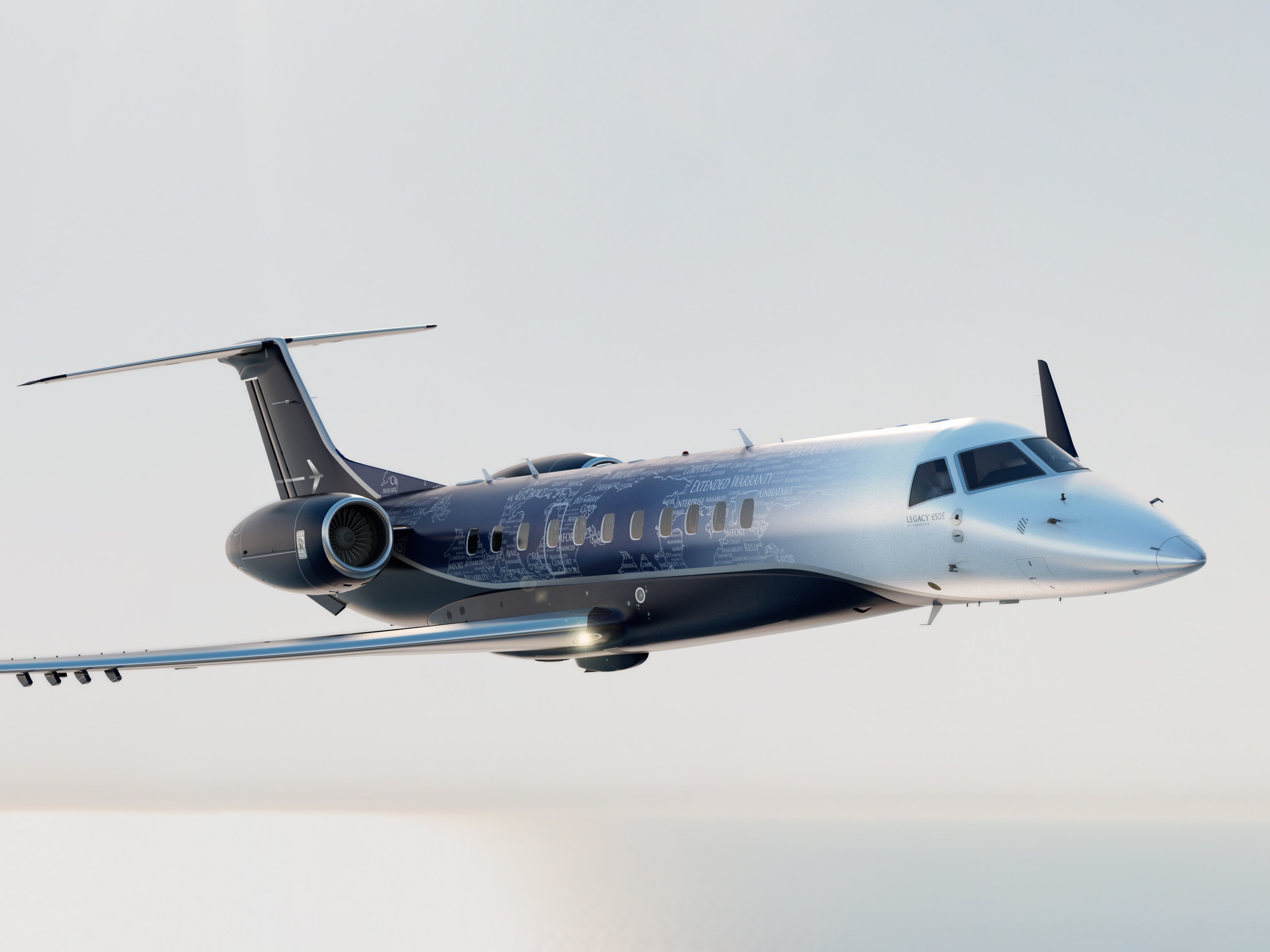 Embraer Legacy 650 Charter Flights
Charter Legacy 650 is a heavy business jet with accommodation for up to 14 passengers, and it is produced by the Brazilian aerospace company Embraer, which has its headquarters in So Paulo State. Embraer created its Executive Jets segment ten years ago, intending to dominate business aviation. With Legacy 650 included, the division now has six business jets in production and more than 850 operational aircraft.
Embraer Legacy 650 Charter Cost
Chartering an Embraer Legacy 650 private jet is around $6,500 – $7,700 per hour. The price to rent a private aircraft is determined individually and is based on a number of factors, including the complexity and distance of the trip.
Call our representatives or fill out the flight request form below to learn more about Embraer Legacy 650 charter rates and availability.
Charter a Legacy 650 for Private Flights:
Embraer Legacy 650 Overview
Embraer Legacy 650 private jet charter has auxiliary fuel tanks and winglets to minimize excessive drag to make long-distance travel easier. Modern navigational instrumentation and several flat-panel displays are perfectly integrated into its cutting-edge Primus Elite avionics suite to encourage maximum pilot awareness while minimizing excessive workload.
The enhanced range capabilities and performance features for which Legacy 650 is renowned are made possible by the 9,020 pounds of thrust each of the two Rolls Royce AE3007A2 engines can produce. Charter Legacy 650 from Embraer is unquestionably a great choice if you're seeking a contemporary medium-range business jet.
Embraer Legacy 650 Interior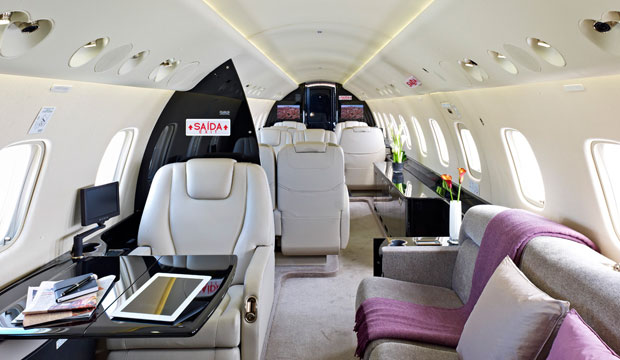 What distinguishes Legacy 650 private jet charter from its rivals is its cabin. One of the nicest restrooms in its class, with three seating areas and a large galley. Even a sizable pressurized, climate-controlled baggage room is included.
Charter Legacy 650 has a six-foot stand-up cabin and offers enough for 14 passengers. Embraer has made a significant investment in sound reduction to make the cabin even more pleasant. This includes locating the sources of noise and getting rid of them wherever possible, even in the cockpit. The network system in the cabin is also available to passengers, and with the optional high-speed data through SwiftBroadband, they may use it to send and receive emails and browse the internet just like they would on the ground.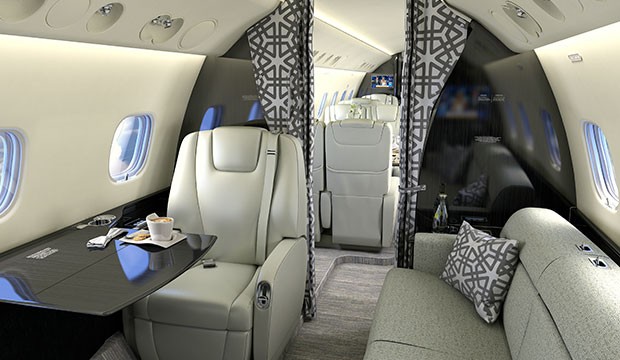 Embraer Legacy 650 General Information
| | |
| --- | --- |
| Classification | Heavy Jet |
| Seats | up to 14 |
| Cruise Speed | 459 KTAS |
| Range | 3900 nm |
| Luggage Capacity | 286 cu ft. |
| Interior Height | 6 ft |
| Interior Width | 6.11 ft |
| Interior Length | 86.5 ft |
Embraer Legacy 650 private charters organized by Monarch Air Group provide unmatched levels of comfort and luxury. We are available 24/7, so please get in touch with us whenever you need private jet service on an Embraer Legacy 650. We will offer a wide range of in-flight and post-flight services in addition to the trip arrangements.
FAQS: Embraer Legacy 650 Private Jet for Charter
What Type of Private Jets is Embraer Legacy 650?
Embraer Legacy 650 is a heavy jet. In business air travel, this category of planes is the most popular. They have room for 14–19 passengers and can travel for up to 8–9 hours without refueling. In addition, these planes allow passengers to stretch out in a sitting position and lie down flat on their backs in fully-equipped sleeping berths.
When Should I Choose the Embraer Legacy 650 Charter Flight?
Renting an Embraer Legacy 650 is a perfect choice if you need to travel quickly, confidently, and comfortably. Embraer Legacy 650 private jet charter can make straight trips from Los Angeles to New York and New York to London.
What Runway Length Does the Embraer Legacy 650 Need?
Embraer Legacy 650 private jet charter requires a runway of at least 5741 ft for takeoff and 2842 ft for landing.
How Far in Advance Can I Charter the Embraer Legacy 650?
It takes about six hours to organize a private jet flight via Embraer Legacy 650. To ensure that we can provide you with an Embraer Legacy 650 charter that meets your requirements, we ask that you get in touch with us as soon as possible after making your reservation.