Monarch Air Group provides Legacy 600 private jets for charter flights to any airport. Our aviation consultants are always ready to advise you on private jet charters and other business aviation services.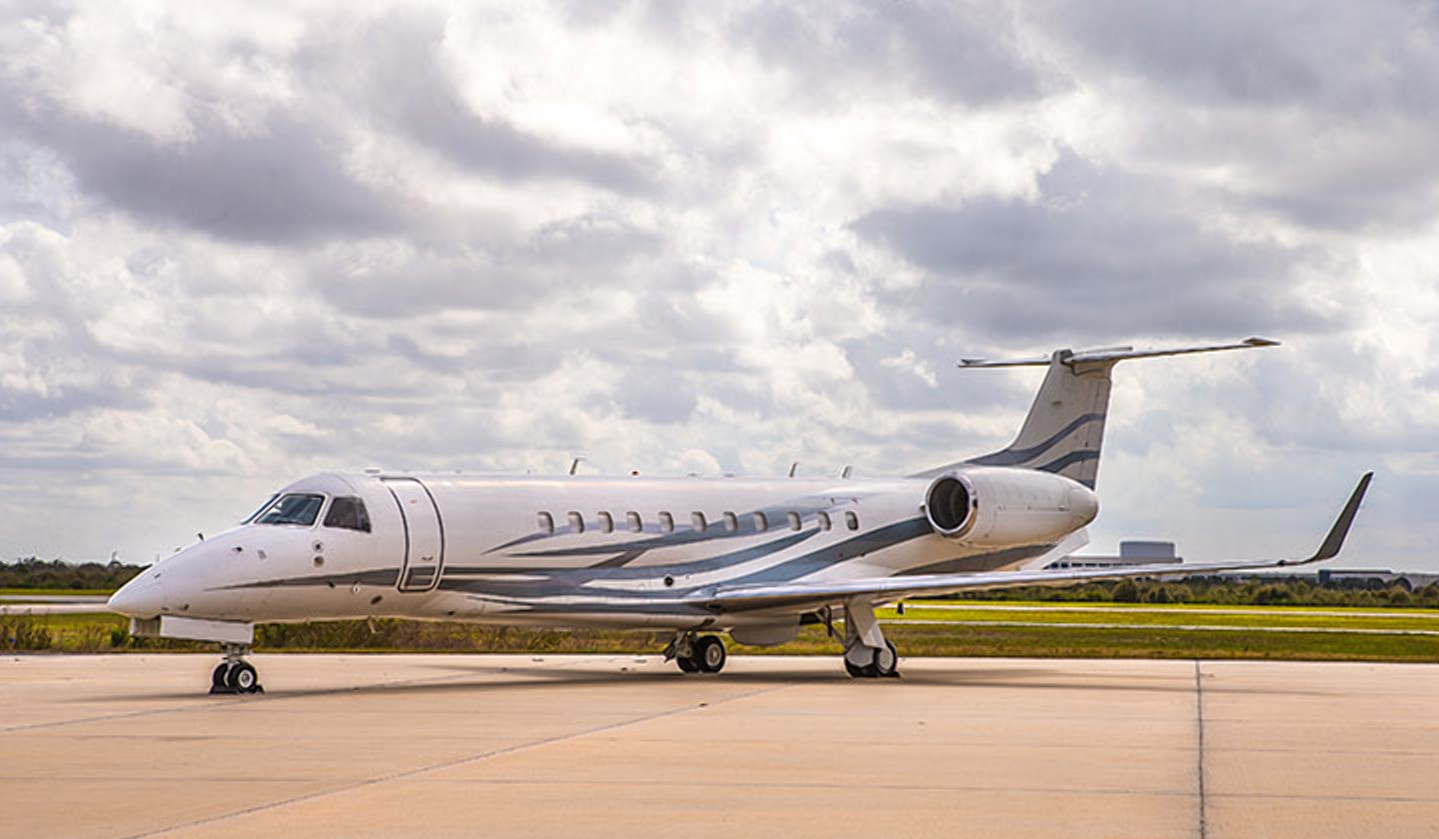 Legacy 600 Charter Flight
Embraer's Legacy planes have earned a very strong reputation since entering the business jet market in 2001. Legacy 600 is the most luxurious model available from a Brazilian aircraft maker and fulfills international standards. It is offered in executive and corporate versions and is based on the ERJ-145 and ERJ-135 planes. Passengers can travel 3090 nautical miles in the shortest amount of time by chartering a Legacy 600.
Legacy 600 Charter Cost
Chartering a Legacy 600 private jet starts at $6,200 – $7,000 per hour. The hourly charter rates depend on several factors, the most important of which are the trip's distance and flight time.
Contact our agents to learn more about Legacy 600 charter rates and availability, or complete the flight request form below.
Charter a Legacy 600 for Private Flights:
Legacy 600 Overview
A fuselage improvement, engines, a new fuel system, and a passenger cabin with a contemporary array of onboard avionics have all been added to the Legacy 600 private jet charter. Vertical flaps on specific wings boost efficiency while decreasing drag. Furthermore, the aircraft can land even in the most difficult airports with a steep, short glide path. Rolls-Royce AE 3007 A1E engines with electronic mode control are also included.
Legacy 600 Interior

Once you charter a Legacy 600, you will enjoy your trip in the largest cabin in its class which complies with all current business aviation standards. Three passenger seating areas with separate workstations, a large kitchen, armrest seats, a projector, Internet, and email access are all included.
Legacy 600 General Information
| | |
| --- | --- |
| Classification | Super Midsize Jet |
| Seats | 12 |
| Cruise Speed | 450 KTAS |
| Range | 3090 nm |
| Interior Height | 5.96 ft |
| Interior Width | 6.88 ft |
| Interior Length | 42.46 ft |
| Bag. Capacity | 240 cu. ft. |
If you decide to rent a Legacy 600, Monarch Air Group can give you all the comforts you may want while flying. Along with the flight crew, we will assist you in selecting the airports for your departure and arrival. We will offer a wide range of in-flight and post-flight services in addition to route planning. So if you want to charter a Legacy 600 private jet, please get in touch with us.
FAQs: Legacy 600 Private Jet for Charter
What Type of Private Jet is Legacy 600?
Legacy 600 belongs to a super-midsize jet type.
When Should I Choose the Legacy 600 Charter Flight?
The main advantages of a Legacy 600 charter flight are its superior levels of comfort, dependability, and safety. You can quickly travel nonstop from New York to Madrid, San Francisco to Washington DC, or Montreal to Miami by renting a Legacy 600.
What Runway Length Does the Legacy 600 Need?
Legacy 600 requires a runway length of 5614 ft for takeoff and 2683 ft for landing.
How Far in Advance Can I Charter the Legacy 600?
It takes roughly six hours to plan a private flight on a Legacy 600. Contact us straight away if you wish to tailor every aspect of your journey after booking a Legacy 600 charter.