Manufactured by the Brazilian aerospace firm Embraer, headquartered in São Paulo State, the Legacy 500 is a midsize business jet with comfortable seating for up to 12.
Charter a Embraer Legacy 500 private jet:


10 years ago Embraer formed their Executive Jets division, with the intention of becoming a leader in business aviation. Including the Legacy 650, the division now has six business jets in production with more than 850 aircraft in service.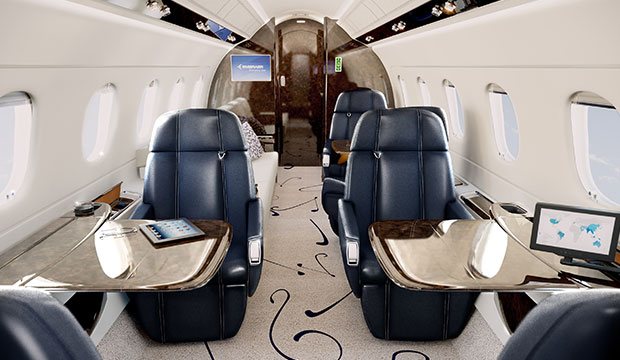 The Legacy 500 is said to be one of the most advanced private airplanes the industry has to offer. Designed from the ground up the Legacy 500 isn't compromised by old and outdated concepts. Based on extensive customer feedback, the Legacy 500 incorporates innovative solutions for performance and comfort with the latest technologies from flight deck to passenger cabin.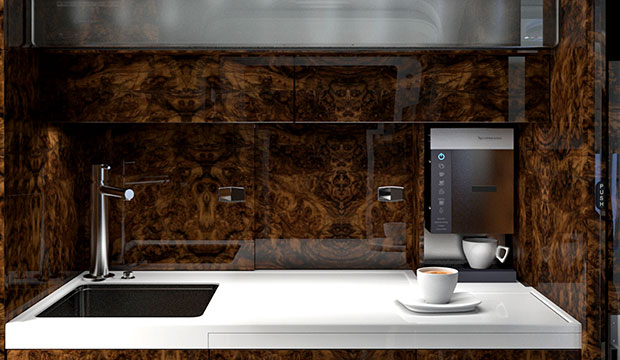 Passenger Capacity: up to 12 passengers (std configuration)
Max Range: 3,125 NM
Max Operational Speed: 0.83 Mach
Cabin Height: 6'
Cabin Width: 6'10"
Cabin Length: 26'10"
Baggage Capacity: 110 cu ft.
The 500 has a wide flat floor, something not seen in outside of the super-mid category, thats goes nicely with its 6-foot stand-up cabin, optional divans,and large inflight-accessible interior baggage compartment.
The Legacy 500 comes standardly equipped with Honeywell's Ovation Select cabin management system. It is an Ethernet based suite that supports high definition video, surround sound audio, global high-speed Internet and Wi-Fi.
For charter rates and availability of the Legacy 500, please submit the below flight request form, or call our agents 24/7 at 1-877-281-3051