Monarch Air Group provides Legacy 500 jet charter for private flights to any airport. Our aviation consultants are always ready to advise you on private jet charters and other business aviation services.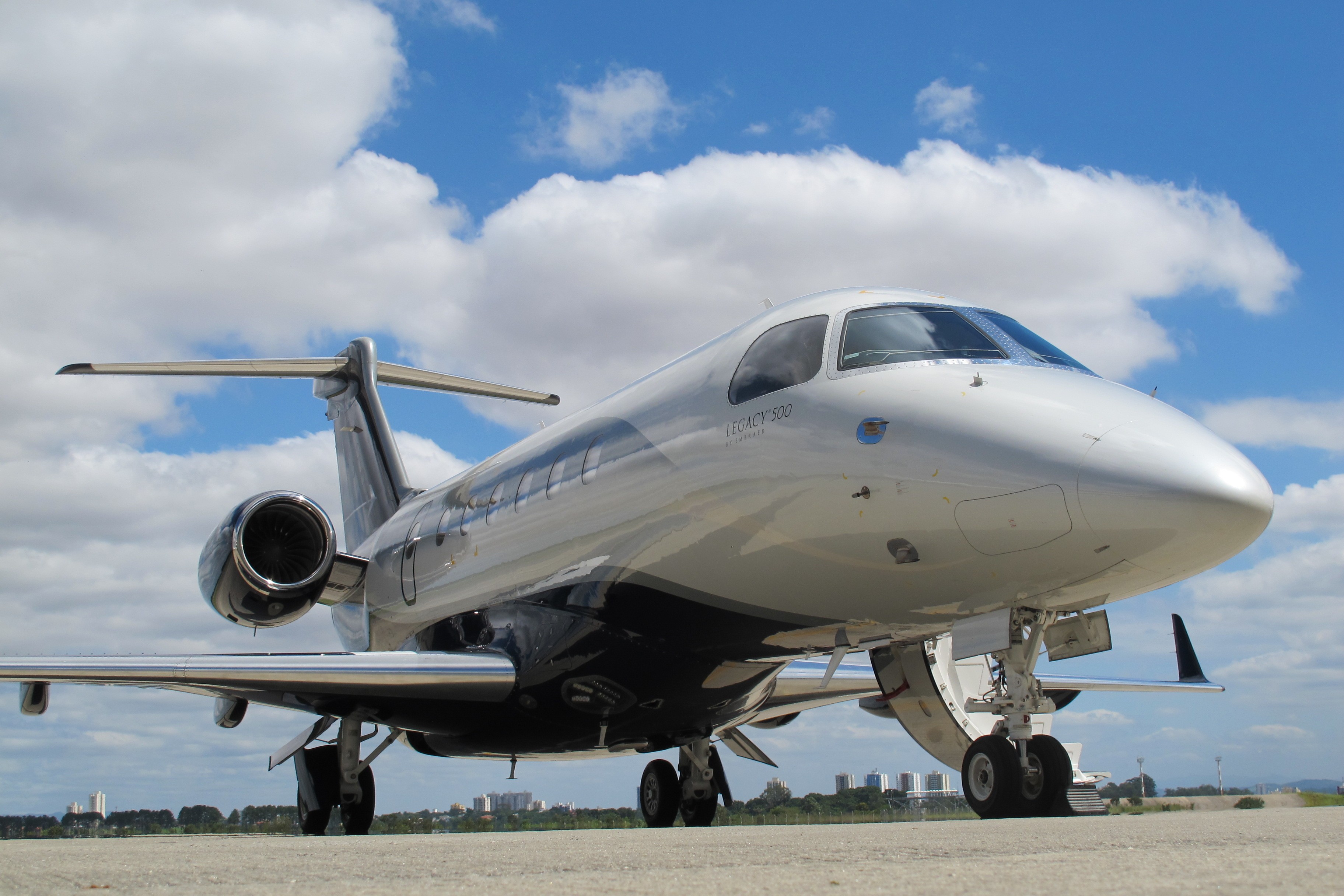 Embraer Legacy 500 Charter Flights
Legacy 500 is a super-midsize business jet with room for up to 12 passengers, and it is produced by the Brazilian aerospace company Embraer, which has its headquarters in So Paulo State. Embraer created its Executive Jets segment with the goal of dominating business aviation. Additionally, it is the first Super Midsize Jet to fully utilize fly-by-wire technology, enhancing comfort, stability, and efficiency.
Embraer Legacy 500 Charter Cost
Chartering an Embraer Legacy 500 private jet starts at $4,750 per hour. The price to rent a private aircraft is determined individually and is based on a number of factors, including the complexity and distance of the trip.
Call our representatives or fill out the flight request form below to learn more about Embraer Legacy 500 charter rates and availability.
Charter a Legacy 500 for Private Flights:
Embraer Legacy 500 Overview
Legacy 500 is believed to be one of the most efficient private planes on the market. Charter Legacy 500 was designed from the ground up with no compromises to old and outdated concepts. Based on comprehensive customer feedback, Legacy 500 blends revolutionary performance and comfort solutions with cutting-edge technologies from the flight deck to the passenger cabin.
Legacy 500 private jet charter offers passengers a full coast-to-coast range, with the ability to fly nonstop across the USA in all directions. Powered with twin Honeywell HTF7500E engines, each delivering 7,036 lb of thrust, the aircraft achieves 5,000 feet and 329 mph in less than a minute and reaches its initial cruise altitude in under 22 minutes.
Embraer Legacy 500 Interior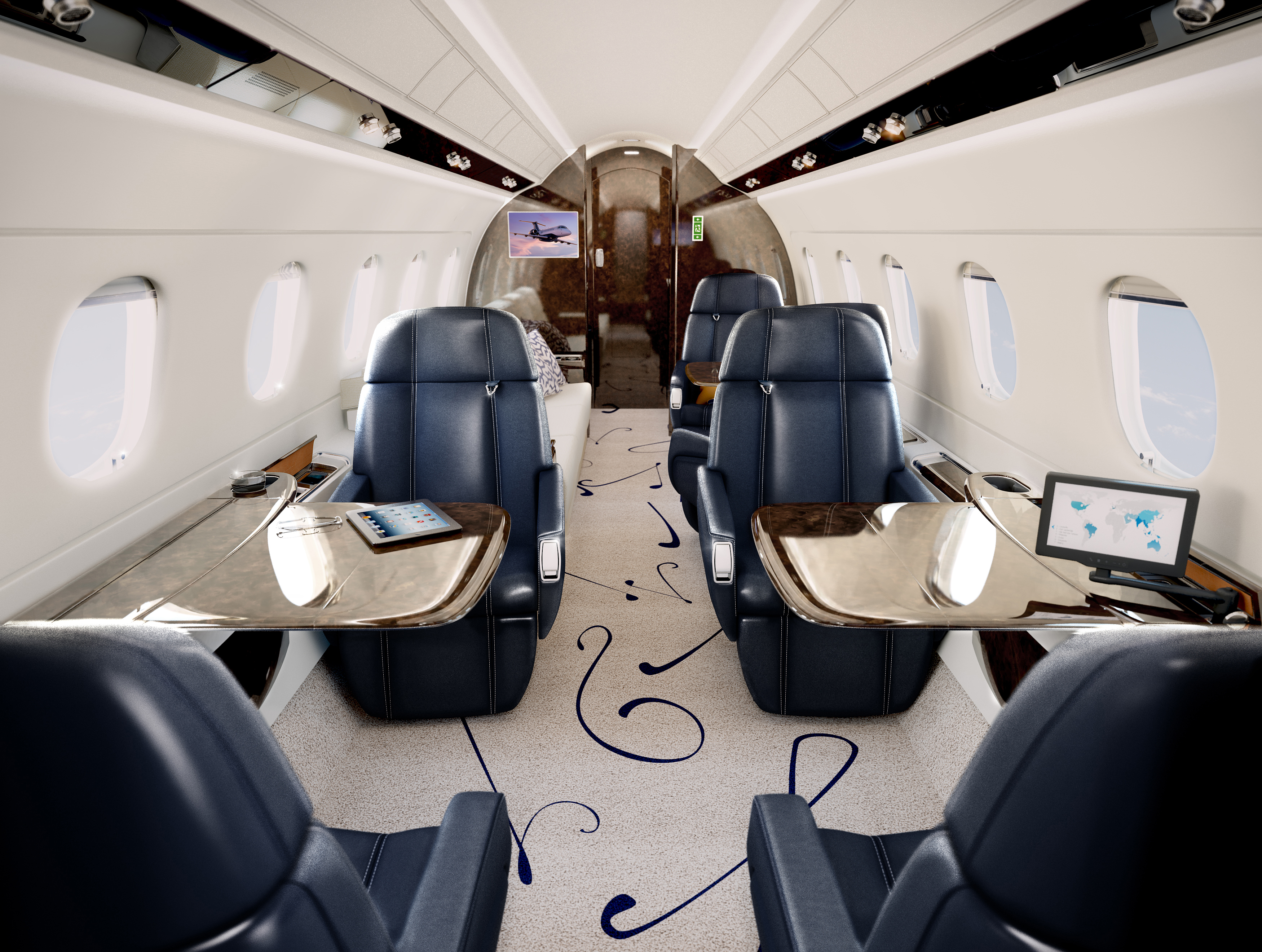 Legacy 500 has a wide flat floor, which is uncommon outside of the super-mid category, which pairs well with its 6-foot stand-up cabin, optional divans, and huge inner baggage storage accessible during flight. Standard Legacy 500 private jet charter equipment includes Honeywell's Ovation Select cabin management system. It is a suite based on Ethernet that offers high-definition television, surround sound audio, global high-speed Internet, and Wi-Fi.
Embraer Legacy 500 General Information
| | |
| --- | --- |
| Classification | Midsize Jet |
| Seats | up to 12 |
| Cruise Speed | 466 ktas |
| Range | 3125 nm |
| Luggage Capacity | 110 cu ft |
| Interior Height | 6 ft |
| Interior Width | 6.82 ft |
| Interior Length | 27.5 ft |
Monarch Air Group's Embraer Legacy 500 private charters offer unparalleled levels of comfort and luxury. Please contact us whenever you require private jet service on an Embraer Legacy 500, as we are available 24/7. In addition to the travel arrangements, we will provide a variety of in-flight and post-flight services.
FAQs: Legacy 500 Private Jet for Charter
What Type of Private Jet is Embraer Legacy 500?
Embraer Legacy 500 is a super-midsize jet. Super midsize private planes are more affordable than larger category jets while yet providing long-range capabilities and upscale amenities.
When Should I Choose the Embraer Legacy 500 Charter Flight?
If you need to go quickly, securely, and comfortably, renting an Embraer Legacy 500 is the ideal option. Seattle to Miami and Portland to St. John's are direct flights that may be made in an Embraer Legacy 500 private aircraft.
What Runway Length Does the Embraer Legacy 500 Need?
Embraer Legacy 500 private jet charter requires a runway of at least 4084 ft for takeoff and 2122 ft for landing.
How Far in Advance Can I Charter the Embraer Legacy 500?
An Embraer Legacy 500 private jet flight can be scheduled in roughly six hours. We ask that you get in touch with us as soon as possible after making your reservation so that we can make sure we can provide you with an Embraer Legacy 500 charter that satisfies your needs.