Monarch Air Group provides Embraer ERJ 145 private jet for charter flights to any airport. Our aviation consultants are always ready to advise you on private jet charters and other business aviation services.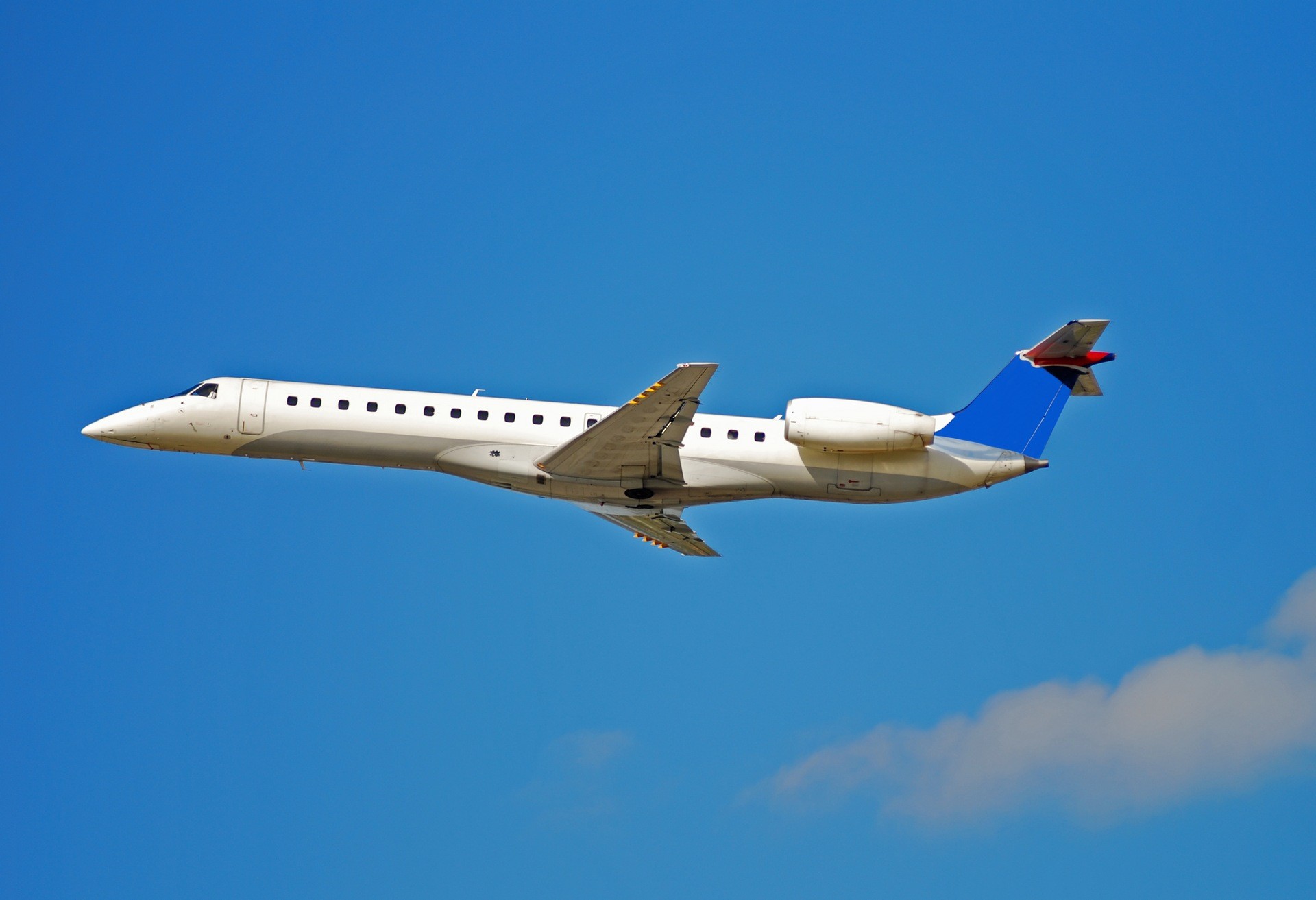 Embraer ERJ 145 Charter Flights
Embraer ERJ 145, a medium-range passenger jet manufactured by Brazilian company Embraer, has demonstrated exceptional flight and technical performance in the private aviation industry. The development of this aircraft commenced in the late 1980s, but due to a number of significant refinements, its commissioning was delayed. Nevertheless, following the announcement of a relatively low purchase price, this model has garnered interest from regional airlines. By chartering ERJ 145 private jet, passengers can travel a distance of up to 1,550 nautical miles in the shortest possible time.
Embraer ERJ 145 Charter Cost
Chartering an Embraer ERJ 145 private jet will cost from $6,000 – $9,000 per hour. The price to rent a private aircraft is determined individually and is based on a number of factors, including the complexity and distance of the trip.
Call our representatives or fill out the flight request form below to learn more about Embraer ERJ 145 charter rates and availability.
Charter an Embraer ERJ 145 for Private Flights:
Embraer ERJ 145 Overview
ERJ 145 features a cylindrical fuselage with a sharply pointed nose, a cockpit boasting a sizable glass area, underbody fuel tanks, and a T-tail design. Moreover, the model boasts a contemporary defroster system, a TRDD AE 300 7A jet engine reversing system, and a rudder control mechanism. ERJ 145 private jet charter is characterized by its efficiency, making it a compelling option for regional airlines seeking to optimize profitability due to its low operating costs. Additionally, the aircraft has a proven track record of safe and reliable operations, further enhancing its appeal.
Embraer ERJ 145 Interior
Brazilian ERJ 145 private jet charter provides a range of modifications tailored to meet the specific requirements of customers. These include a refrigeration unit-equipped kitchen unit in the fuselage vestibule, a foldable passenger boarding staircase, and a generously-sized baggage compartment complete with closets. Moreover, advanced communication systems and essential work equipment are installed on board.
Embraer ERJ 145 General Information
| | |
| --- | --- |
| Classification | Airliner |
| Seats | 50 |
| Cruise Speed | 434 KTAS |
| Range | 1500 nm |
| Luggage Capacity | 324.9 ft³ |
| Interior Height | 6 ft |
| Interior Width | 6.88 ft |
| Interior Length | 54.1 ft |
On an as-needed basis, Monarch Air Group delivers private jet charter services to individuals, companies, and governments. Their extensive fleet of charter aircraft includes turboprops, light jets, medium jets, and heavy jets, each equipped with a distinct set of on-board and off-board features. Safety, luxury, and adaptability are at the forefront of Monarch Air Group's Embraer ERJ 145 private airplane charter service.
FAQs: Embraer ERJ 145 Private Jet for Charter
What Type of Private Jet is Embraer ERJ 145?
Embraer ERJ 145 is a type of commercial airliner jet designed to transport passengers and cargo. These aircraft are primarily utilized by airlines for scheduled flights to different airports, with the capacity to transport sizable quantities of passengers.
When Should I Choose the Embraer ERJ 145 Charter Flight?
Consider chartering an Embraer ERJ 145 when you need a fast and comfortable flight. With a range of 1500 nautical miles, the Embraer ERJ 145 can fly straight from New York City to Bermuda and Boston to San Juan.
What Runway Length Does the Embraer ERJ 145 Need?
Embraer ERJ 145 private jet charter requires a runway length of at least 6464 feet for takeoff and 4559 feet for landing.
How Far in Advance Can I Charter the Embraer ERJ 145 Need?
Please submit your request for a private Embraer ERJ 145 airplane reservation at least six hours ahead of time. Please notify us as soon as your reservation is confirmed so that we can meet your specific needs.