Monarch Air Group provides Embraer ERJ 140 private jet for charter flights to any airport. Our aviation consultants are always ready to advise you on private jet charters and other business aviation services.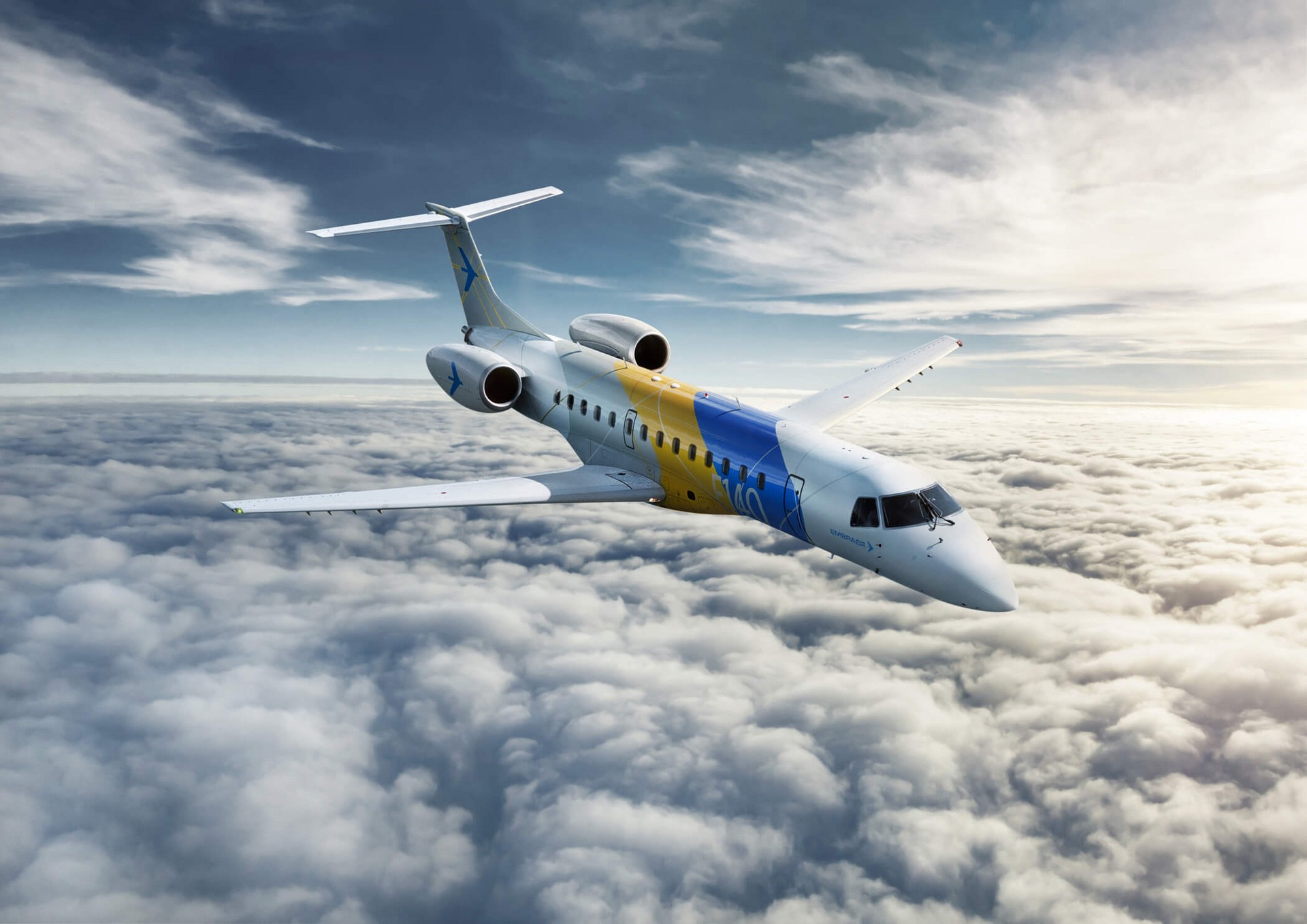 Embraer ERJ 140 Charter Flight
ERJ 140 is a robust and safe jet that is good on fuel and extremely comfortable. It was designed to be the optimal balance of power and speed. It's a clear pick for any airline wishing to expand and a great alternative for passengers looking for a relaxing flight. Customers can travel up to 1,650 nm in comfort when using ERJ 140 charter.
Embraer ERJ 140 Charter Cost
Chartering an Embraer ERJ 140 private jet starts at around $6,000 – $8,000 an hour. The hourly charter rates depend on several factors, the most important of which are the trip's distance and flight time.
Contact our agents to learn more about Embraer ERJ 140 charter rates and availability, or complete the flight request form below.
Charter an Embraer ERJ 140 for Private Flights:
Embraer ERJ 140 Overview
There are numerous Long Range and Extended Range models of ERJ 140, each with a unique range and fuel tank capacity. Because it is dependable and reasonably priced to maintain, this aircraft is in high demand in the private aviation sector.
Charter ERJ 140 has strong Rolls Royce engines that provide it with the thrust and power it needs to take off safely. It can hold a maximum of 5,136 kilos of fuel. The thrust rating of the Rolls Royce AE 3007A engines is 31.3kN, which is more than enough power to accomplish the desired height.
Embraer ERJ 140 Interior
ERJ 140 cabin is designed to transport 44 passengers while providing excellent service. There are separate rest and work rooms, as well as comfy seats, armchairs, and a large luggage compartment. The interior is well-lit and provides passengers with ample light and comfort when booking an Embraer ERJ 140 private jet charter.
Embraer ERJ 140 General Information
| | |
| --- | --- |
| Classification | Regional Airliner |
| Seats | 44 |
| Cruise Speed | 514 MPH |
| Range | 1,650 nm |
| Interior Height | 5.97 ft |
| Interior Width | 6.89 ft |
| Interior Length | 49.44 ft |
| Luggage Capacity | 325 cu. ft. |
| Hourly Rate | around $6,000 – $8,000 |
If you decide to charter an Embraer ERJ 140, Monarch Air Group will offer you all the comforts you could require while traveling. Along with the flight crew, we will assist you in selecting the airports for your departure and arrival. We will provide a wide range of in-flight and post-flight services in addition to route planning. If you want to charter an Embraer ERJ 140 private jet, please get in touch with us.
FAQs: Embraer ERJ 140 Private Jet for Charter
What Type of Private Jets is Embraer ERJ 140?
Embraer ERJ 140 is a regional airliner.
When Should I Choose the Embraer ERJ 140 Charter Flight?
Since charter Embraer ERJ 140 has an increased range, it has become possible to fly nonstop for such distances as Los Angeles to Nashville and Madrid to Berlin.
What Runway Length Does the Embraer ERJ 140 Need?
Embraer ERJ 140 requires a runway length of 6,069 ft for takeoff and 4,527 ft for landing.
How Far in Advance Can I Charter the Embraer ERJ 140?
A private flight via Embraer ERJ 140 requires six hours of planning time. Contact us as soon as possible after booking an Embraer ERJ 140 charter if you wish to tailor every aspect of your trip.