Monarch Air Group provides Embraer E190 business jet for private flights to any airport. Our aviation consultants are always ready to advise you on private jet charters and other business aviation services.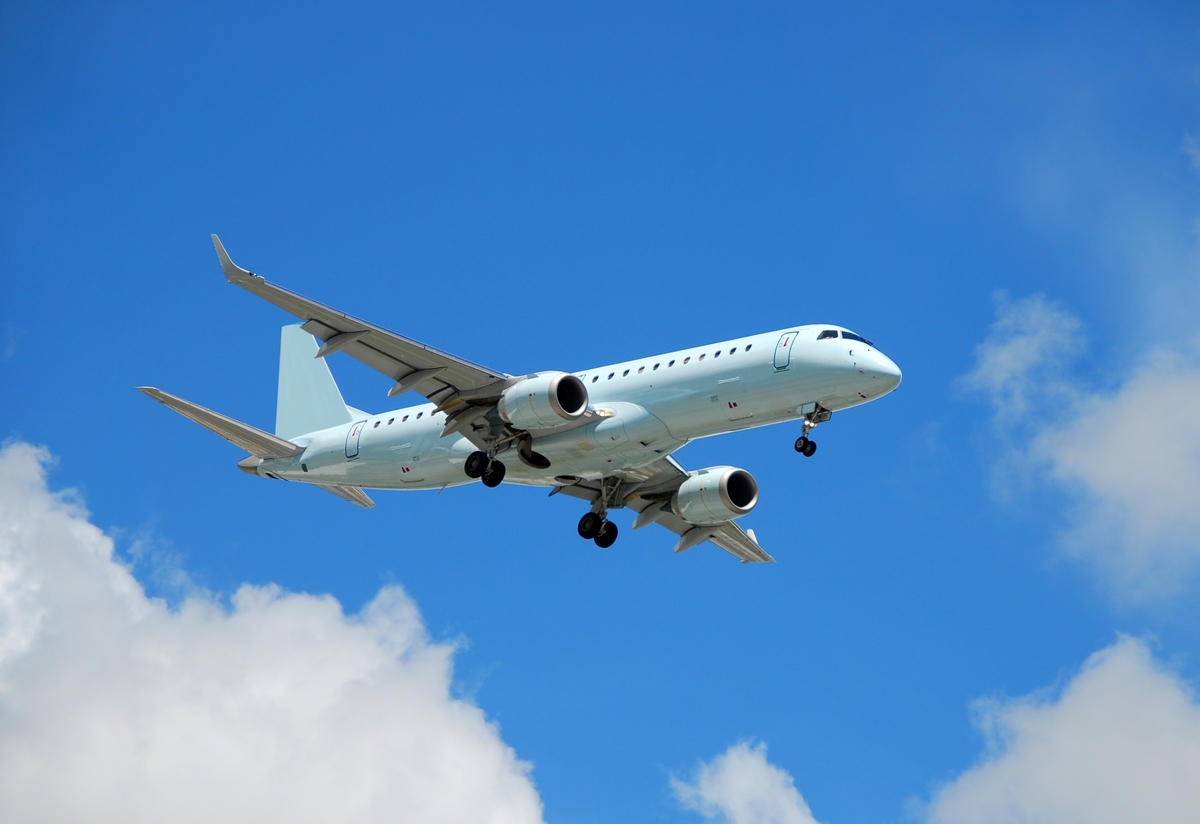 Embraer E190 Charter Flights
Embraer E190 is a medium-range aircraft designed in the early 2000s by the famed Brazilian aircraft manufacturer of the same name. Charter Embraer E190 was first introduced in February 1999 and flew for the first time in 2004; the company got an international safety certificate a year later.
Embraer E190 Charter Cost
Chartering an Embraer E190 will cost from $12,500 per billable flight hour. The price to rent a private aircraft is determined individually and is based on a number of factors, including the complexity and distance of the trip.
Call our representatives or fill out the flight request form below to learn more about Embraer E190 charter rates and availability.
Charter an E190 for Private Flights:
Embraer E190 Overview
Embraer E190 is a member of the Embraer family of aircraft, which was produced by the same-named Brazilian aircraft manufacturer in the early 2000s. In addition to the standard version, a range-extended Embraer 190LR variant is also manufactured.
Embraer E190's fuselage length, takeoff weight, and passenger capacity have all been increased, allowing it to accommodate 100 passengers. Embraer E190 private jet charter received a redesigned, longer wing with indirect illumination, an improved rudder, reasonably big baggage shelves, and more modern CF34-10E engines. Furthermore, for the first time, the aircraft in this category include remote control technology using electronic rudders.
Embraer E190 Interior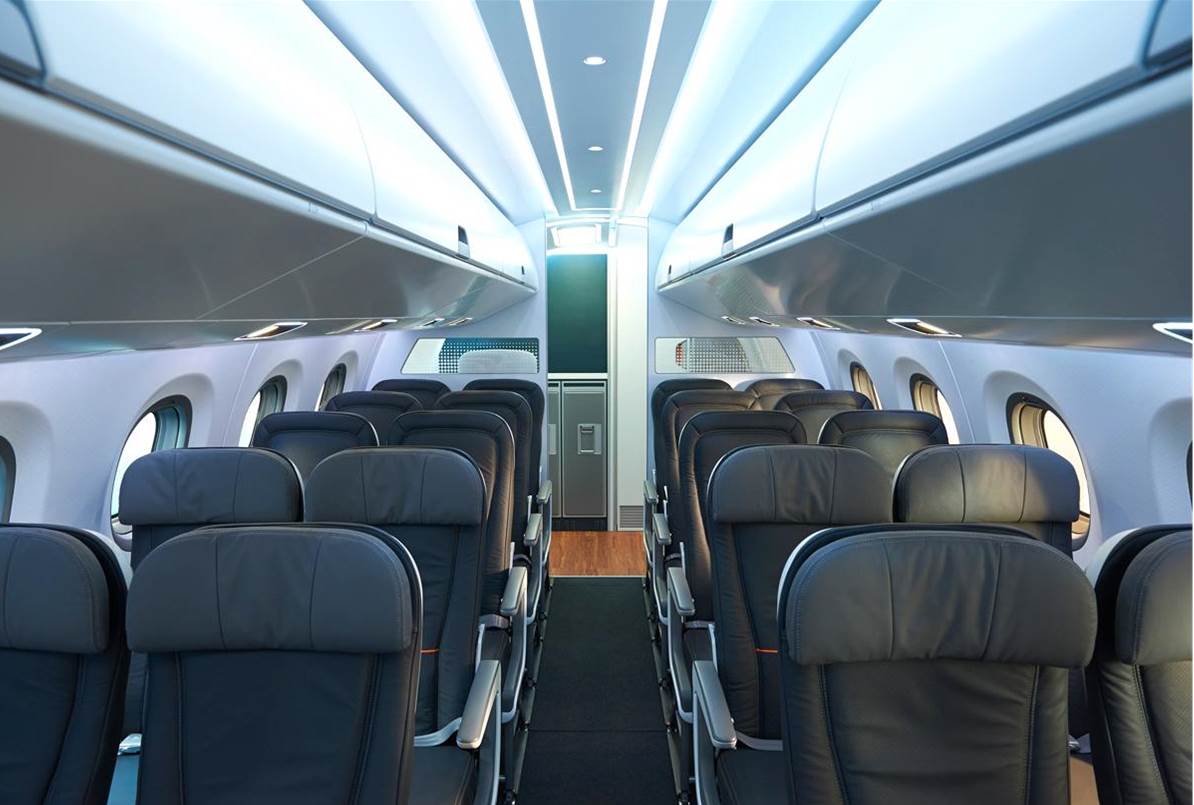 Embraer E190 private jet charter interior provides passengers with the ultimate luxury and comfort. From spacious seating to plush amenities, the cabin provides a space that is perfect for short or long flights. The interior of Embraer E190 private jet features indirect lighting, seating for 94 to 114 passengers, and spacious luggage shelves. The seating layout is 2+2 in proportion.
Embraer E190 General Information
| | |
| --- | --- |
| Classification | Regional Jet Airliner |
| Seats | 98-106 |
| Cruise Speed | 460 ktas |
| Range | 2400 nm |
| Luggage Capacity | 325 ft³ |
| Interior Height | 6 ft |
| Interior Width | 6.9 ft |
| Interior Length | 84.52 ft |
Embraer E190 private jet arranged by Monarch Air Group is the greatest and most efficient in the world. Every day of the week, our private jet charter service is available round-the-clock. In addition to trip planning, our organization will provide a variety of on- and off-board services.
FAQs: Embraer E190 Private Jet for Charter
What Type of Private Jets is Embraer E190?
Embraer E190 is a regional jet airliner. Airliner is the greatest choice if you want the best travel and service possible. With first-rate amenities and a staff ready to respond to your every need, you can enjoy the pinnacle of luxury.
When Should I Choose the Embraer E190 Charter Flight?
Renting an Embraer E190 equipped with a variety of amenities will unquestionably make your trip safe, enjoyable, and sumptuous. This plane can take you nonstop from Toronto to Houston or Chicago to San Francisco.
What Runway Length Does the Embraer E190 Need?
A runway of at least 6745 ft for takeoff and 4341 ft for landing is required for Embraer E190 private jet charter.
How Far in Advance Can I Charter the Embraer E190?
A private Embraer E190 flight can be organized in six hours. Please get in touch with us as soon as you can after your reservation has been confirmed in order to ensure that you obtain an Embraer E190 charter that meets your demands.