Monarch Air Group provides Eclipse 550 jet for private flights to any airport worldwide. Our aviation consultants are always ready to advise you on private jet charters and other business aviation services.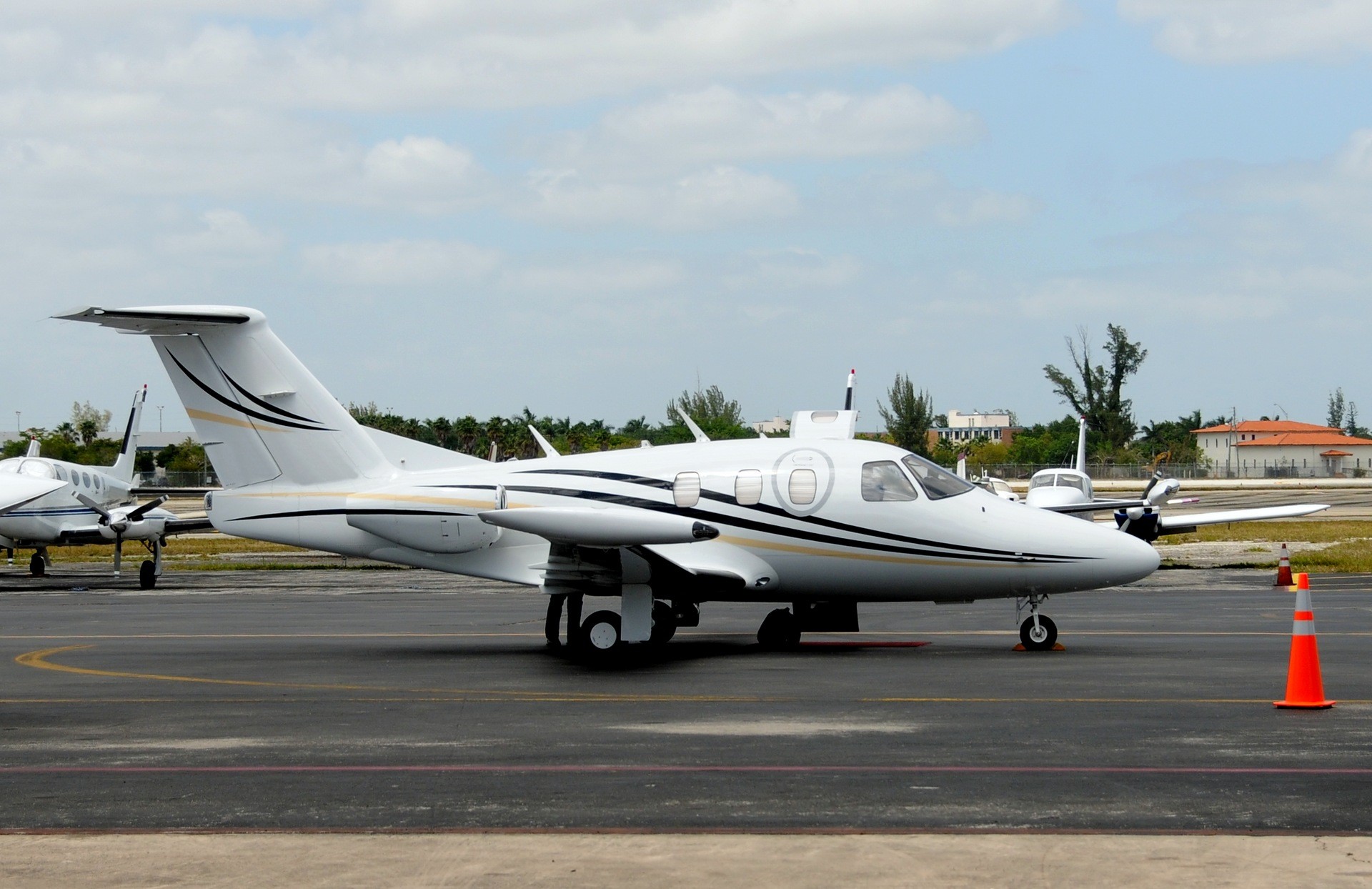 Eclipse 550 Charter Flight
Charter Eclipse 550 is a light business jet designed by the American company Eclipse Aerospace in early 2014. The company maintains a low-key policy and offers a model with a new avionics complex to its VIP customers. As a result, Eclipse 550 is very fuel-efficient and well-equipped, and it has been certified in the United States.
Eclipse 550 Charter Cost
Chartering an Eclipse 550 private jet starts at $2,600 per hour. The hourly charter rates depend on several factors, the most important of which are the trip's distance and flight time.
Contact our agents to learn more about Eclipse 550 charter rates and availability, or complete the flight request form below.
Charter an Eclipse 550 for Private Flights:
Eclipse 550 Overview
Charter Eclipse 550 is one of the world's most fuel-efficient twin-engine aircraft, burning only 59 gallons of fuel per hour, making it available at really reasonable prices. Eclipse 550 is a low-wing monoplane powered by two Pratt & Whitney PW610F turbofan engines positioned on the sides of the fuselage's tail section. The aircraft is constructed of duralumin using the latest friction welding technology, which reduces the structure's weight.
Eclipse 550 Interior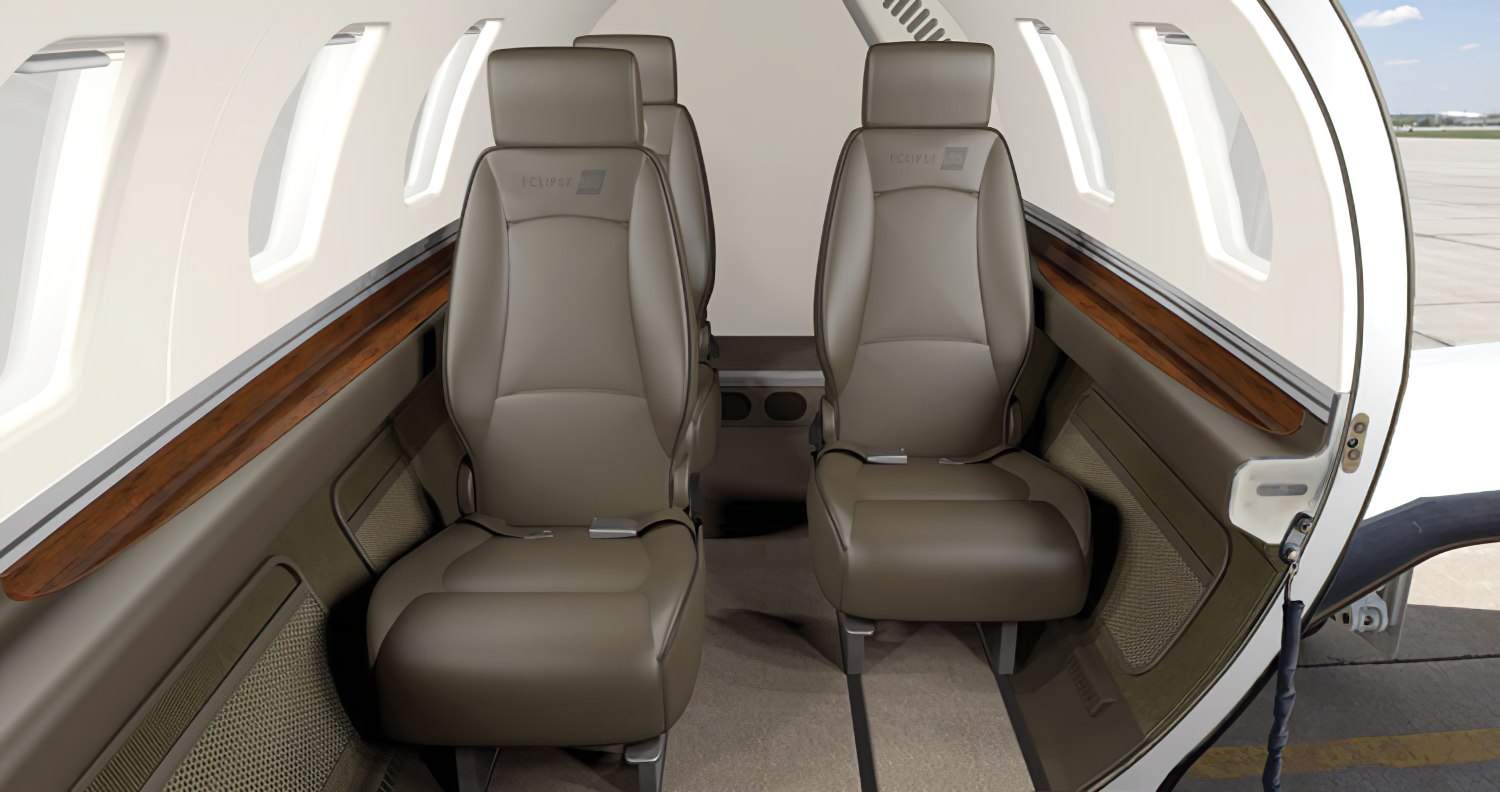 Chartering Eclipse 550 private jet will provide the best value in the business aviation market, with its high levels of comfort and performance. Four armrest seats, individual ventilation and lighting systems, a communications system for contact with the outside world, and maximum comfort are all included in the cabin of Eclipse 550.
Eclipse 550 General Information
| | |
| --- | --- |
| Classification | Very Light Jet |
| Seats | 5 |
| Cruise Speed | 375 ktas |
| Range | 1125 nm |
| Interior Height | 4.17 ft | 1.27 m |
| Interior Width | 4.66 ft | 1.42 m |
| Interior Length | 12.34 ft | 3.76 m |
| Luggage Capacity | 16 cu ft |
| Hourly Rate | around $2,600 |
Monarch Air Group will provide you with all the amenities you could possibly need throughout your journey if you choose to charter an Eclipse 550. As you plan your trip, we will help you choose the airports for your departure and arrival as well as the flight crew. We will offer a range of in-flight and post-flight services in addition to route planning. If you wish to reserve an Eclipse 550 private jet, get in touch with us.
FAQs: Eclipse 550 Private Jet for Charter
What Type of Private Jet is Eclipse 550?
Eclipse 550 is a very light jet type.
When Should I Choose the Eclipse 550 Charter Flight?
With a range of 1125 nm, passengers can quickly travel between major European and American cities by chartering an Eclipse 550. For example, you can fly from Barcelona to Paris or New York to Miami without stops.
What Runway Length Does the Eclipse 550 Need?
Eclipse 550 requires a runway of 2433 ft to take off and 2790 ft to land.
How Far in Advance Can I Charter the Eclipse 550?
Six hours are required to plan a private flight via Eclipse 550. If you'd like to customize every detail of your Eclipse 550 charter, please contact us as soon as you make your reservation.