The Diamond D-Jet is a shining representative of single-engine business jets in the business aviation market. It has one of the best safety features and is internationally certified. In addition, this model has a light composite construction with swept wings and a T-tail for more excellent stability and maneuverability in flight. Chartering a Diamond D-Jet can be flown at a maximum speed of 1,553 nautical miles.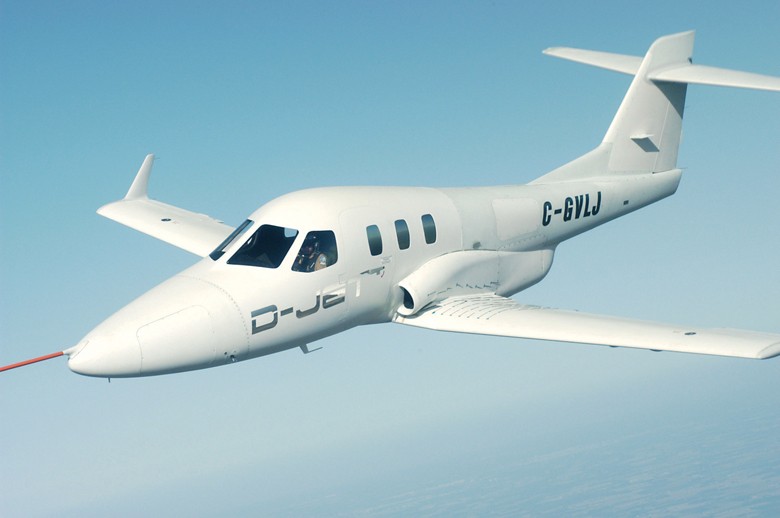 Charter a Diamond D-Jet private jet:
The cockpit of the Diamond D-Jet has air conditioning and a three-pane glass cockpit. In addition, it features a state-of-the-art avionics system with 12-inch main displays and a control system for automatic flight. In addition, among the technologies worth mentioning is a navigator with a locator and instrument landing system, a certified global positioning system, a traffic warning system, and satellite communication for weather data transmission.
For the safety of the passengers, Diamond D-Jet is equipped with new systems of active and passive safety. Moreover, the cabin is spacious and comfortable, ideal for work or rest during long-haul flights.
Diamond D-Jet General Characteristics
Regular seats: 1+4
Maximum range: 1.553 nm
Maximum cruise: 315 kts
Cabin length: 11.6 ft | 3.5 m
Cabin height: 4.8 ft | 1.46 m
Cabin width: 4.8 ft | 1.46 m
Cabin capacity: 40 cu ft
To hire Diamond D-Jet for private flights, please submit the flight request form or call our agents at 1-877-281-3051 for 24/7 support.