Monarch Air Group provides Dassault Falcon 8X business jet for private flights to any airport. Our aviation consultants are always ready to advise you on private jet charters and other business aviation services.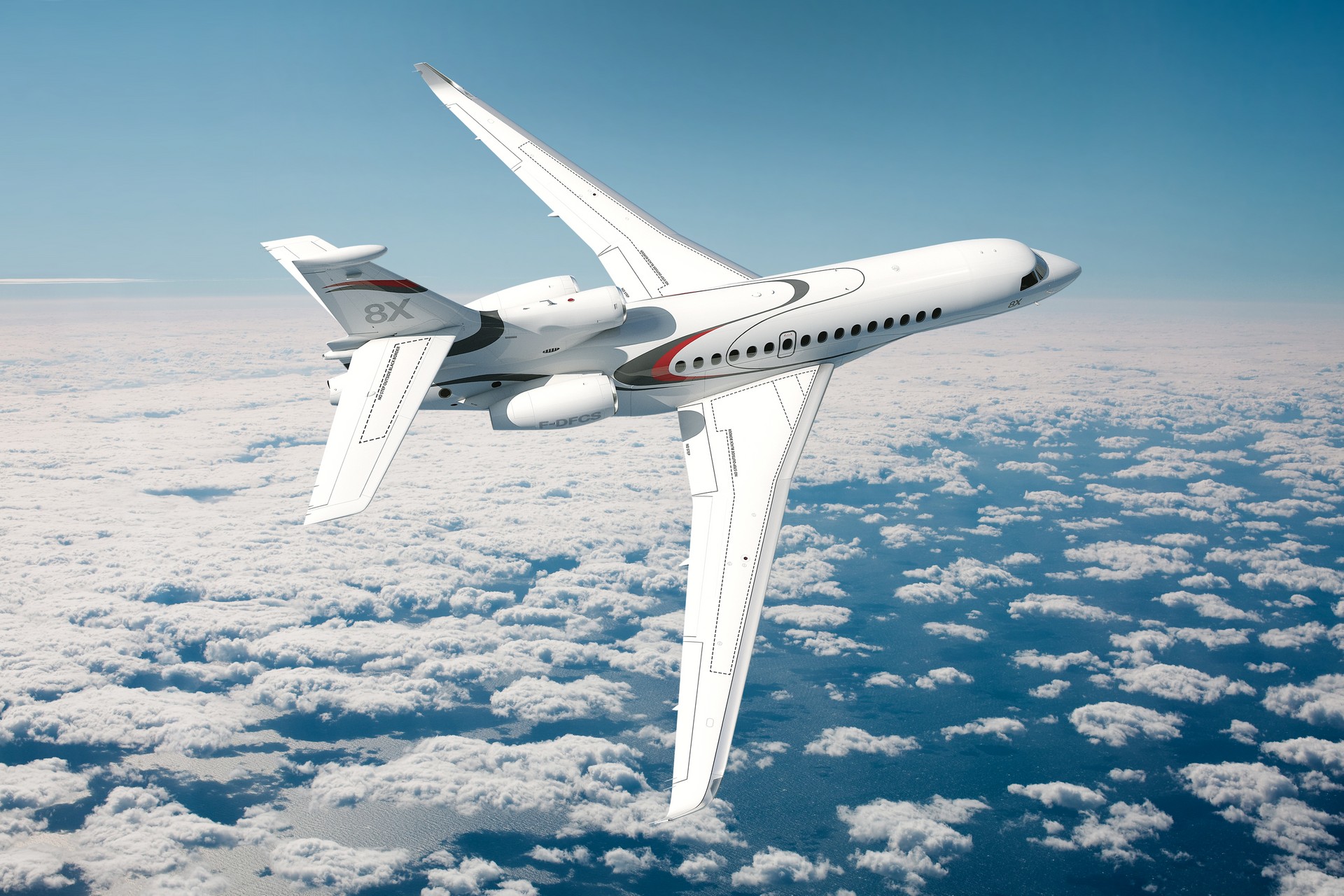 Dassault Falcon 8X Charter Flights
Dassault Falcon 8X private jet charter, unveiled at the 2014 European Business Aviation Convention and Exhibition (EBACE) in Geneva, Switzerland, is the company's flagship model. It's based on the Falcon 7X but with upgraded engines, better aerodynamics, and more fuel for a significantly greater range. Dassault rethought the Falcon 8X's primary structures and systems, modifying and improving them to create a lightweight, fuel-efficient airplane.
Dassault Falcon 8X Charter Cost
Chartering a Dassault Falcon 8X private jet starts at $10,400 – $12,700 per hour. The price to rent a private aircraft is determined individually and is based on a number of factors, including the complexity and distance of the trip.
Call our representatives or fill out the flight request form below to learn more about Dassault Falcon 8X charter rates and availability.
Charter a Dassault Falcon 8X for Private Flights:
Dassault Falcon 8X Overview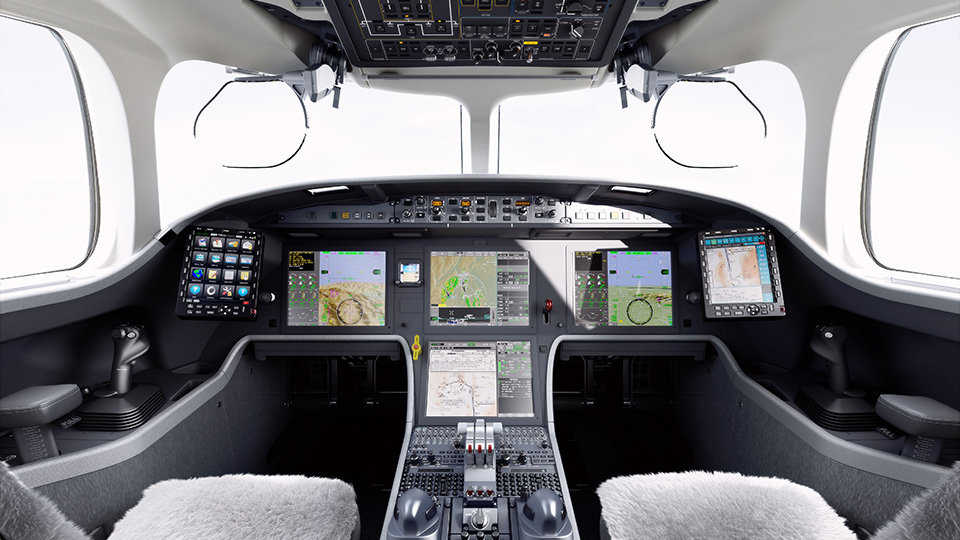 Dassault rethought and optimized all essential structures and systems when designing Falcon 8X private jet charter. The new design reduces weight and makes room for more fuel thanks to the wings' internal architecture. To increase efficiency, modern wingtips have been updated to minimize air resistance. More fuel is stored in the fuselage without reducing passenger comfort. There has been an increase in payload all the way down to the landing gear, which has been reinforced.
Dassault Falcon 8X Interior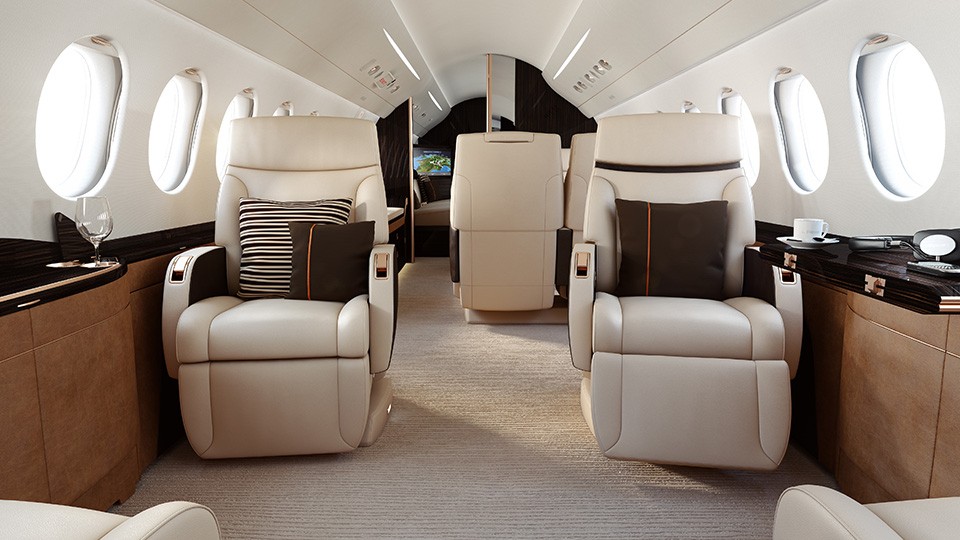 Falcon 8X private jet charter has a roomy, long, three-lounge cabin with enough for all passengers and three crew members to sit comfortably. Passengers may manage their environment using their own devices from anywhere in the cabin thanks to the Falcon Cabin HD+ cabin management system, which is available on the majority of Falcon 8x aircraft. By pointing an iPad in any direction, you may use a certain app to pull up a virtual moving map of any location nearby.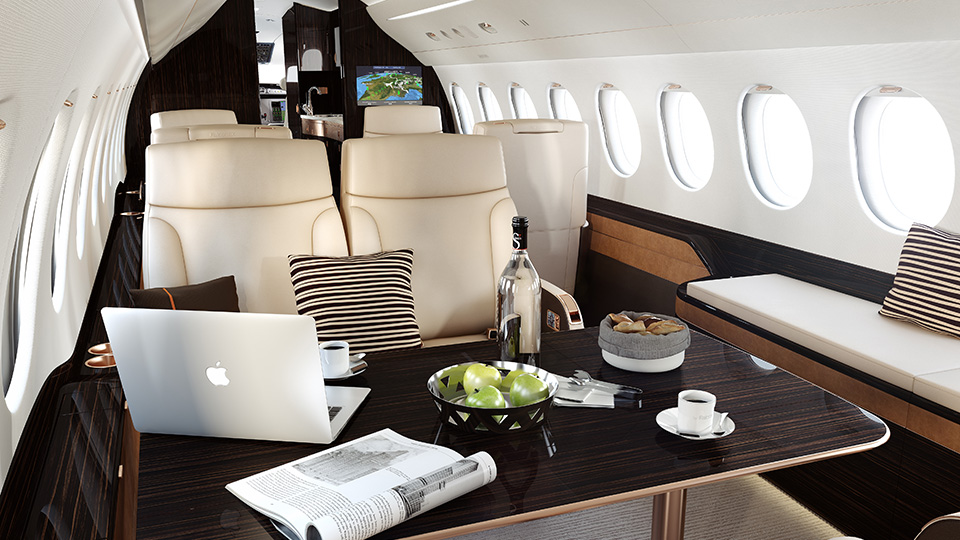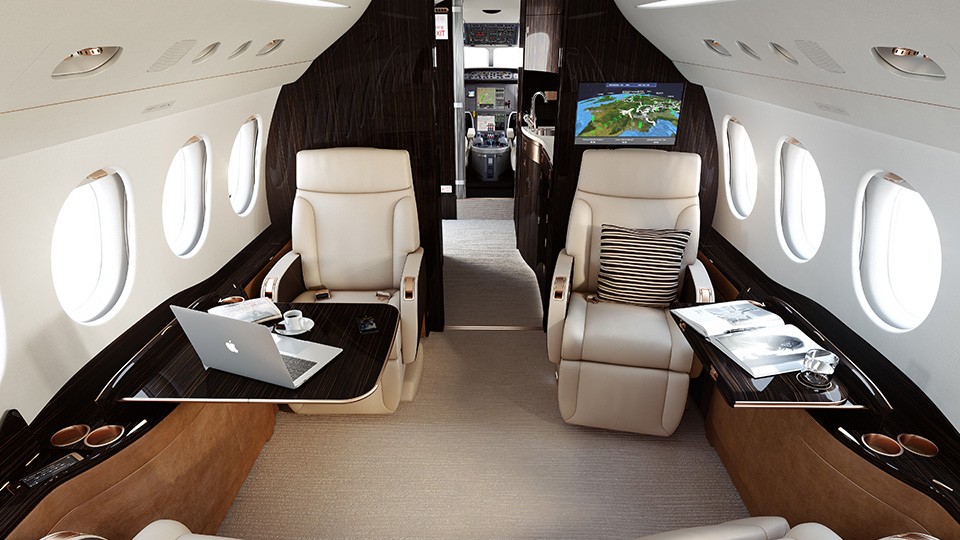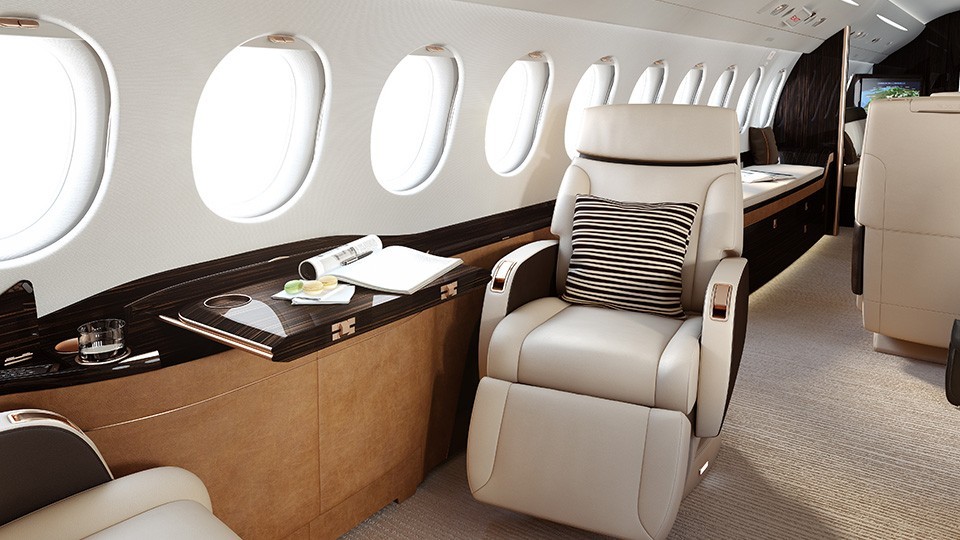 Dassault Falcon 8X General Information
| | |
| --- | --- |
| Classification | Ultra Long-Range Jet |
| Seats | up to 12 |
| Cruise Speed | 370 ktas |
| Range | 6450 nm |
| Luggage Capacity | 1,695 cu ft |
| Interior Height | 6.17 ft |
| Interior Width | 6.67 ft |
| Interior Length | 42.67 ft |
Unmatched levels of comfort and luxury are offered by private charters on Dassault Falcon 8X private jets arranged by Monarch Air Group. Please contact us whenever you require private jet service on a Dassault Falcon 8X charter, as we are available around the clock. We'll organize the trip and provide a range of onboard and offboard services as well.
FAQs: Dassault Falcon 8X Private Jet for Charter
What Type of Private Jets is Dassault Falcon 8X?
Dassault Falcon 8X is an ultra-long-range jet. Nonstop flights using ultra-long-range jets that have a flying period of up to 14 hours are no problem on long-haul routes
When Should I Choose the Dassault Falcon 8X Charter Flight?
The most effective option if you need to travel quickly, safely, and comfortably is to rent a Dassault Falcon 8X. Direct flights from New York to Seoul and London to Tokyo can be made with a Dassault Falcon 8X private aircraft.
What Runway Length Does the Dassault Falcon 8X Need?
A runway of at least 6000 feet for takeoff and 2240 feet for landing is required for the Dassault Falcon 8X private jet charter.
How Far in Advance Can I Charter the Dassault Falcon 8X?
A private jet flight via Dassault Falcon 8X can be scheduled in around six hours. Please contact us as soon as possible once making your reservation to guarantee that we can provide you with a Dassault Falcon 8X charter that suits your needs.