The well-respected French business aircraft manufacturer, Dassault, unveiled the newest addition to their Falcon Family late February 2018 with the introduction of the long-range, ultra wide-body Falcon 6X. The Falcon 6X will replace the Falcon 5X whose engines failed to meet the target dates for development.
The 6X will replace the Snecma Silvercrest engines of the 5X with all new Pratt & Whitney PurePower PW812D engines in the 6X, which incorporate new technology to deliver improved fuel efficiency and lower emissions. The PW812D engines produce 13,000-14,000 pounds of thrust, and share the same high performing technology use in the Pratt & Whitney's commercial engines. The low vibrational noise also results in a quieter cabin for a more comfortable and relaxing flying experience.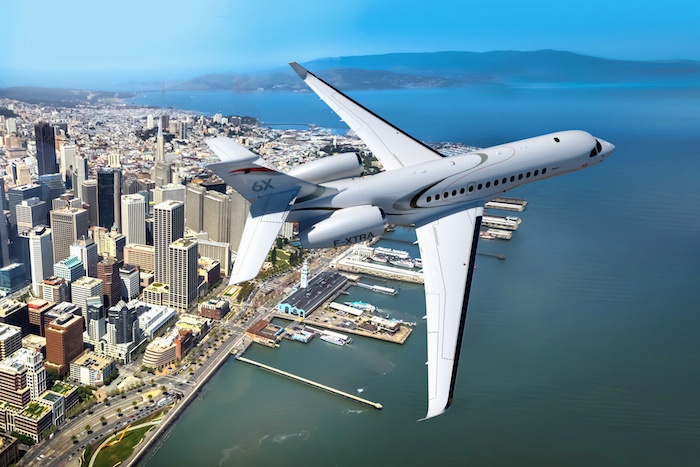 This new state-of-the-art aircraft is a class of its own, with the introduction of the widest cabin in the business aviation market, measuring at 6 feet by 8 feet – it is designed to take you farther with an exceptionally elegant cabin design that allows for more space to sit, stand and conduct business. Not only will you arrive refreshed and relaxed, but the 6X also travels at a top speed of Mach .90.
With the needs of Falcon owners in mind, the interior of the cabin has also been styled with a luxurious and contemporary look to enhance the feeling of space. With 30 windows that are larger than any previous Falcon before, natural light elevates your mood and gives passengers panoramic views from inside the cabin.
With a range of 5,500 nautical miles, the 6X can also connect you to every major business center in the world and is maneuverable on the ground with difficult airport approaches including London City (LCY) in London and Lugano (LUG) in Switzerland. The aircraft's design also can operate out of airports with runways of less than 3,000 feet, such as Rock Island State Airport (BID) in Rhode Island.
The 6X is also capable of flying non-stop on popular flights such as Moscow (SVO) to New York (JFK), London (LHR) to Los Angeles (LAX), Los Angeles (LAX) to Geneva (GVA) or Beijing (PEK) to San Francisco (SFO). Traveling at an average of 10 knots slower than most business jets, the Falcon 6X ensures safer takeoff and landing margins as well.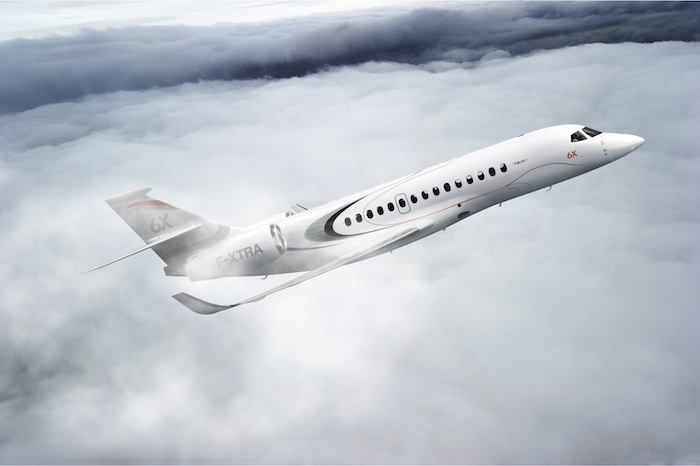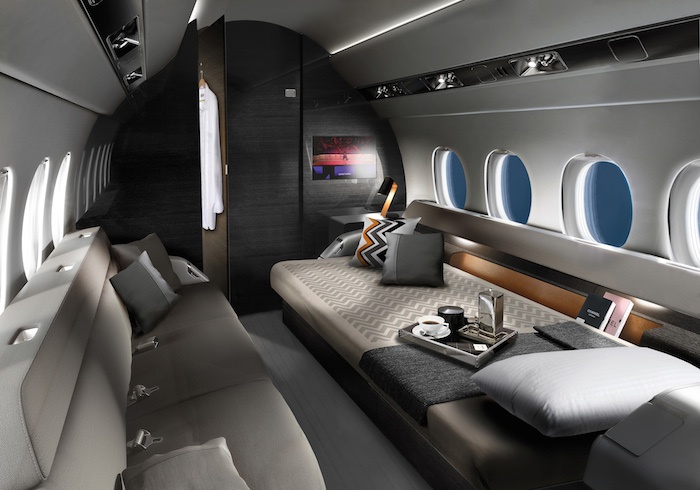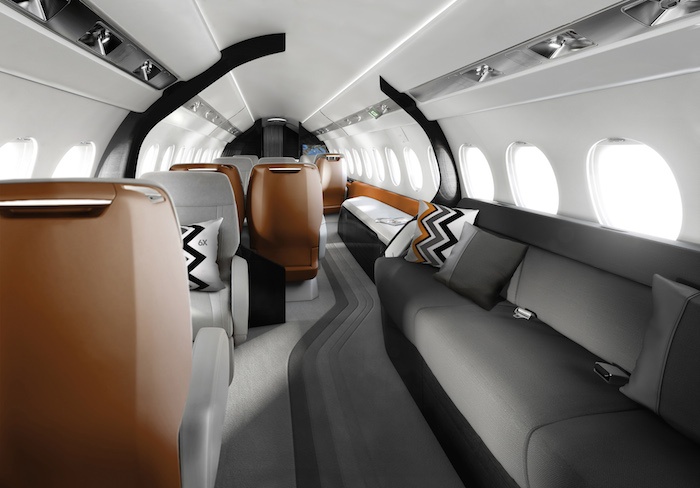 We look forward to chartering this state-of-the-art and top-tier business jet for you once it is available on the market in 2021.
Charter a Falcon 6X private jet (starting in 2021):