Monarch Air Group provides Dassault Falcon 6X business jet for private flights to any airport worldwide. Our aviation consultants are always ready to advise you on private jet charters and other business aviation services.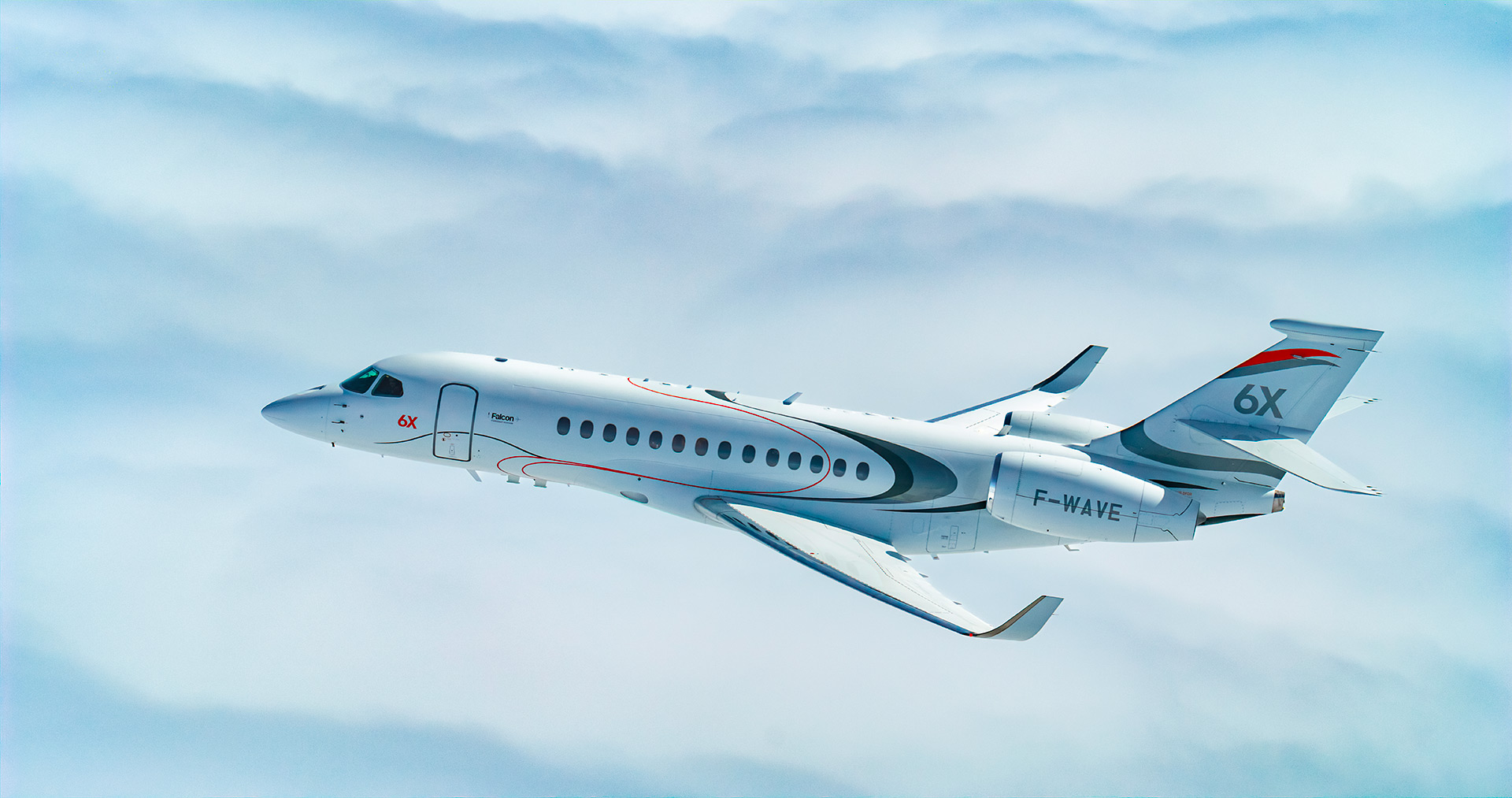 Dassault Falcon 6X Charter Flights
Dassault, a well-known French business aircraft maker, introduced the Falcon 6X, a long-range, ultra-wide-body aircraft, in late February 2018. Falcon 6X private jet charter is the ultimate in luxury air travel. It offers a truly unique experience, with features such as a large cabin, high-speed cruise performance, and an array of in-flight amenities.
Dassault Falcon 6X Charter Cost
Chartering a Falcon 6X private jet will cost from 11,000 USD per hour. The cost of renting a Falcon 6X may depend on the route, duration of the flight, and other factors.
Call our representatives or fill out the flight request form below to learn more about Dassault Falcon 6X charter rates and availability.
Charter a Falcon 6X for Private Flights:
Dassault Falcon 6X Overview
The Pratt & Whitney PurePower PW812D engines in Falcon 6X private jet charter, which adopt new technology to deliver higher fuel efficiency and fewer emissions, have been chosen to replace the Snecma Silvercrest engines of the 5X. The PW812D engines have the same high-performance technology used in Pratt & Whitney's commercial engines and deliver 13,000 to 14,000 pounds of thrust. Additionally, the cabin is quieter due to the minimal vibrational noise, making for a more comfortable and pleasant flight.
Dassault Falcon 6X Interior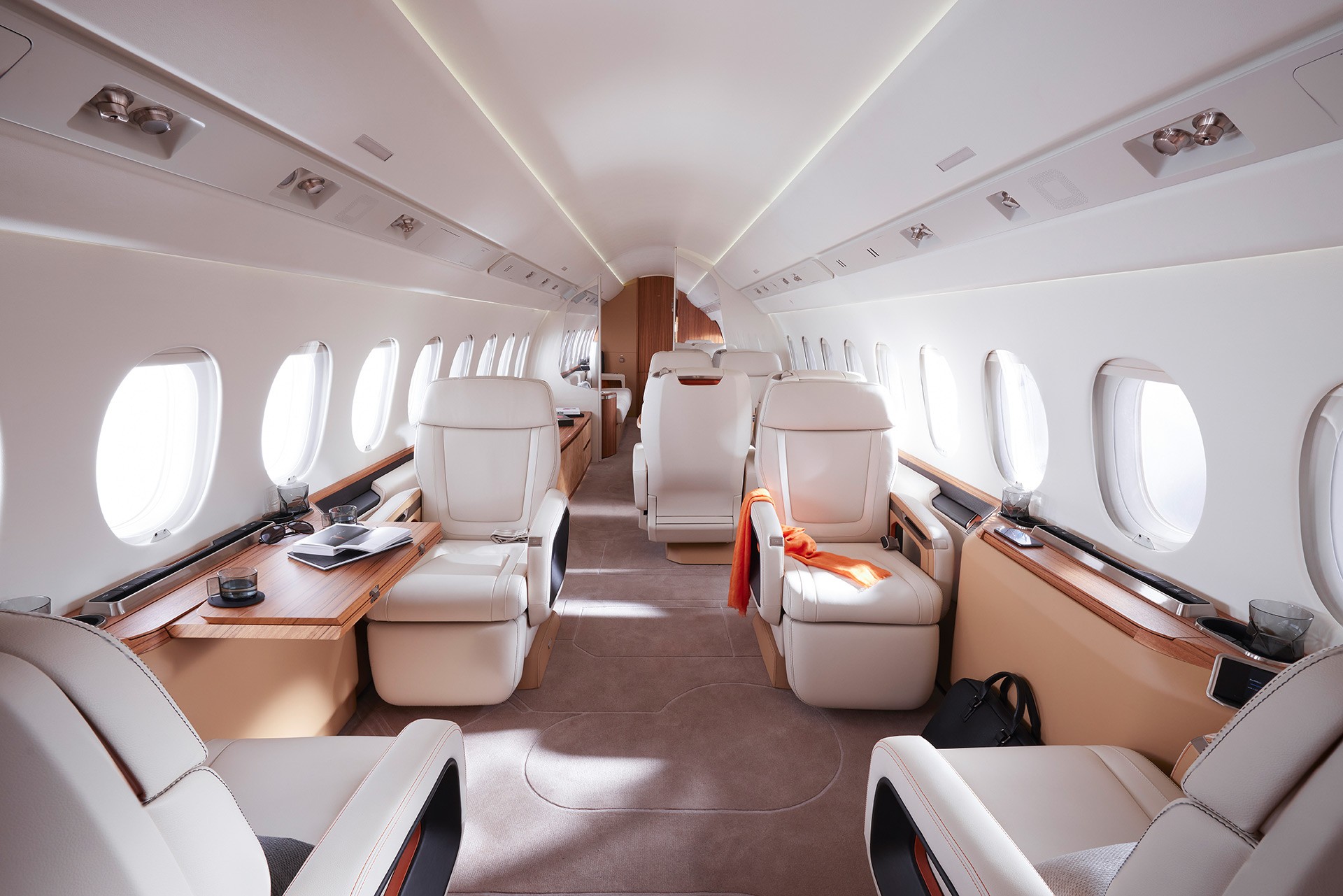 With the largest cabin in business aviation, measuring 6 feet by 8 feet, this brand-new cutting-edge aircraft is in a league of its own. Designed to take you farther, the cabin's exquisite layout provides more space to sit, stand, and conduct business. The 6X has a top speed of Mach.90; you will not only arrive rested and calm, but it also travels at that speed.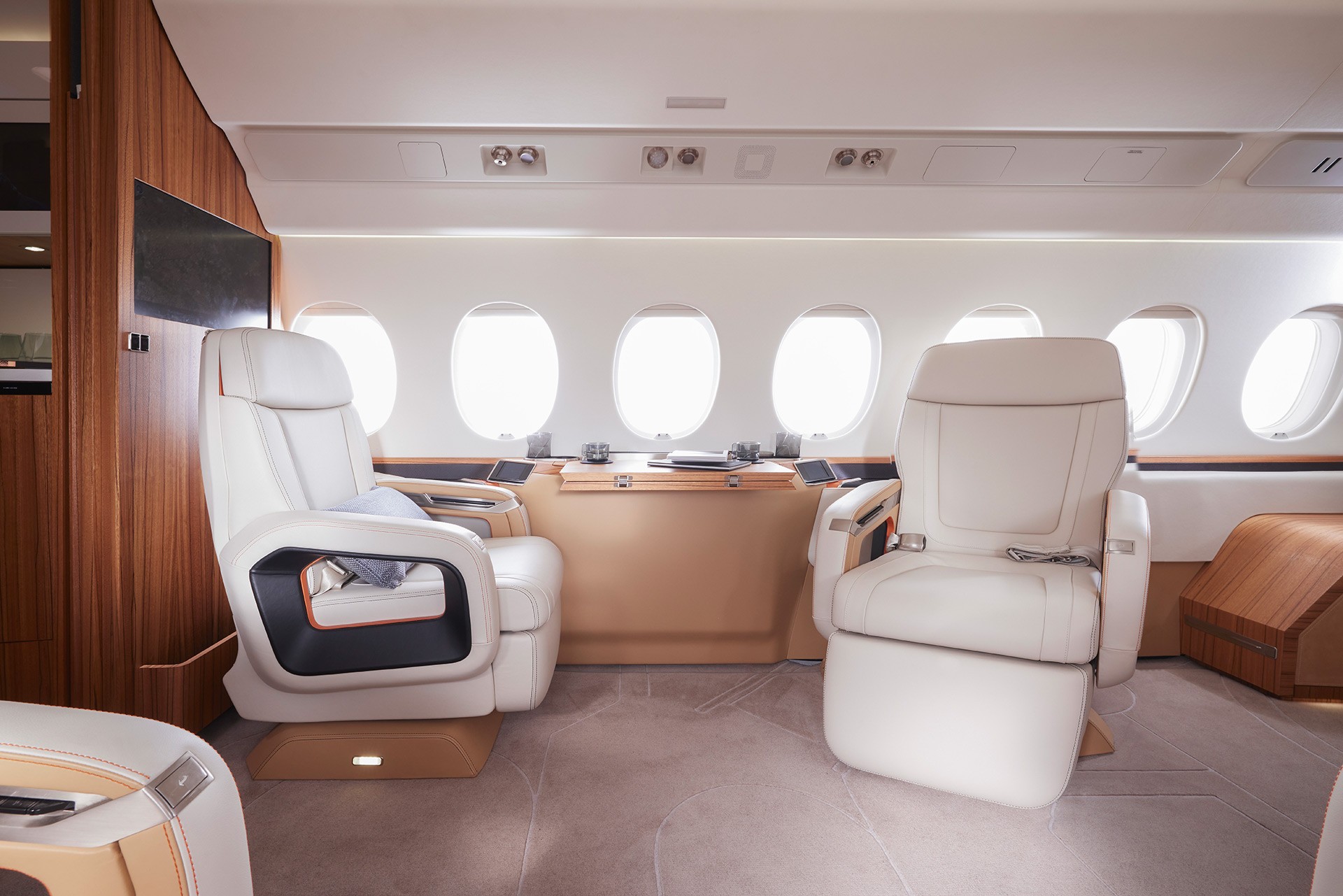 The interior of Falcon 6X private jet charter has also been designed with a stylish and contemporary look to increase the sense of space, keeping the needs of Falcon owners in mind. Natural light improves mood and provides panoramic views from within the cabin thanks to 30 larger windows than any prior Falcon.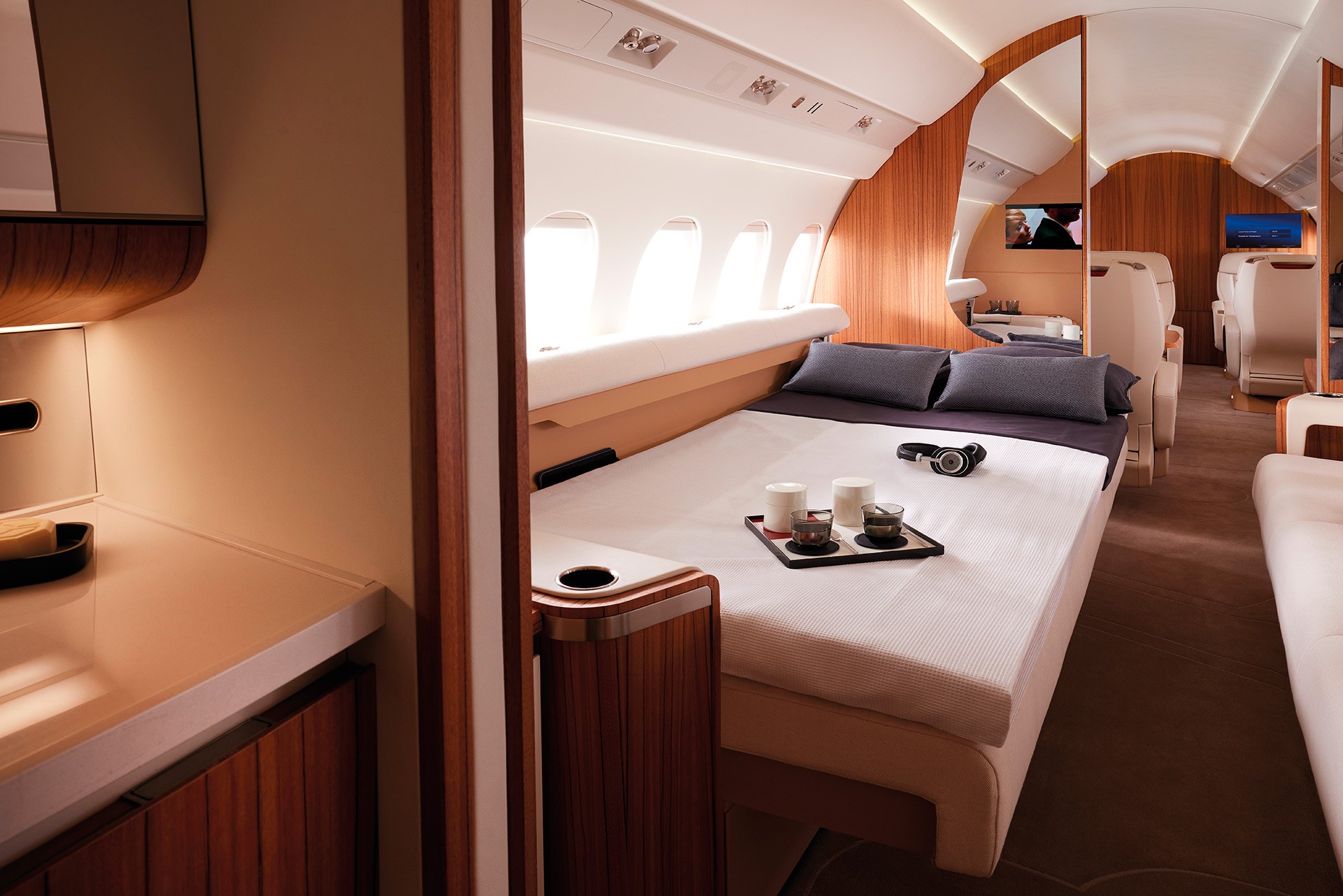 Dassault Falcon 6X General Information
| | |
| --- | --- |
| Classification | Ultra Long-Range Jet |
| Seats | 16 |
| Cruise Speed | 459 ktas |
| Range | 5500 nm |
| Luggage Capacity | 155 cu ft |
| Interior Height | 6.5 ft |
| Interior Width | 8.5 ft |
| Interior Length | 40.4 ft |
Private charters aboard Dassault Falcon 6X private planes organized by Monarch Air Group provide unrivaled levels of luxury and comfort. We are available 24/7, so please get in touch with us whenever you need private jet service on a Dassault Falcon 6X charter. Along with planning the trip, we'll offer various onboard and offboard options.
FAQs: Falcon 6X Private Jet for Charter
What Type of Private Jet is Dassault Falcon 6X?
The Dassault Falcon 6X is a long-range, large-cabin, twin-engine private jet manufactured by Dassault Aviation, a French aircraft manufacturer.
When Should I Choose the Dassault Falcon 6X Charter Flight?
You may choose to charter a Dassault Falcon 6X if you need to travel long distances and want to do so in luxury and comfort. The Falcon 6X is a large-cabin jet, meaning it has a spacious interior that can accommodate up to 16 passengers. This makes it a good choice for groups of people traveling together, such as for business or leisure.
Additionally, the Falcon 6X has a long-range capability, which means it can fly nonstop on long-haul trips, such as New York to Hong Kong, without stopping. This can save you time, as you won't have to make multiple stops to refuel.
What Runway Length Does the Dassault Falcon 6X Need?
A runway of at least 5480 ft for takeoff and 2480 ft for landing is required for the Dassault Falcon 6X private jet charter.
How Far in Advance Can I Charter the Dassault Falcon 6X ?
Dassault Falcon 6X private jet can be arranged in around six hours. To ensure that we can provide you with a Dassault Falcon 6X charter that meets your demands, please get in touch with us as soon as you can after completing your reservation.