Monarch Air Group provides Citation XLS business jet for private flights to any airport. Our aviation consultants are always ready to advise you on private jet charters and other business aviation services.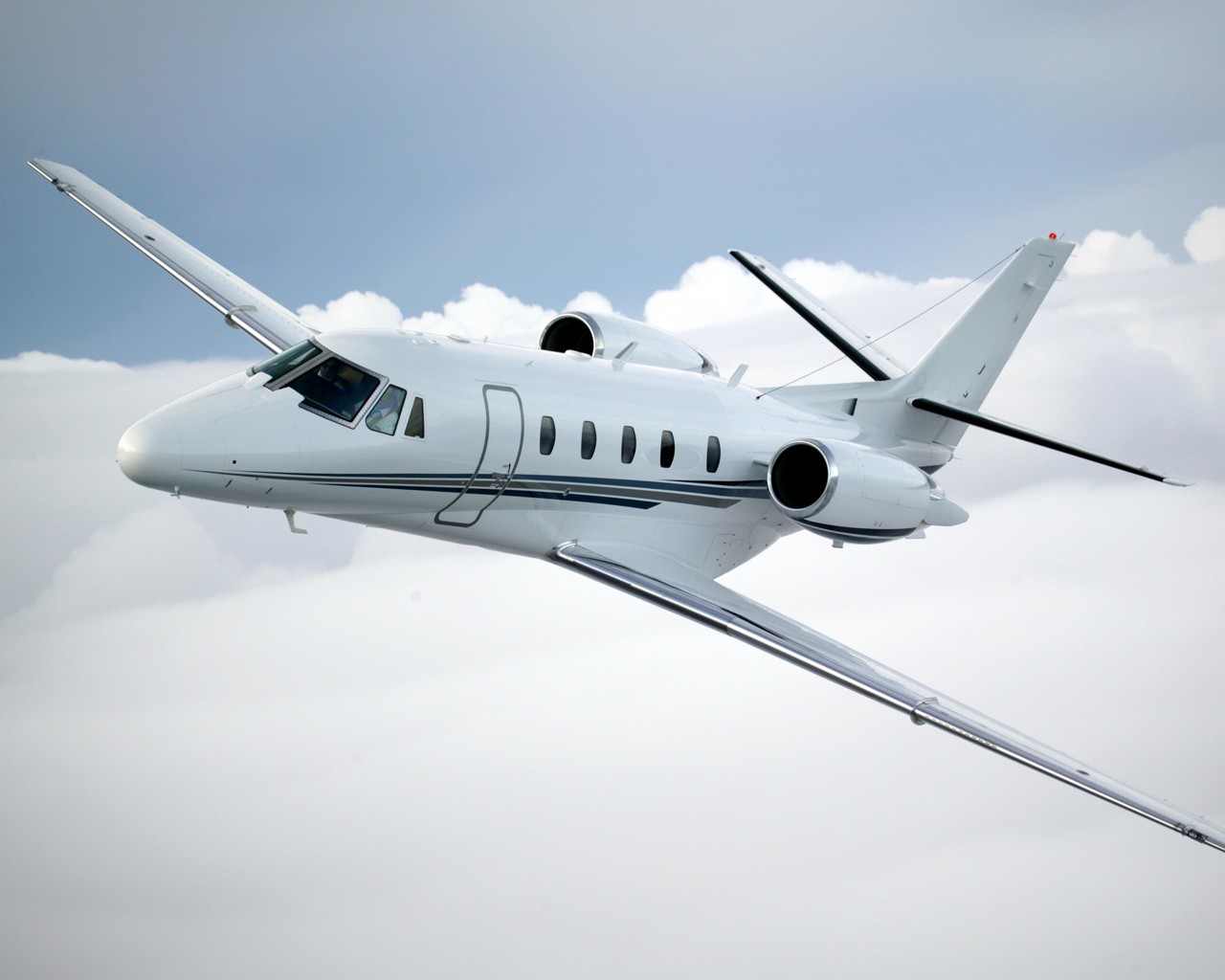 Citation XLS Charter Flights
Cessna Citation XLS represents an improvement over Cessna Citation Excel. This midsize private jet can travel faster and farther than its predecessor and can hold nine passengers comfortably. The passenger comfort of a Cessna XLS private jet charter is ensured by enhanced runway requirements and a large baggage capacity.
Citation XLS Charter Cost
Chartering a Citation XLS private jet will cost from $3,600 per hour. The price to rent a private aircraft is determined individually and is based on a number of factors, including the complexity and distance of the trip.
Call our representatives or fill out the flight request form below to learn more about Citation XLS charter rates and availability.
Charter a Citation XLS for Private Flights:
Citation XLS Overview
Citation XLS represents Cessna's private jet performance, comfort, and dependability standards. Yet, its performance is equivalent to that of light private jets despite its classification as a medium aircraft. Between 2004 and 2008, more than 300 Cessna Citation XLS aircraft were made and delivered.
Citation XLS private jet charter is equipped with two Pratt & Whitney PW545B engines. This private business jet's range of 1,704 nautical miles affords you various options for your business venture's location. Cessna also selected the Honeywell Primus 1000 avionics system.
Citation XLS Interior
In addition to its usual seating capacity of eight, a Citation XLS private jet charter can accommodate up to 12 passengers. The aircraft's cabin door and windows are triple-sealed and triple-paned to improve their noise-canceling capabilities. In addition to the ambient illumination given by the cabin's ten windows, the Citation XLS is equipped with a standard indirect LED lighting system that generates less heat and makes the cabin feel larger. Moreover, the Citation XLS has two air conditioning systems for passenger comfort. Eight extra-wide leather seats are set in a double club layout within the cabin. There is also a lowered aisle, email, telephone, fax, and individual screens.
Citation XLS General Information
| | |
| --- | --- |
| Classification | Midsize Jet |
| Seats | 8 |
| Cruise Speed | 431 KTAS |
| Range | 1722 nm |
| Luggage Capacity | 80 ft³ |
| Interior Height | 5.7 ft |
| Interior Width | 5.5 ft |
| Interior Length | 18.5 ft |
Being a provider of private jet charter services, Monarch Air Group offers on-demand aircraft charter services to businesses, governments, and individuals. The company provides a large array of charter aircraft, including turboprops, light jets, medium jets, and heavy jets. In addition, it provides numerous on-board and off-board services. Monarch Air Group's Citation XLS private jet charter service prioritizes safety, comfort, and flexibility.
FAQs: Citation XLS Private Jet for Charter
What Type of Private Jet is Citation XLS?
Citation XLS is a midsize jet. It's ideal for business travel, as well as family vacations and longer trips. With its impressive combination of size and performance, a midsize private jet is a perfect way to get where you need to go.
When Should I Choose the Citation XLS Charter Flight?
Consider renting a charter flight on a Citation XLS when you require a speedy and comfortable flight. Citation XLS is a midsize private aircraft capable of traveling up to 1722 nm nonstop, allowing you to fly nonstop from Los Angeles to Indianapolis or the Bahamas to Chicago.
What Runway Length Does the Citation XLS Need?
An ideal runway length for a Citation XLS private jet charter is 2739 ft for landing and 3560 ft for takeoff.
How Far in Advance Can I Charter the Citation XLS Need?
A Citation XLS private jet can be chartered for six hours of private flight. Please contact us as soon as your reservation is confirmed so that we can ensure that your Citation XLS rental is suitable for your needs.