The Cessna Citation X is a long-range midsize business jet aircraft. It is powered by two turbofan engines and is built by the Cessna Aircraft Company in Wichita, Kansas. Announced in 2010 at the National Business Aviation Association convention in Atlanta the newest model, the Citation X+, was revealed with upgraded engines and avionics. According to Cessna, it is currently the fastest civilian aircraft in the world.
Charter a Citation X+ private jet: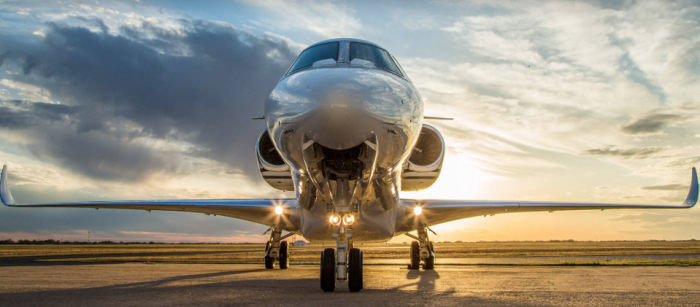 Passenger Capacity: 12 (std config)
Max Range: 3,460 NM
Max Operational Speed: 528 ktas
Cabin Height: 68 in
Cabin Width: 66 in
Cabin Length: 25 ft 2 in
Baggage Capacity: 104 cu ft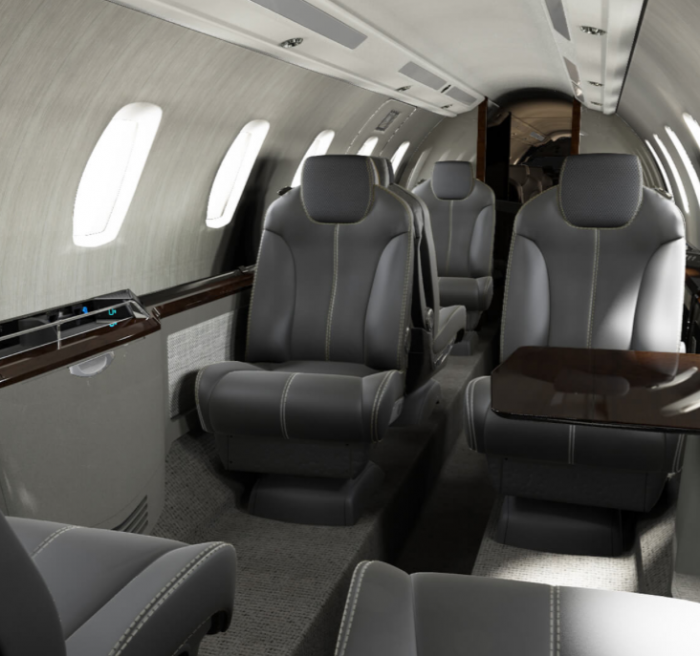 In addition to being the fastest business jet in operation, the Citation X+ also is certified to the highest operational altitude for business jets, which is 51,000 feet.
The cabin interior has been updated in the the X+ with a highly modern look, complete with upgraded high-gloss wood, embedded mood/LED lighting, and a cabin entertainment system that can be completely controlled via an iPad or via touchscreen controls embedded in the arm rests.
Compared to its pervious model, the X+ cabin is 17 inches longer, which gives additional legroom in the forward club area, increased space between the two club sections, and more distance behind each of the seats. While the standard cabin features a double-club seating layout for eight, a ninth passenger can use an added belted lavatory, which is a certified seat for takeoff and landing.
For more information on chartering the Cessna Citation X+, price out your flight here for an instant quote.