Monarch Air Group provides Citation X+ jet charter for private flights to any airport. Our aviation consultants are always ready to advise you on private jet charters and other business aviation services.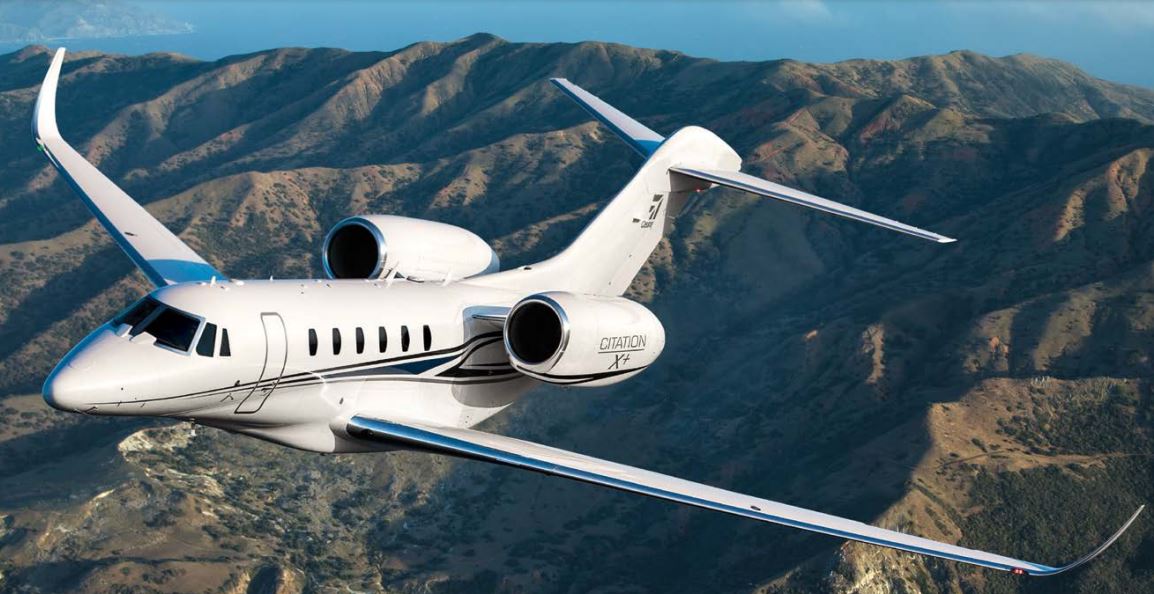 Citation X+ Charter Flight
Citation X+ is a private jet from Cessna that has been hailed as one of the fastest and most efficient business jets in its class. With a maximum cruise speed of 528 ktas, Citation X+ charter is one of the fastest aircraft in the world. It also has an impressive range of 3,460 nautical miles, allowing it to easily cover long distances without having to stop for refueling.
Citation X+ Charter Cost
Chartering a Citation X+ private jet starts at $6,500 per hour. The hourly charter rates depend on several factors, the most important of which are the trip's distance and flight time.
Contact our agents to learn more about Citation X+ charter rates and availability, or complete the flight request form below.
Charter a Citation X+ for Private Flights:
Citation X+ Overview
Citation X+ is a state-of-the-art private jet providing travelers with the ultimate luxury, speed, and comfort. This redesigned model features an extended fuselage, a new cockpit based on the Garmin G5000 avionics suite, a stunning cabin design, and several other modifications, including new Rolls-Royce AE 3007C2 engines and special elliptical winglets.
Citation X+ Interior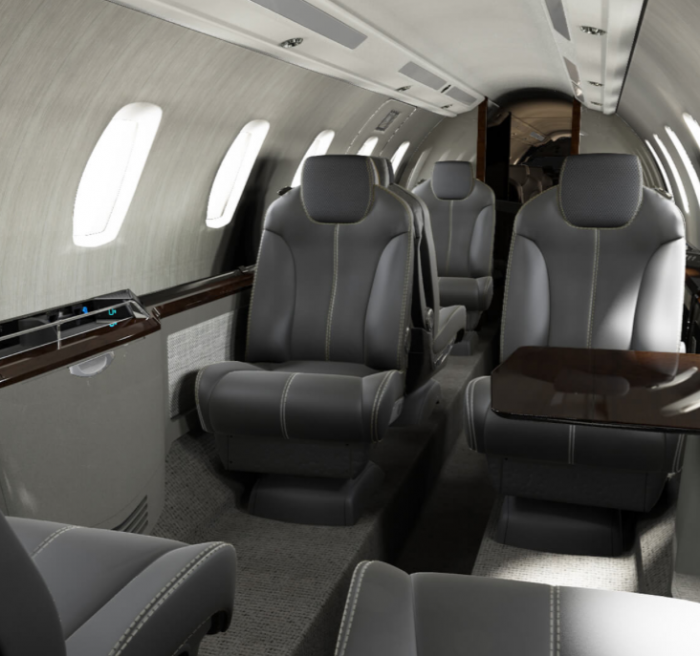 With enhanced high-gloss wood, incorporated mood/LED lighting, and a cabin entertainment system that can be totally controlled via an iPad or via touchscreen controls embedded in the armrests, the cabin interior has been redesigned in X+ private jet charter with a very contemporary appearance.
X+ cabin is 17 inches longer than the previous model, providing extra space behind each seat, greater space between the two club sections, and more legroom in the forward club area. While there are double-club seats for eight passengers in the conventional cabin, a ninth passenger may utilize an additional belted restroom, which is a certified seat for takeoff and landing.
Citation X+ General Information
| | |
| --- | --- |
| Classification | Super midsize Jet |
| Seats | 12 |
| Max Operational Speed | 528 ktas |
| Max Range | 3460 nm |
| Interior Height | 68 in |
| Interior Width | 66 in |
| Interior Length | 25 ft 2 in |
| Luggage Capacity | 104 cu ft |
| Hourly Rate | around $6,500 |
For Citation X+ charters, Monarch Air Group is the best option. Our experts can recommend the best airports for your departure and arrival flights. We also offer in-flight and post-flight services. If you want to rent a Citation X+ private jet, please contact us.
FAQs: Citation X+ Private Jet for Charter
What Type of Private Jet is Citation X+?
Citation X+ belongs to the super-midsize jet classification.
When Should I Choose the Citation X+ Charter Flight?
With Citation X+ charter flight, you can travel comfortably with a lot of amenities. It can fly nonstop over such distances as New York to Los Angeles and Chicago to Miami.
What Runway Length Does the Citation X+ Need?
Citation X+ requires a runway length of 5250 ft for takeoff.
How Far in Advance Can I Charter the Citation X+?
A private flight in a Citation X+ takes six hours to arrange. If you want to book a Citation X+ charter and tailor your trip, please contact us.