The Cessna CitationJ M2 series (Model 525) is a light business jet that is part of the Cessna Citation family, built by the Cessna Aircraft Company in Wichita, Kansas.
Charter a Citation M2 private jet:
Launched in September 2011 and based on the pervious model, the Citation CJ1 and features a new cabin layout as well as a new more efficient turbofan engine.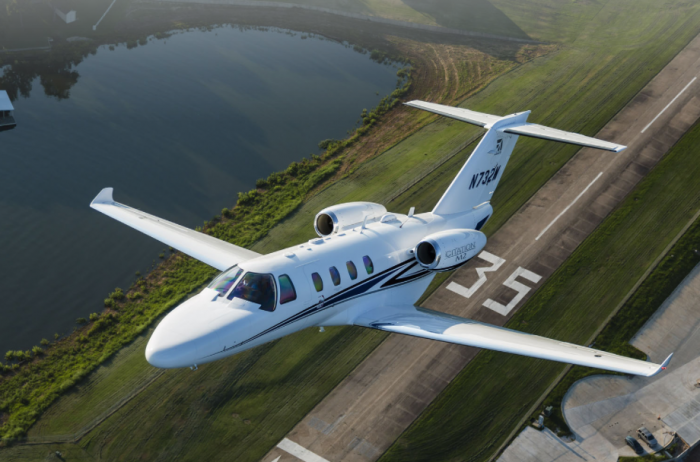 Cessna's Citation line forms one of the largest business jet fleets currently in service with the 7,000th Citation being delivered on June 27, 2016.The first Citation was put into service in 1972 and more than 35 million flight hours logged since.
Passenger Capacity: 7 (std config)
Max Range: 1,550 NM
Max Operational Speed: 404 ktas
Cabin Height: 57 in
Cabin Width: 58 in
Cabin Length: 11 ft
Baggage Capacity: 46 cu ft
The cabin has been completely redesigned from the pervious models. There are brand new seat appointments that have improved comfort tremendously, as well as a new entertainment system, called Cessna Clarity.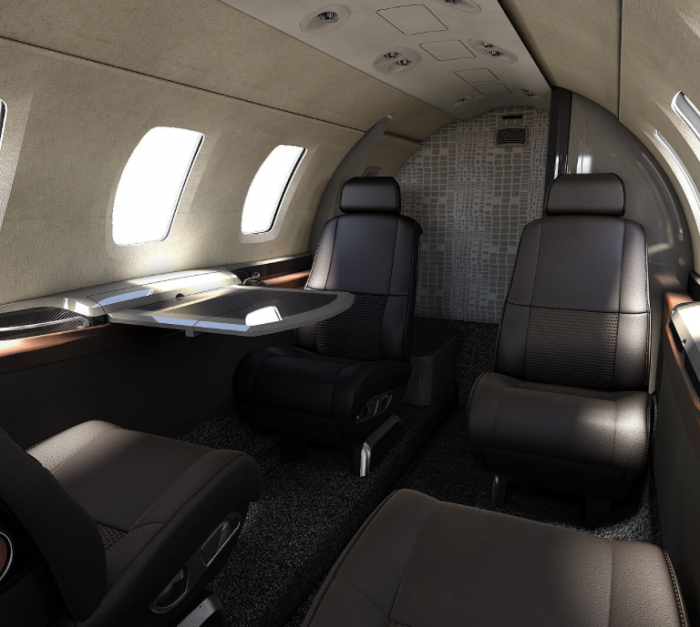 There is now beautifully redesigned hard door lavatory, a new food-storage area, and warm LED lighting throughout. The interior was redesigned by the same team that is working on Cessna's two much larger models, the Latitude and the still larger Longitude. Meaning the quality of the materials and workmanship in M2 is as good as you'll see in Cessna's flagships.
For charter rates and availability of the Cessna Citation M2, please submit the below flight request form, or call our agents 24/7 at 1-877-281-3051