Monarch Air Group provides Cessna Citation CJ3+ jet for private flights to any airport worldwide. Our aviation consultants are always ready to advise you on private jet charters and other business aviation services.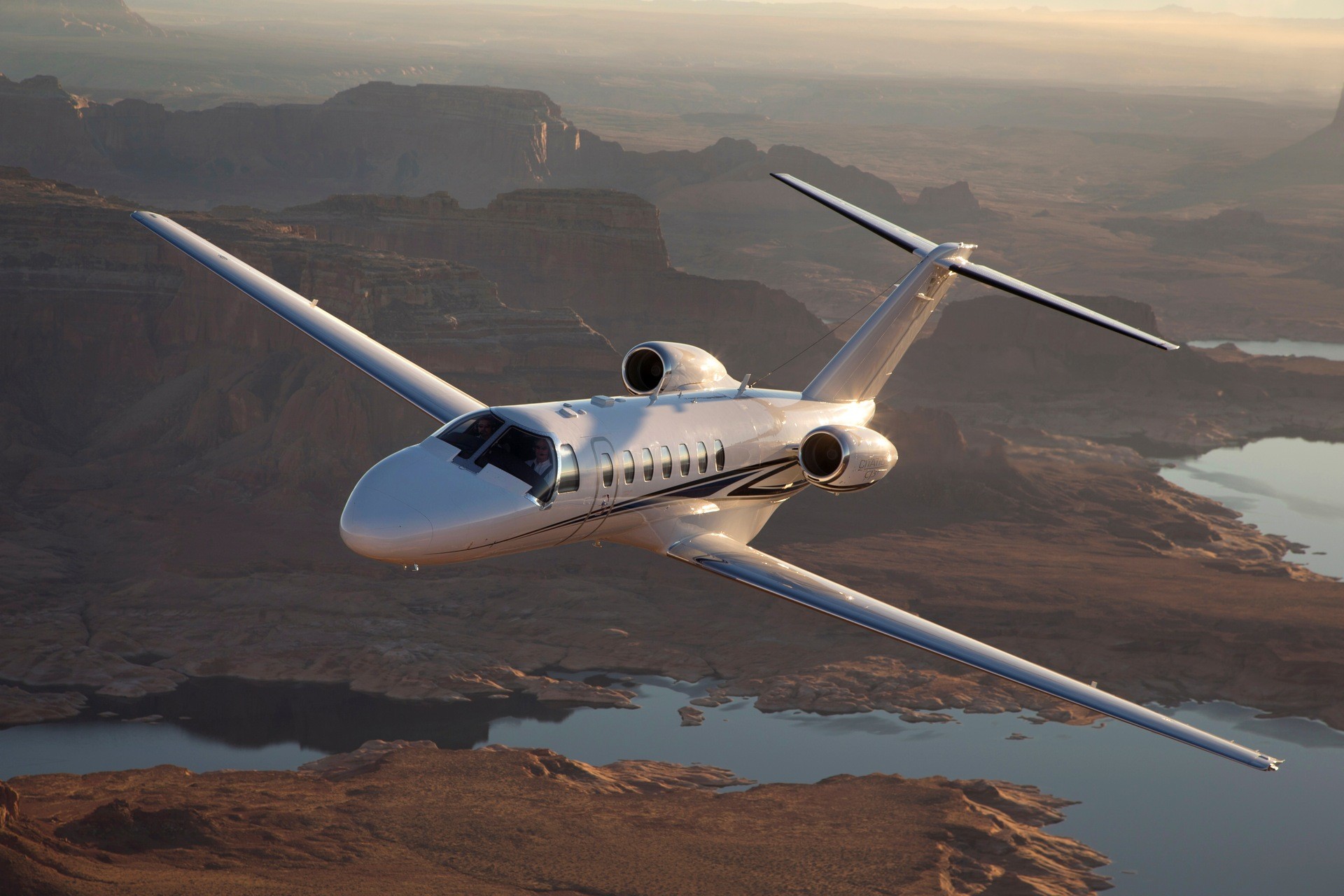 Cessna Citation CJ3+ Charter Flights
At the National Business Aviation Association convention in September 2002, Cessna introduced Citation CJ3 (Model 525B), a member of the light business jet Citation family that is manufactured by the Cessna Aircraft Company in Wichita, Kansas. The FAA approved Citation CJ3+ in April 2014, and it boasts cutting-edge avionics.
Superior, unmatched reliability is what the charter Cessna Citation CJ3+ provides, and it does it without compromising productivity or passenger comfort. Because of its optimal range, speed, and operating costs, it is able to perform impressively in high-altitude and high-temperature airports while requiring less frequent servicing.
Cessna Citation CJ3+ Charter Cost
Chartering a Citation CJ3+ private jet starts at $3,200 per hour. The hourly charter rates depend on several factors, the most important of which are the trip's distance and flight time.
Contact our agents to learn more about Citation CJ3+ charter rates and availability, or complete the flight request form below.
Charter a Citation CJ3+ for Private Flights
Cessna Citation CJ3+ Overview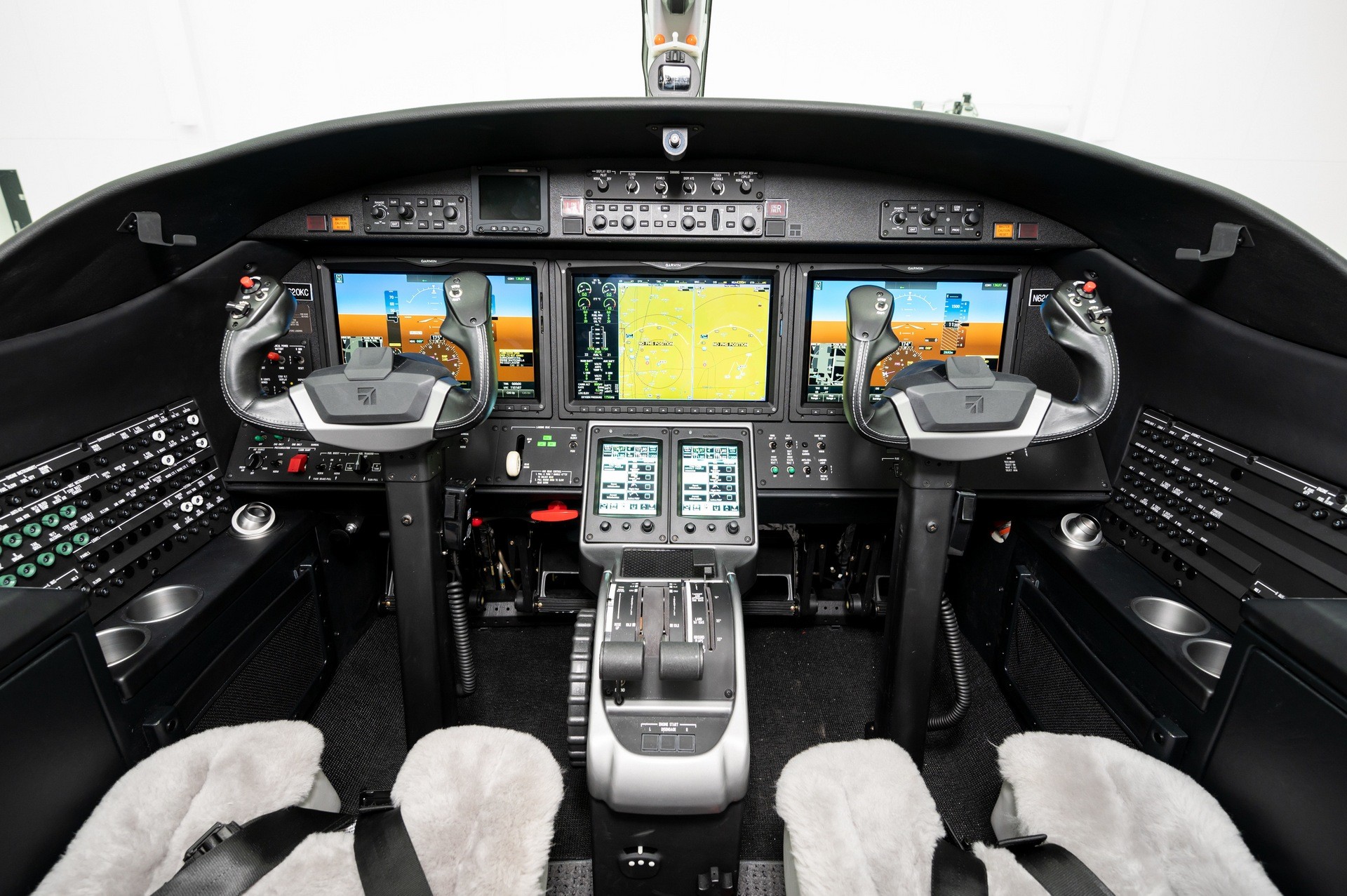 Cessna Citation CJ3+ aircraft have been manufactured since 2004. Along with the CJ3, the CJ3+ is one of two Model 525B variants belonging to the Citation family. Citation CJ3+ jet is an improved variant of the CJ3. Many believe these aircraft to be excellent business jets.
With the improved Intrinsic cockpit power of the Garmin G3000, flying this single-pilot-certified aircraft is a pleasure. The wing's design blends traditional construction with a detailed computer-generated profile that provides continuous airflow throughout most of its surface, resulting in more lift with less drag. A charter Cessna Citation CJ3+ will guarantee an excellent trip.
Cessna Citation CJ3+ Interior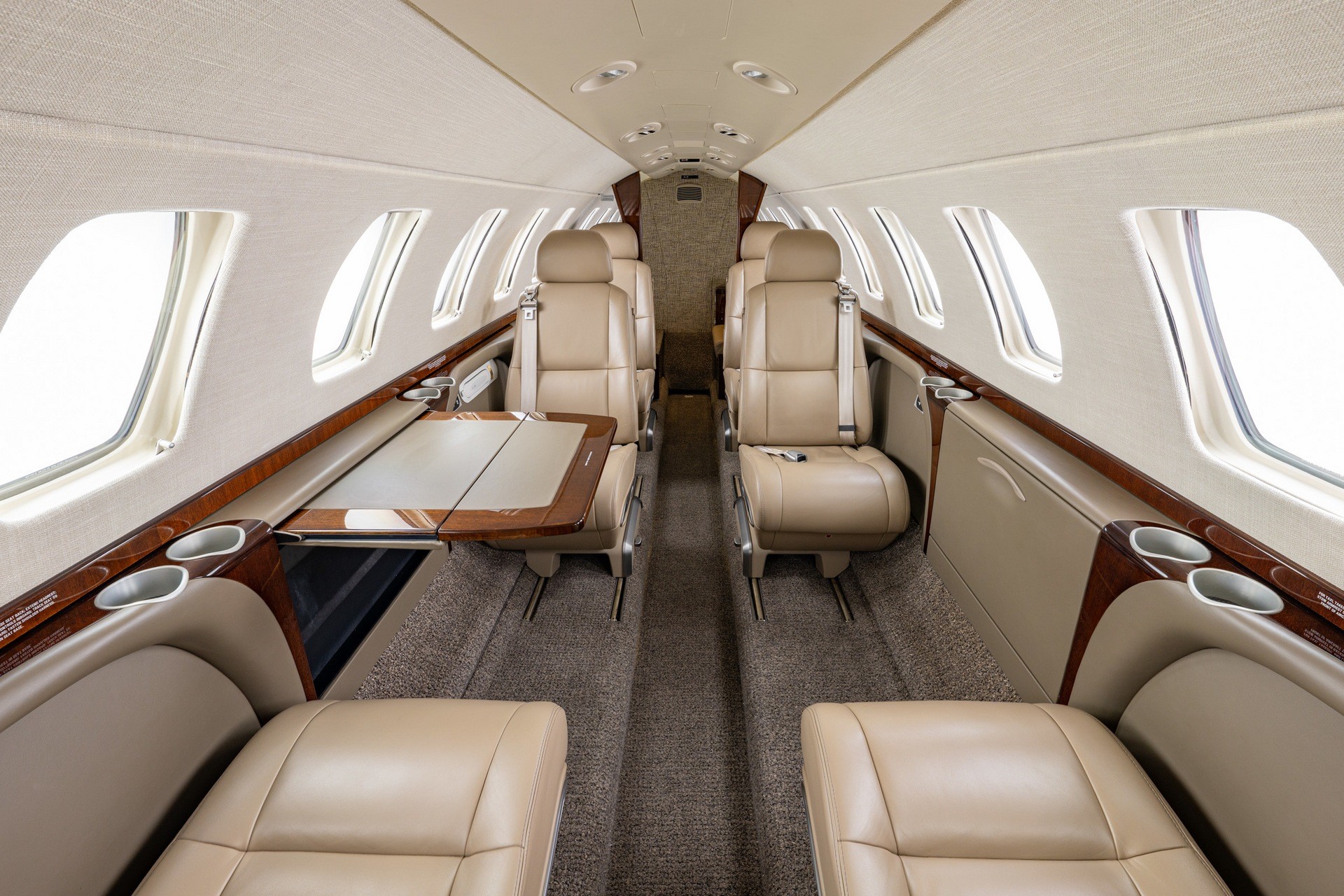 The interior of the charter Cessna Citation CJ3+ has been redesigned, featuring new armrests, lovely carpet, soft LED lighting, and a comfortably pressurized cabin, resulting in an outstanding flying experience. The cabin has been completely rebuilt with seating from the Citation M2, providing passengers with extra articulating capabilities and a more contemporary design. The lavatory is now completely enclosed, affording passengers complete privacy, and may double as a certified seating area during all flight phases.
In-flight wireless internet, satellite phones, Cessna's proprietary Clarity cabin entertainment system, and Airshow in-flight information display are among the new cabin options.
Cessna Citation CJ3+ General Information
| | |
| --- | --- |
| Classification | Light Jet |
| Seats | 9 |
| Cruise Speed | 416 ktas |
| Range | 2040 nm |
| Interior Height | 57 in |
| Interior Width | 58 in |
| Interior Length | 15 ft 8 in |
| Hourly Rate | around $3,200 |
When you choose Monarch Air Group to charter a Cessna Citation CJ3+, you will enjoy all amenities you need and comfort. As you arrange your journey, we will assist you in selecting your departure and arrival airports and flight crew. In addition to route planning, we will offer various in-flight and post-flight services. Contact us if you wish to reserve a Cessna Citation CJ3+ private aircraft.
FAQs: Cessna Citation CJ3+, Private Jet for Charter
What Type of Private Jet is Cessna Citation CJ3+?
Cessna Citation CJ3+ belongs to the light jet classification.
When Should I Choose the Cessna Citation CJ3+, Charter Flight?
Charter a Citation CJ3+ with a range of 3,778 kilometers allows nonstop flights from Sao Paulo to Manaus or Santiago and from Manaus or Nicaragua. Citation CJ3+ can access airports that are unavailable to larger planes because of its short takeoff distance of 969 meters. With a climb time of only 27 minutes to 13,716 meters, the aircraft easily reaches its cruising altitude over heavy air traffic.
What Runway Length Does the Cessna Citation CJ3+ Need?
The Cessna Citation CJ3+ charter needs a runway of 3,180 ft to take off and 2,770 ft to land.
How Far in Advance Can I Charter the Cessna Citation CJ3+?
About six hours, you can arrange a private flight in a Cessna Citation CJ3+. If you'd like your Cessna Citation CJ3+ charter to be fully customized to your requirements, please get in touch with us as soon as possible after making your reservation.