Monarch Air Group provides Citation CJ2 private jet for charter flights to any airport. Our aviation consultants are always ready to advise you on private jet charters and other business aviation services.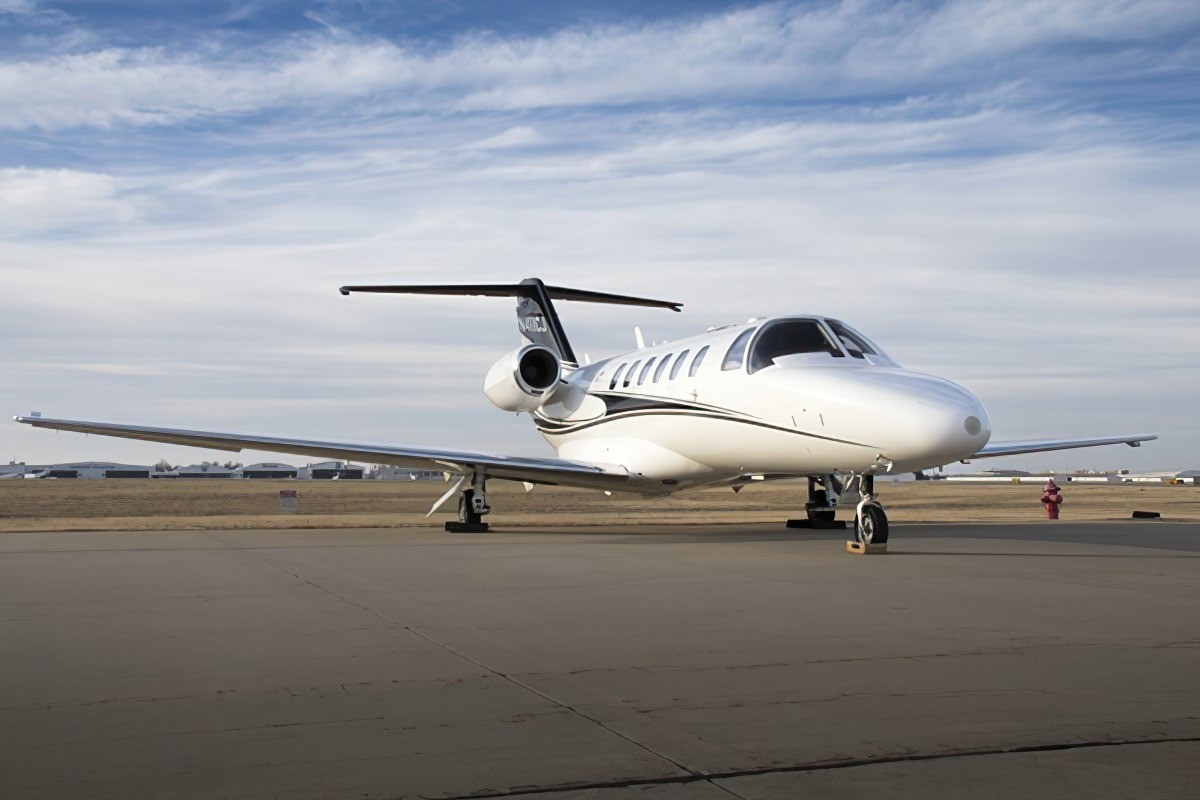 Citation CJ2 Charter Flight
Citation CJ2 is a better version of Cessna's well-liked CJ1, a private jet recognized for its affordable operating costs and excellent performance. With an extra 31 inches of cabin room, the newer Citation Jet can transport six passengers instead of five, and its improved engines can now cruise at 460 mph, up from 437 mph, and have a bigger payload capacity. It also has faster speeds and uses less fuel.
Citation CJ2 Charter Cost
Chartering a Citation CJ2 private jet starts at around $3,000 — $4,000 an hour. The hourly charter rates depend on several factors, the most important of which are the trip's distance and flight time.
Contact our agents to learn more about Citation CJ2 charter rates and availability, or complete the flight request form below.
Charter an Citation CJ2 for Private Flights:
Citation CJ2 Overview
The updated Citation Jet has a longer range, higher payload capacity, more cabin room, faster speeds, and lower fuel consumption. The extra 31 inches of cabin space expand passenger capacity from 5 to 6, and upgraded engines now travel at 460 miles per hour, up from 437 mph. New Williams FJ44-3A-24 turbofans with FADEC control were installed on charter Citation CJ2 in 2006, with improved avionics and greater performance.
Citation CJ2 Interior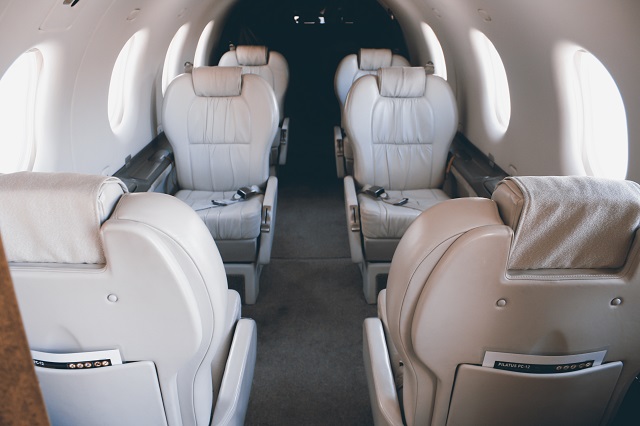 When chartering Citation CJ2, interior configuration varies depending on the aircraft, but it normally seats 6 to 9 passengers. The cabin is noted for its elegance while being efficient and comfortable and offers a pleasant experience. Its 248 cubic foot interior can easily accommodate up to six passengers, with seats commonly arranged in a club configuration with two forward-facing seats.
There are three luggage compartments with a combined carrying capacity of 1,100 pounds, plus a smaller luggage area within the aircraft allows for quick and simple access mid-flight. Additionally, CJ2 has a lower center aisle, raising the cabin's height to 4'9″.
Citation CJ2 General Information
| | |
| --- | --- |
| Classification | Light Jet |
| Seats | 6 |
| Cruise Speed | 418 KTAS |
| Range | 1613 nm |
| Interior Height | 4.75 ft |
| Interior Width | 4.82 ft |
| Interior Length | 13.75 ft |
| Luggage Capacity | 65 cubic feet |
| Hourly Rate | around $3,000 — $4,000 |
When you plan to charter a Citation CJ2, Monarch Air Group will provide you with all of the comforts you might need throughout your trip. We will also help you choose the airports for your departure and arrival, as well as the flight crew. In addition to route planning, we will offer a variety of in-flight and post-flight services. Please contact us if you want to rent a Citation CJ2 private jet.
FAQs: Citation CJ2 Private Jet for Charter
What Type of Private Jet is Citation CJ2?
Citation CJ2 belongs to the light jet category.
When Should I Choose the Citation CJ2 Charter Flight?
Charter Citation CJ2 delivers far more range and a quicker cruise speed than the original Citation Jet while maintaining the same low operating costs. San Francisco to Nashville and Los Angeles to Houston are two examples of potential nonstop routes.
What Runway Length Does the Citation CJ2 Need?
Citation CJ2 requires a runway length of 3363 ft for takeoff and 2982 ft for landing.
How Far in Advance Can I Charter the Citation CJ2?
Six hours are needed to organize a private Citation CJ2 flight. If you want to customize every aspect of your Citation CJ2 charter after booking it, get in contact with us right away.