Debuted in 2015 at EBACE in Geneva and produced by the Canadian Bombardier Aerospace the Challenger 650 is the latest heavy business jet in the Challenger 600 series.
Charter a Challenger 650 private jet: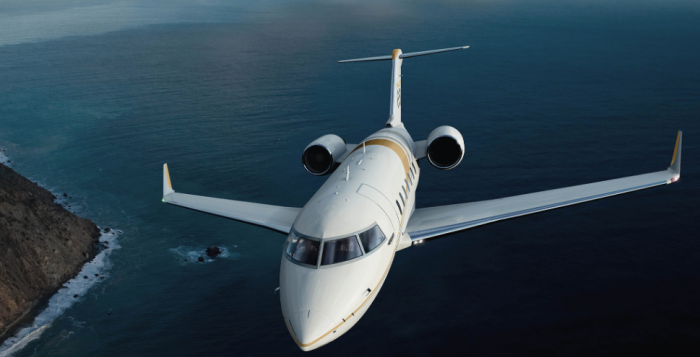 Headquartered in Dorval, Quebec, Canada Bombardier Aerospace has earned the title of the third largest aircraft manufacturer after Boeing and Airbus, having delivered more than 2,450 commercial aircraft and over 3,400 business aircraft worldwide.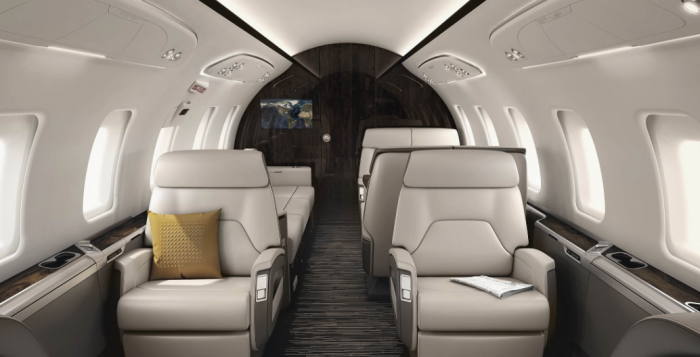 Passenger Capacity: 10 (standard configuration)
Max Range: 4,000 NM
Max Operational Speed: 488 ktas
Cabin Height: 6 ft
Cabin Width: 6 ft 11 in
Cabin Length: 25 ft 7in
Baggage Capacity: 115 cu ft
The Challenger 650 has a range of 4,000NM and can fly at a maximum speed of 488 ktas. In other words it can fly non-stop from London to New York or Sao Paulo to Miami. The 650 requires a minimum take-off distance of 5,640 ft and landing distance of 2775 ft. Its has a maximum operating altitude of 41,000 ft.
The most popular configuration is the executive floor plan that come standard with a ten-passenger seating capacity as well as an extended passenger compartment. It features four-seat divan in the forward compartment and two facing club seats in the rear compartment.
The Challenger 650 now come equipped with the next-generation cabin management system or CMS, designed by Lufthansa Technik. It provides passengers nearly an office-like control, productivity and even entertainment capability.
For charter rates and availability of the Bombardier Challenger 650, please submit the below flight request form, or call our agents 24/7 at 1-877-281-3051