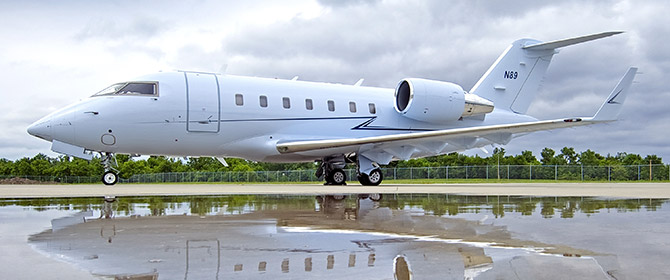 Charter a Challenger 605 private jet:
Bombardier's Challenger series, perhaps its most successful line, has only become better with experience. The Challenger 605 is the fifth evolution of the Challenger 600 series and considered by many its best yet.
With just over 260 units delivered, the Bombardier Challenger 605 picks up where the successful Challenger 604 model left off. It maintains every praised feature of its predecessor while adding more freedom, innovation, and performance capabilities.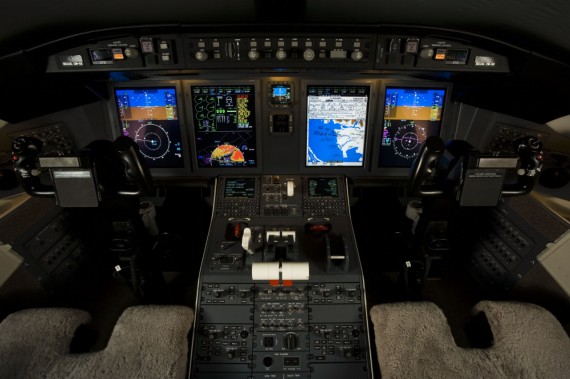 An impressive intercontinental business jet with outstanding mission flexibility, the Challenger 605 provides the widest cabin in its category, enhancing personal productivity and performance. Bombardier continues to use its general design while incorporating up-to-date technology and improvements on well-received components.
In a combination of club, divan, and individual seating, the Challenger 605 typically carries up to 12 passengers. Cabin measurements are 6.2 feet tall, over 8.2 feet wide, and 28.3 feet long, which makes it perfect for long-duration flights. However, it has been completely restyled to reflect customers' every desire. Compared to earlier Challenger 604 aircraft, the Challenger 605 has been upgraded with longer cabin windows which display considerably larger window reveals that make for an ideal viewing pleasure. It has an improved Ethernet based cabin management system, larger video monitors, sturdier worktables, more LED cabin lighting, more-space-efficient interior wall panels that increase usable headroom and width for passengers, a redesigned and upgraded galley for better ergonomics and more storage space, a more comfortable lavatory, and new acoustical insulation which reduces interior noise. Overall, the Challenger 605's cabin offers more in every respect.
Passenger Capacity: up to 12 passengers, 5 sleeping positions
Cabin Length: 28.3ft | 8.61m
Cabin Height: 6.2ft | 1.87m
Cabin Width: 8.2ft | 2.49m
Baggage Capacity: 114.00ft3 | 3.25m3 | 408kg (max)
The Challenger 605 also performs well due in large part to its two General Electric CF34-3B engines, producing 8,729 lbs of thrust apiece. Its maximum speeds can reach 541mph | 870km/h and its maximum range can extend to 3,995nm | 7,400km with flying hours up to 8:00. It can travel over 4,000 nautical miles at a Mach .80 maximum and its maximum takeoff weight (MTOW) is 48,200 lbs. It needs a runway of 5,840 feet (1,780m) to take off and 2,775 feet (846m) to land. Thanks to its design modifications, it also provides better weight distribution and fuel economy. On top of that, it is an aircraft designed for fast in-and-out removal for maintenance.
Challenger 605 Interior: