Monarch Air Group provides the Challenger 605 jet for private flights to any airport. Our aviation consultants are always ready to advise you on private jet charters and other business aviation services.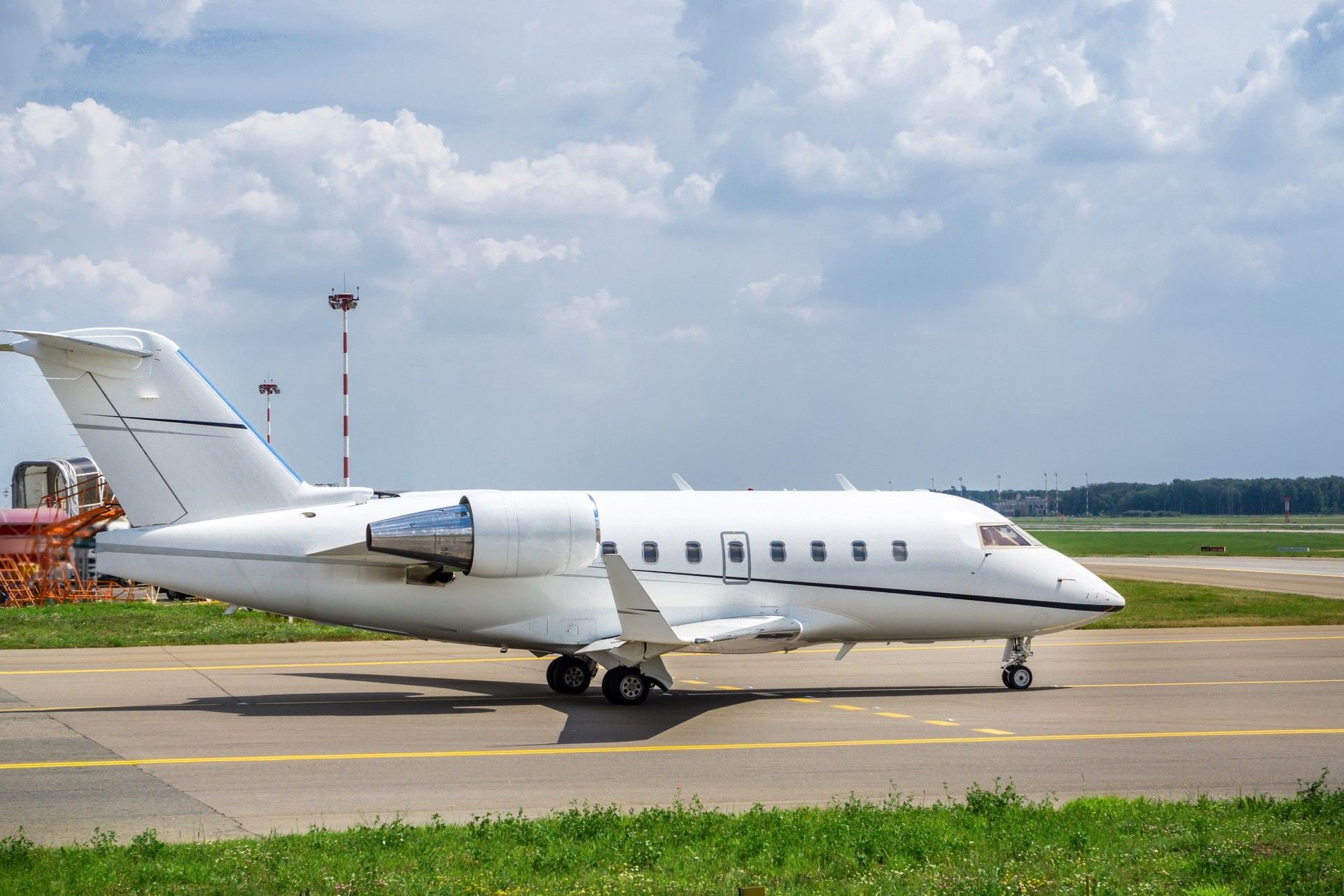 Challenger 605 Charter Flight
The Challenger lineup, one of Bombardier's most successful, has only improved with age. As the fifth generation of the Challenger 600 series, the 605 is widely regarded as the most successful model so far.
Bombardier Challenger 605 private jet, which has delivered slightly over 260 units to date, is a continuation of the popular Challenger 604. Every renowned aspect of its forerunner is still there, and it even offers more flexibility, innovation, and performance.
Challenger 605 Charter Cost
Chartering a Challenger 605 private jet starts at $8,000 per hour. The hourly charter rates depend on several factors, the most important of which are the trip's distance and flight time.
Contact our agents to learn more about Challenger 605 charter rates and availability, or complete the flight request form below.
Charter a Challenger 605 for Private Flights
Challenger 605 Overview
Bombardier upgraded from the Pro Line 4 to Rockwell Collins Pro Line 21 Integrated Avionics System. The company expects this will significantly enhance pilot productivity and performance. The cockpit has been modernized with fewer control panels and a larger display to help the pilot operate the plane more efficiently.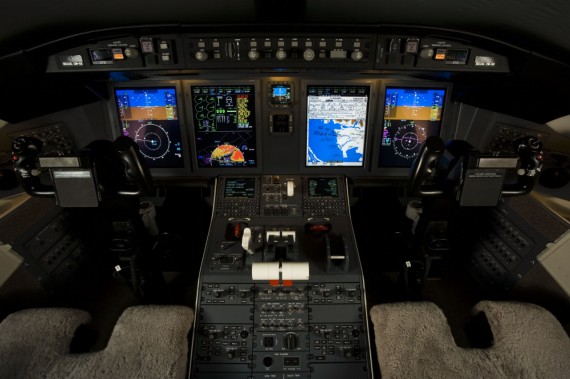 The Challenger 605 private jet has two powerful General Electric CF34-3B engines, making it capable of almost any mission. Due to its superior weight distribution and increased fuel efficiency, the 605 has a significantly higher payload than its predecessor (by 200 pounds). The ease and simplicity of the 605's maintenance procedures contribute to its overall low operating cost, which benefits the company's owners, employees, and customers. Charter 605 successfully blends progressive ideas with a commitment to its original design.
Challenger 605 Interior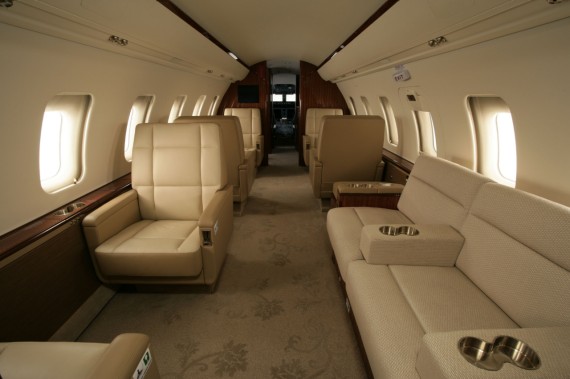 Challenger 605 private jet charter normally accommodates up to 12 guests in a mix of club, divan, and individual seating. The cabin is ideal for prolonged flights at 6.2 feet in height, over 8.2 feet wide, and 28.3 feet long. To better serve clients, it has been totally redesigned. Challenger 605 has been updated with longer cabin windows compared to earlier Challenger 604 aircraft, which display noticeably wider window reveals and make for an optimal viewing experience.
It has a new acoustical insulation that lowers interior noise, a redesigned and upgraded galley for better ergonomics and more storage space, a wider and more sturdy worktable, larger video monitors, more LED cabin lighting, and more space-efficient interior wall panels that increase usable headroom and width for passengers.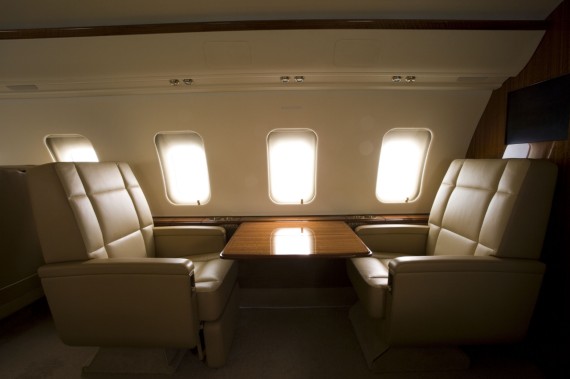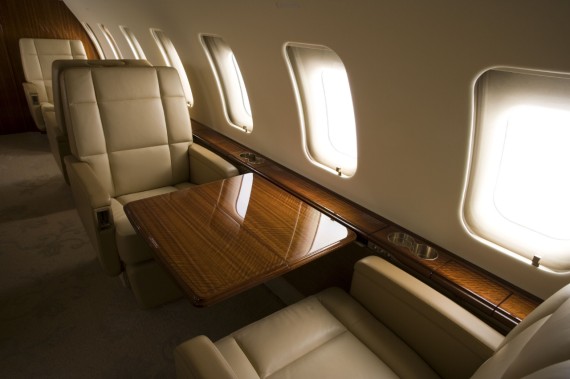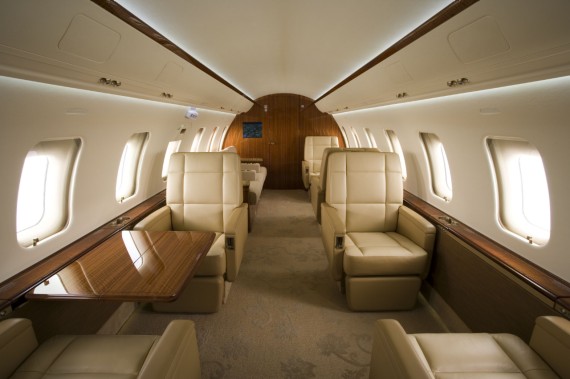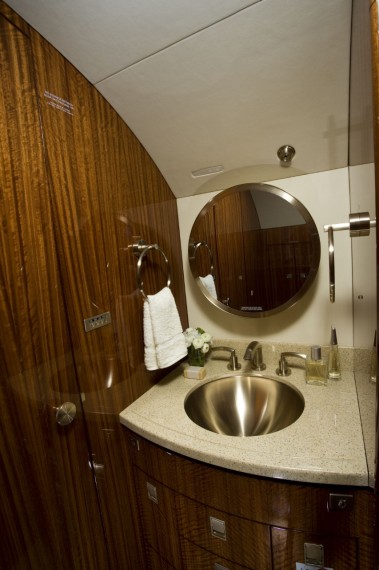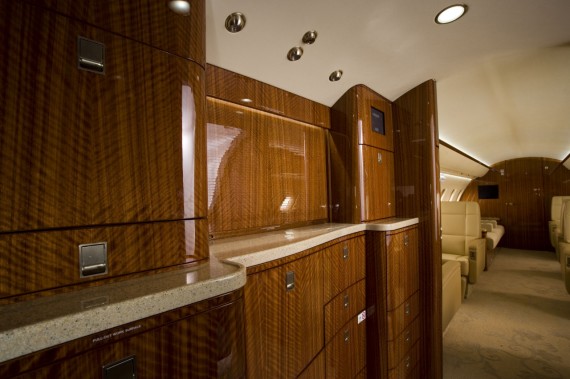 Challenger 605 Data
| | |
| --- | --- |
| Classification | Heavy Jet |
| Seats | Up to 12 |
| Cruise Speed | 488 KTAS |
| Range | 3879 nm |
| Interior Height | 6.08 ft |
| Interior Width | 8.18 ft |
| Interior Length | 28.4 ft |
| Hourly Rate | around $8,000 |
When you choose Monarch Air Group to charter a Challenger 605, you will have access to all necessary facilities and will travel in comfort. We will assist you in picking your departure and arrival airports, as well as your flight crew as you arrange your journey. We will provide a variety of in-flight and after-flight services in addition to route planning. Please contact us if you want to reserve a Challenger 605 private aircraft.
FAQs: Challenger 605 Private Jet for Charter
What Type of Private Jet is Challenger 605?
Challenger 605 belongs to the heavy jet category.
When Should I Choose the Challenger 605 Charter Flight?
A Challenger 605 charter is perfect for both leisure and business. With a range of 3879 nm, private jet flight via Challenger 605 includes traveling from New York to London, Berlin to Athens, or flying from coast to coast.
What Runway Length Does the Challenger 605 Need?
Challenger 605 charter needs a runway of 5840 ft to take off and 2779 ft to land.
How Far in Advance Can I Charter the Challenger 605?
A private Challenger 605 flight takes six hours to organize. If you wish your Challenger 605 charter to be completely customized to your needs, please contact us as soon as possible after confirming your reservation.