Monarch Air Group provides Challenger 600 private jet for charter flights to any airport worldwide. Our aviation consultants are always ready to advise you on private jet charters and other business aviation services.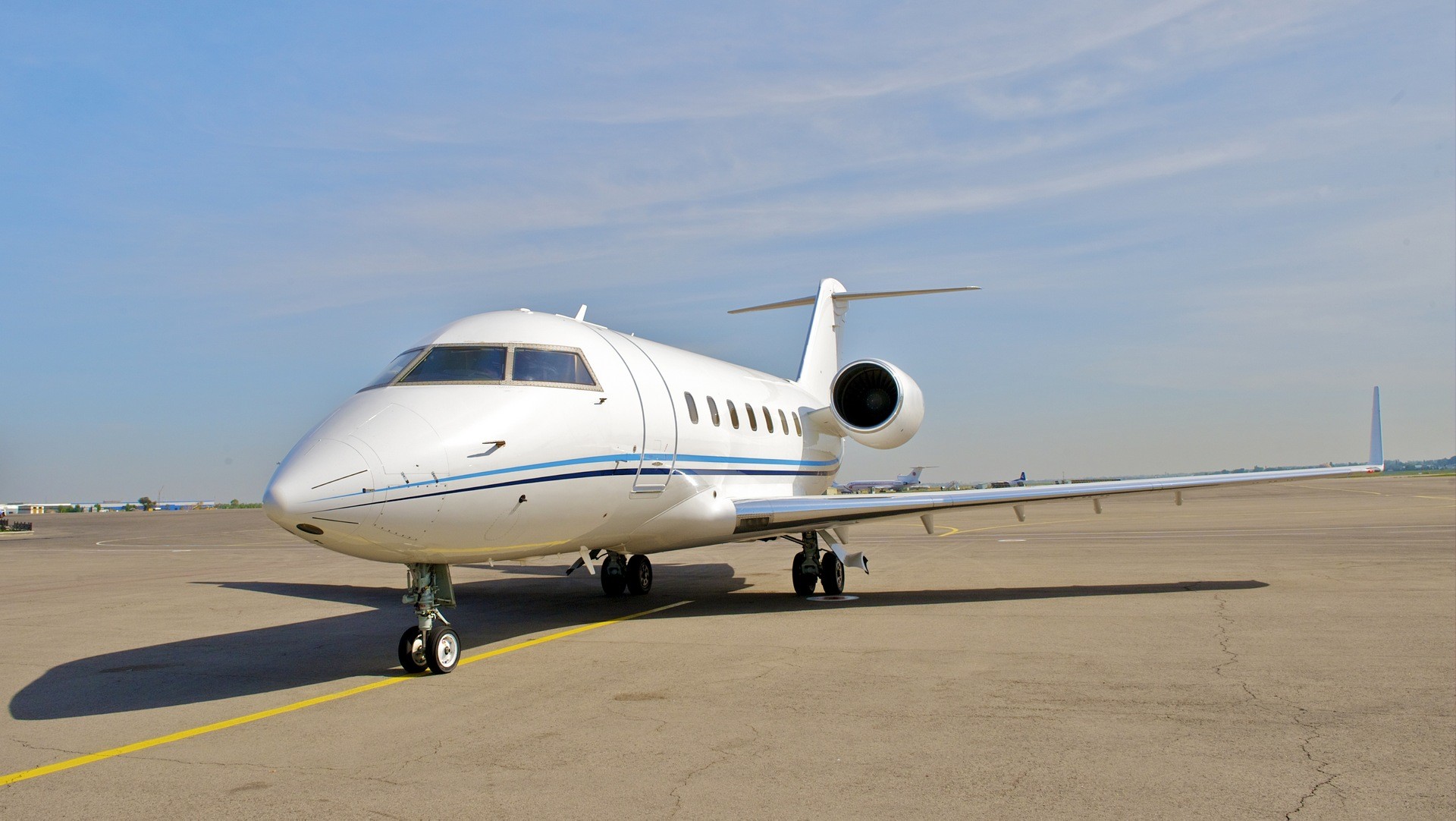 Challenger 600 Charter Flights
Bombardier Challenger 600 is a narrow-body, business-class aircraft with a modern design. It is a twin-engine aircraft manufactured by the renowned Canadian company Bombardier. The first flight of the Challenger 600 family occurred in 1978, and more than 800 aircraft have been produced to date. Due to its excellent technical features, Bombardier Challenger 600 private jet charter is quite popular in the commercial aviation market.
Challenger 600 Charter Cost
Chartering a Challenger 600 private jet will cost from $6,000 – $10,000 per hour. The price to rent a private aircraft is determined individually and is based on a number of factors, including the complexity and distance of the trip.
Call our representatives or fill out the flight request form below to learn more about Bombardier Challenger 600 charter rates and availability.
Charter a Challenger 600 for Private Flights:
Challenger 600 Overview
Challenger 600 private jet charter is fitted with two Lycoming ALF 502-L-2C fanjet engines with a takeoff thrust rating of 7,500 pounds per engine. The aircraft's utmost certified service ceiling is 39,000 feet, at which altitude its top airspeed is 458 knots. Challenger 600 is a noteworthy private jet that has been praised for its exceptional quality, often being compared to a commercial airliner. This spacious, wide-body aircraft boasts numerous amenities, including a comfortable, smooth ride thanks to its trailing-link main landing gear, a full lavatory, and a generously sized cabin. Additionally, Challenger 600 is one of the pioneers of business class jets featuring a supercritical wing airfoil design, which not only ensures a smoother ride at high speeds approaching mach, but also minimizes cabin noise and vibration.
Challenger 600 Interior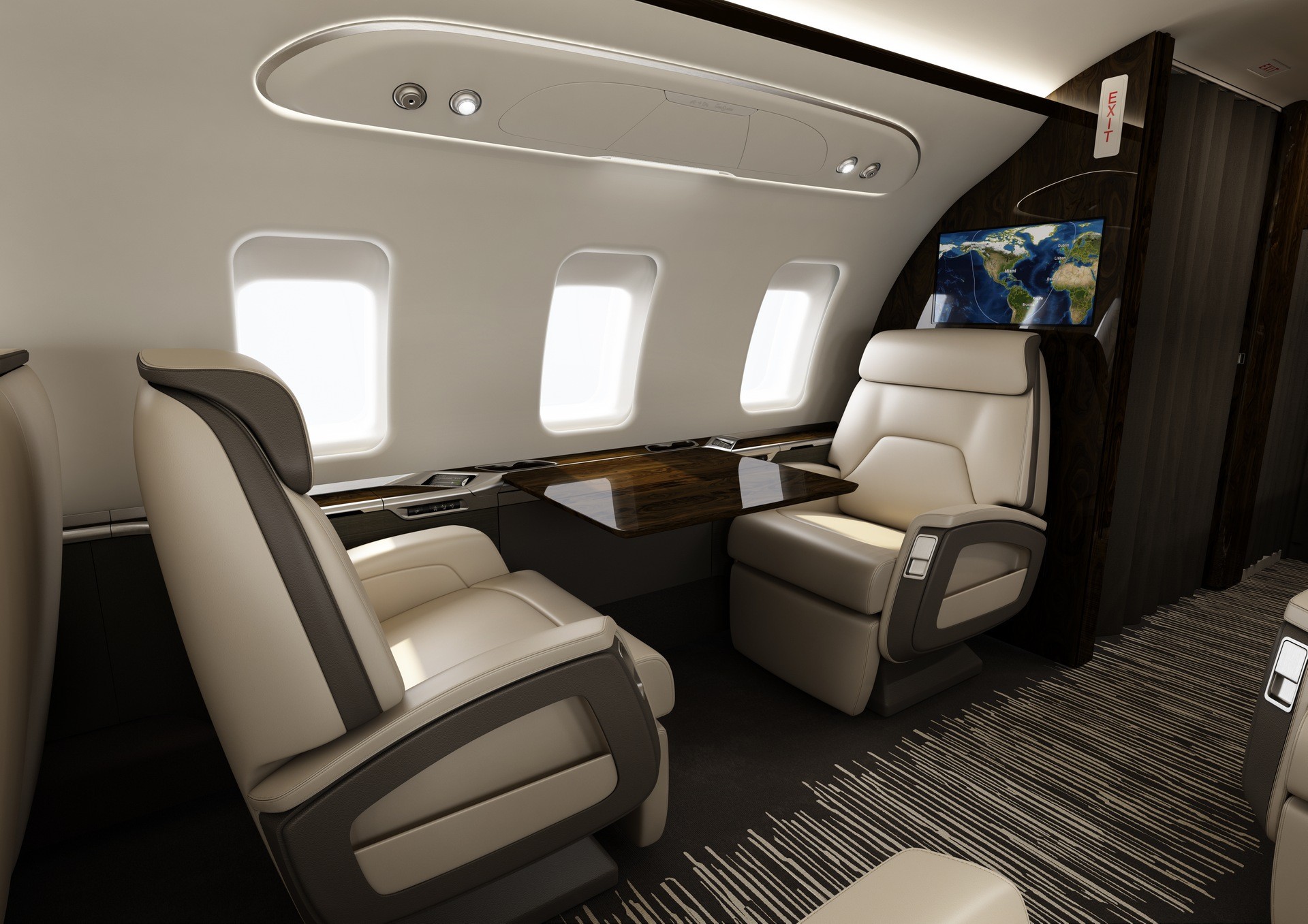 Bombardier Challenger 600 private jet charter offers a roomy passenger cabin with ample headroom to move around comfortably. One notable visual feature that sets this model apart from others is the unique flaps located below the wings when the fairings are lowered. Challenger 600 offers a variety of seating arrangements, typically accommodating nine to twelve passengers but capable of comfortably transporting up to nineteen. Additionally, with 115 cubic feet of internal storage space, passengers can easily stow their carry-on items. The cabin boasts twelve windows, offering both stunning views and ample natural light for the comfort of those onboard.
Challenger 600 General Information
| | |
| --- | --- |
| Classification | Heavy Jet |
| Seats | 12 |
| Cruise Speed | 459 KTAS |
| Range | 2800 nm |
| Luggage Capacity | 115 ft³ |
| Interior Height | 6.1 ft |
| Interior Width | 8.18 ft |
| Interior Length | 28.25 ft |
Monarch Air Group is a private jet charter services provider catering to individuals, corporations, and governments with on-demand aircraft charter services. Their extensive range of charter aircraft includes turboprops, light jets, medium jets, and heavy jets, all of which come with various on-board and off-board amenities. Bombardier Challenger 600 private aircraft charter service offered by Monarch Air Group emphasizes safety, luxury, and flexibility.
FAQs: Challenger 600 Private Jet for Charter
What Type of Private Jet is Bombardier Challenger 600?
Bombardier Challenger 600 is a heavy jet. A heavy jet is a private jet that is larger and has a greater range than other types of private jets, such as light or mid-size jets. Heavy jets are frequently used for long-distance flights and usually accommodate 10 to 19 passengers. They have large cabins with high ceilings and luxurious facilities like full lavatories, galleys, and entertainment systems.
When Should I Choose the Bombardier Challenger 600 Charter Flight?
When you need a quick and comfortable trip, consider chartering a Bombardier Challenger 600. Bombardier Challenger 600 has a range of 2800 nautical miles, allowing for nonstop trips from Seattle to Honolulu and San Antonio to Bogota.
What Runway Length Does the Bombardier Challenger 600 Need?
For takeoff, an optimal runway length for a Bombardier Challenger 600 private jet charter is 5700 ft and for landing – 2538 ft.
How Far in Advance Can I Charter the Bombardier Challenger 600 Need?
To reserve a private Bombardier Challenger 600 aircraft, please make your request at least six hours in advance. Once your reservation is confirmed, please contact us promptly so that we can cater to your specific requirements.