Feast your eyes on Bombardier's Challenger 350. This Super Midsize business jet boasts the cabin size of a Heavy jet while maintaining the efficiency of a Midsize jet.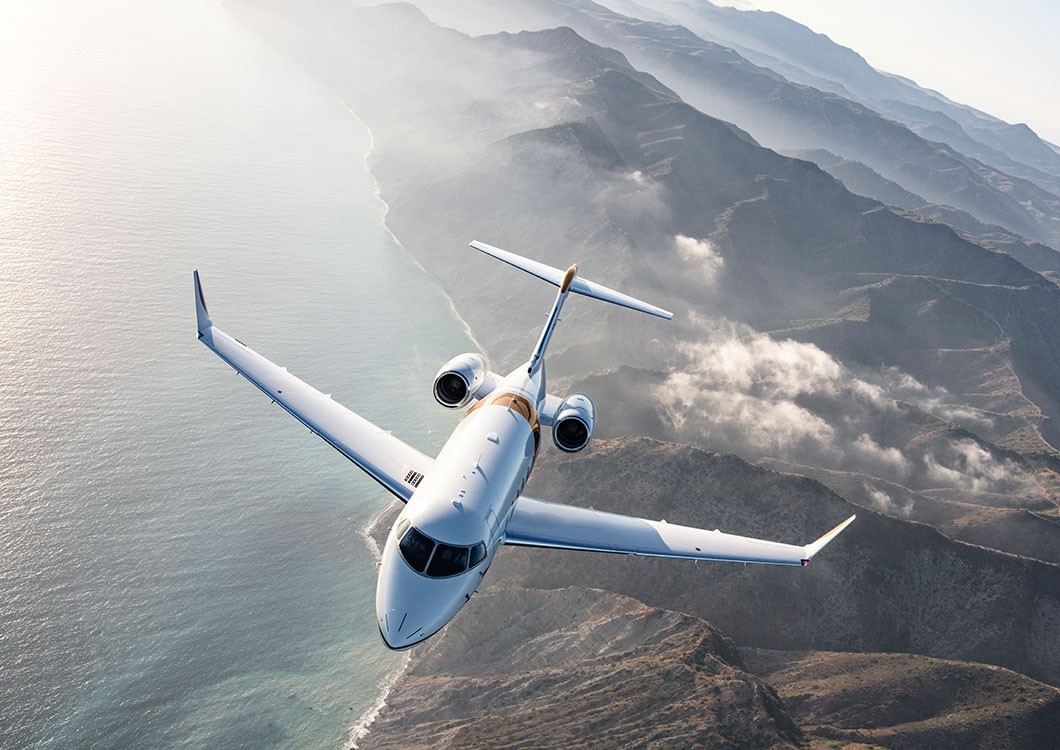 The cabin measures 28.6 feet long by 7.2 feet wide by 6.2 feet tall giving it a total cabin volume of 930 cubic feet making it comfortable for 8 passengers, with the maximum configuration seating 16. It has the widest purpose-built cabin in its class.
Charter a Challenger 350 private jet:
With its flat-floor design, beautifully hand-sculpted seats, effortless access to the baggage compartment at all times during your flight, and signature metal trim, it is easy to see why this aircraft is receiving such high praise. From short approaches to non-stop flights throughout the US as well as to Hawaii and Europe, this jet has you covered. Boasting larger windows, unprecedented control over cabin comforts, it's easy to see why more and more passengers are choosing the 350.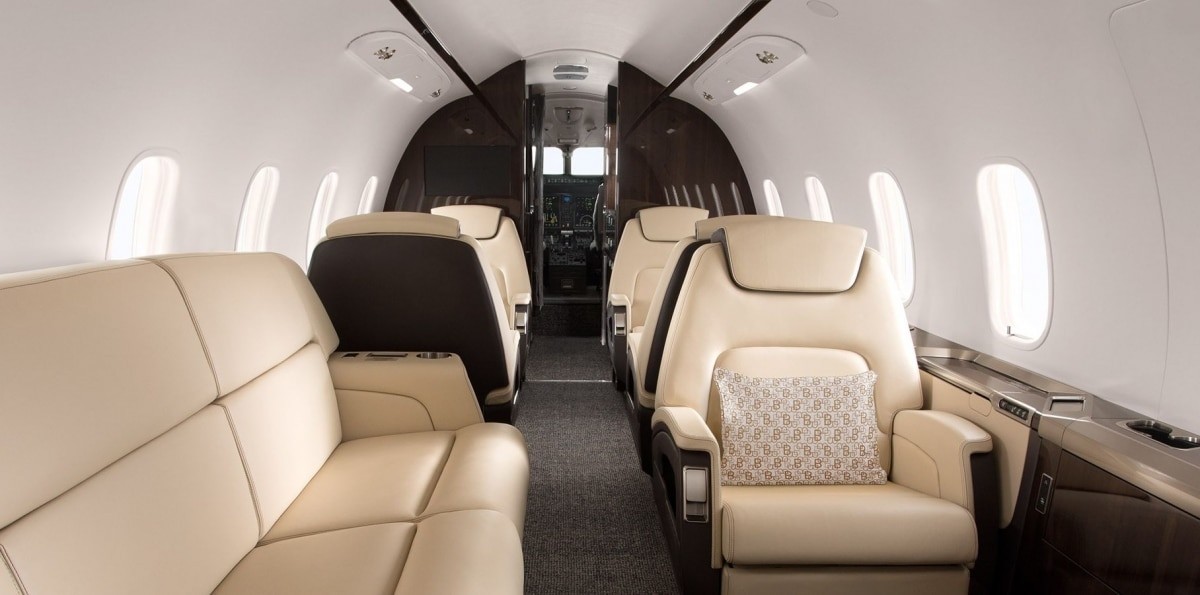 Bombardier started service of the Challenger 300 series in 2004. The Challenger 350 began deliveries in 2014 and is powered by two impressive Honeywell HTF7000 turbofan engines, each boasting a max thrust of 7,323 lbs. It's max speed tops out at 541 mph (Mach 0.83) and has a cruising speed of 528 mph. Another fantastic upgrade from its predecessor is the avionics systems!
The updated avionics outfitted on the Challenger 350 is among the top in its class, sporting the Rockwell Collin Pro Line 21 Advanced system. Features include synthetic vision (3D view of the landscape), dual inertial reference system, a completely paperless cockpit, and MultiScan weather radar. With all of these incredible features, this aircraft is ready to sweep you off your feet and to your next destination.
Challenger 350 Dimensions
Height: 6 ft.
Width: 7 ft. 2 in.
Length: 25 ft. 2 in.
Fuel Burn: 300 gph
Max Range: 3200 NM
Max Speed: 541 (Mach 0.83)
Baggage Volume: 106 cubic feet
For Challenger 350 charter rates and availability, please submit the flight request form or call our agents at 1-877-281-3051 for 24/7 support.