Monarch Air Group provides Challenger 300 business jet for private flights to any airport worldwide. Our aviation consultants are always ready to advise you on private jet charters and other business aviation services.

Challenger 300 Charter Flights
The Bombardier Challenger 300 has earned a reputation for its dependability and capacity for long-distance flights. Challenger 300 is the most flexible, spacious, and reliable plane for business travel. Among its many features and benefits are a high cruising speed, low fuel consumption, a spacious and stylish interior, climate control, a system to reduce vibrations, satellite communication, and much more. These qualities make the charter on Challenger 300 an excellent option for customers needing short or long private jet travel.
Challenger 300 Charter Cost
Chartering a Challenger 300 private jet starts at $6,800 per hour. The price to rent a private aircraft is determined individually and is based on a number of factors, including the complexity and distance of the trip.
Call our representatives or fill out the flight request form below to learn more about Challenger 300 charter rates.
Charter a Challenger 300 for Private Flights:
Challenger 300 Overview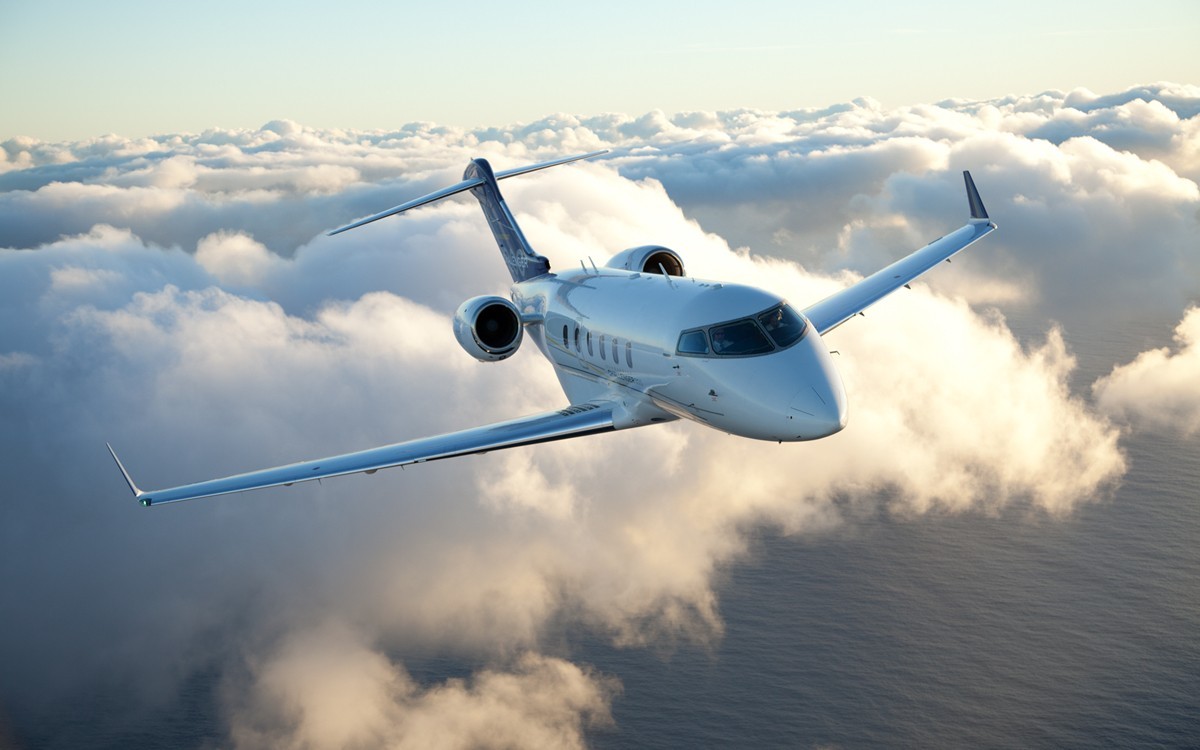 Bombardier's Challenger 300 is known for its reliability and ability to make very long-range flights. The Challenger 300 holds five over-water and transcontinental U.S. records and has optimal room for in-flight conferences and productivity.
The Challenger is a high performer that carries on the Bombardier tradition. Not only can this jet reach record distances for its class, but it also features low fuel burn. With these features, the Challenger 300 is an excellent choice for those who keep a close eye on the bottom line and need a long-range aircraft.
The cabin measures in length 16.5, in height 6.1 feet, and width 7.2 feet. It typically seats up to 8 and is well-furnished with amenities. The full galley is equipped with an abundance of storage space and can provide refreshments for passengers as well as the crew.
Challenger 300 Interior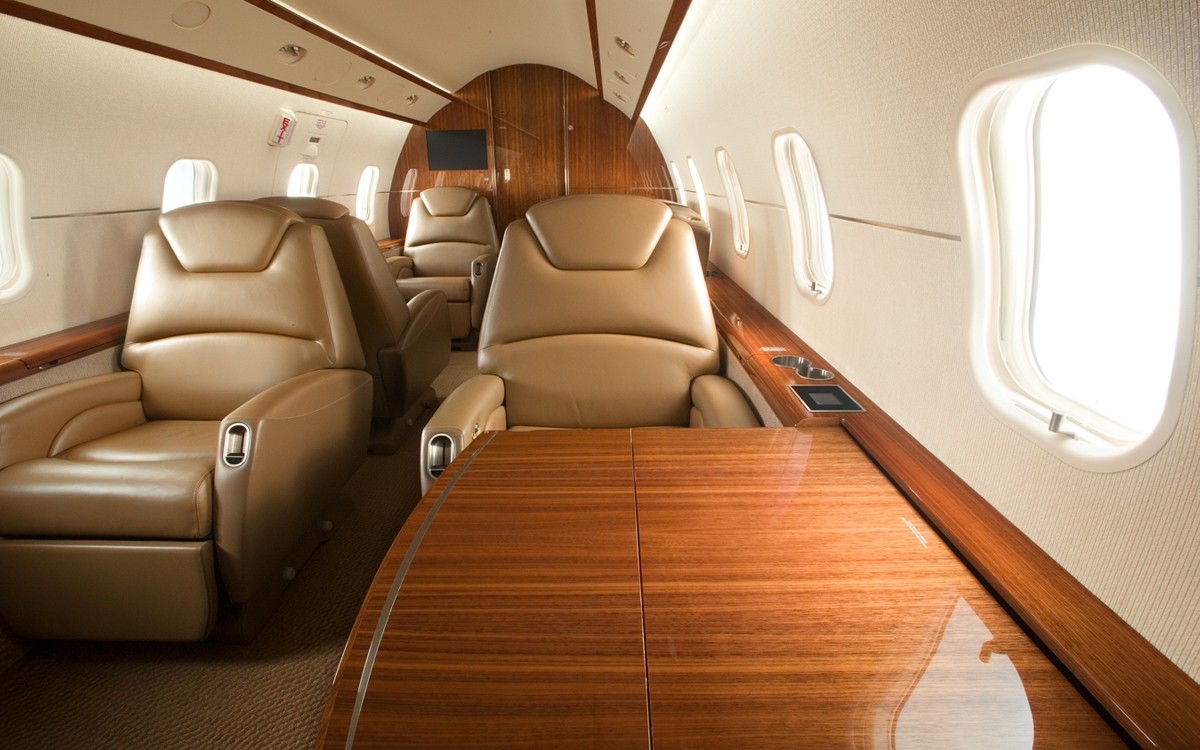 The Challenger 300's cabin also features a touchscreen entertainment system that is located at the seat of each passenger. All of the passengers' seats are fully adjustable and equipped with AC power plugs. The air conditioning system can be controlled separately both by the pilot and passengers for the utmost comfort. The 106 cubic feet of luggage provides 750 pounds of luggage and is accessible through the full private lavatory at the rear of the plane.
Challenger 300 General Information
| | |
| --- | --- |
| Classification | Super Midsize Jet |
| Seats | 8-10 |
| Cruise Speed | 541 mph |
| Range | 3,450 nm |
| Luggage Capacity | 106 cu ft |
| Interior Height | 6.2 ft |
| Interior Width | 7 ft 2 In |
When traveling privately on a Challenger 300 jet, Monarch Air Group provides the highest comfort and luxury available. For a private jet charter via the Challenger 300, get in touch with us any time of day or night. We will assist you in choosing the airport for the flight and the crew. We will also arrange the itinerary and provide a variety of in-flight and after-flight services.
FAQs: Challenger 300 Private Jet for Charter
What Type of Private Jets is Challenger 300?
The Challenger 300 is a super-midsize business private jet. It is known as the most maneuverable, roomy, and reliable business jet.
When Should I Choose the Challenger 300 Charter Flight?
If you need to get somewhere fast privately, with a lot of comfort and amenities, then the Challenger 300 charter flight is what you want. If you have a tight schedule and need to make sure you arrive at your destination in time, then the Challenger 300 is the way to go.
What Runway Lenght Does the Challenger 300 Need?
The Challenger 300 private jet needs 5000 ft of runway to take off.
How Far in Advance Can I Charter the Challenger 300?
A private flight on a Challenger 300 takes about 4 hours to arrange. Contact our experts as soon as possible after booking your flight so we can customize your Challenger 300 charter to your specific requirements.