The Cessna Grand Caravan EX is a unique turboprop aircraft. It has vast success in operation on local and regional flights and is used for particular tasks; the VIP saloon option is intended for corporate purposes.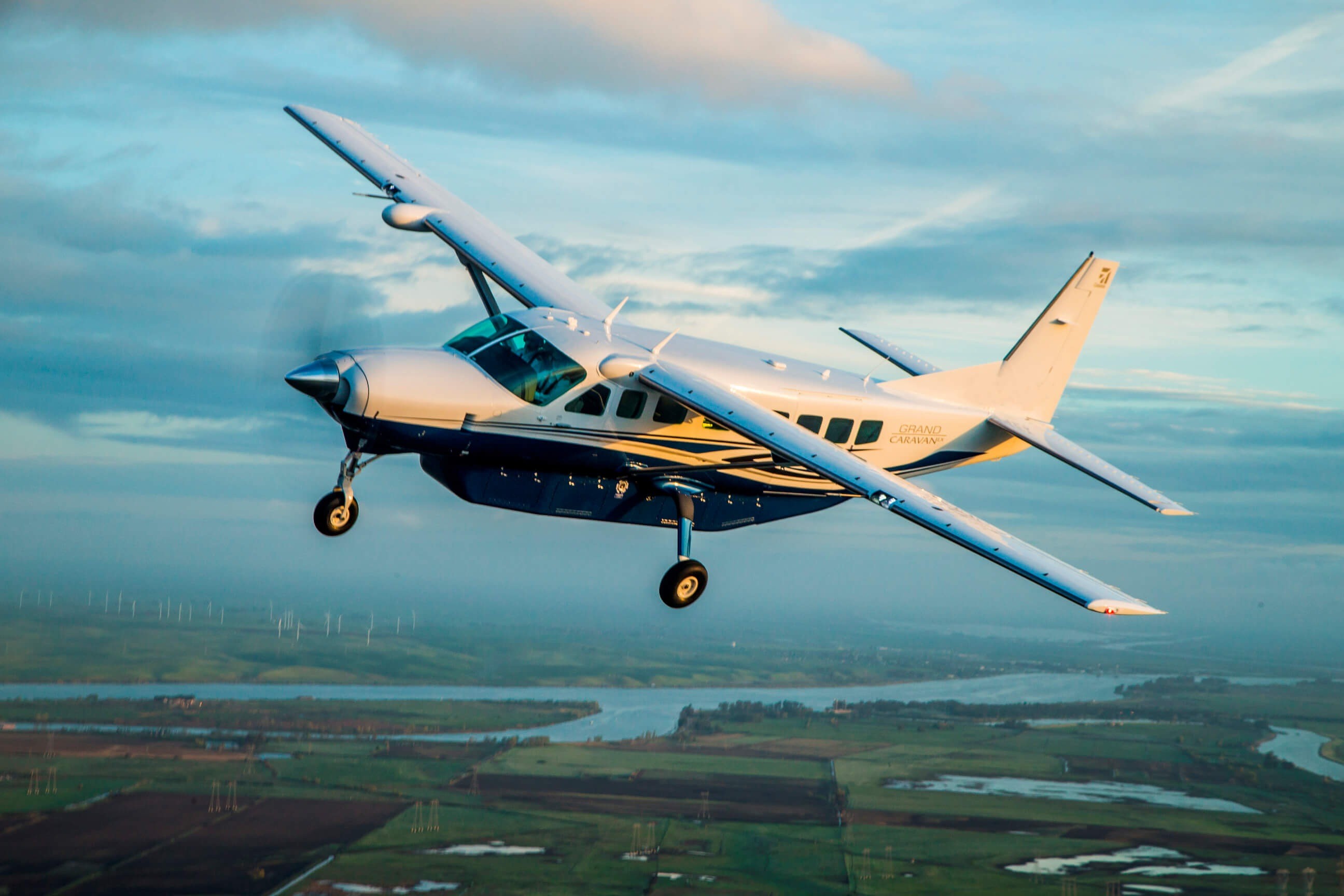 Charter a Cessna Grand Caravan EX private jet:
The main feature of the Caravan EX from other models, this powerful engine, Pratt & Whitney Canada PT6A-140, which increased climb rate and reduced takeoff distance and is also perfectly adapted for flights in mountains and deserts. In addition, the EX feels confident on the water and has additional thrust, as well as the Garmin G1000 digital avionics and anti-icing system.
The cabin of the Cessna Grand can be converted into three different versions. The VIP version offers several variants of cabin design, with transformable seats upholstered in leather, TV sets, and a mini-bar.
Cessna Grand Caravan EX General Characteristics
Passenger capacity: up to 9
Range: 291 nm
Max Cruise Speed: 185 ktas
Cabin length: 16.9 ft
Cabin width: 6.4 ft
Cabin height: 4.6 ft
To hire Cessna Grand Caravan EX for private flights, please submit the flight request form or call our agents at 1-877-281-3051 for 24/7 support.