Built by Cessna as part of the Citation Family of jets between 1992 and 2000, the Citation VII offers swept-back wings and powerful engines that gave it great performance for its time, and is still competitive today.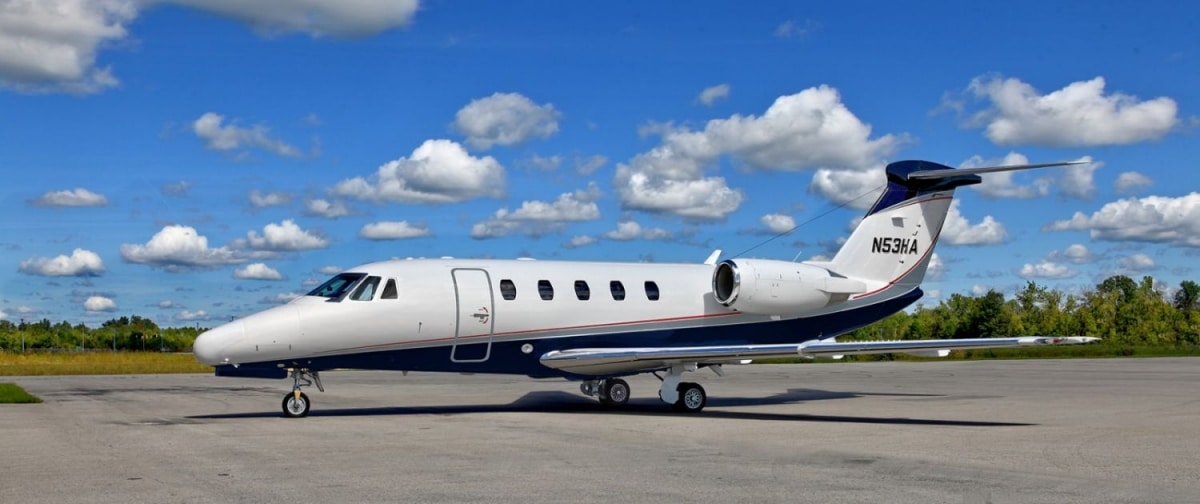 The Citation VII brought Cessna in line with other big name players such as Hawkers and Learjets, while still maintaining the reliability and dependability that Cessna is known for.
Charter a Citation VII private jet:
With over 100 examples still flying today, this midsize jet proves a popular choice for pilots and passengers alike.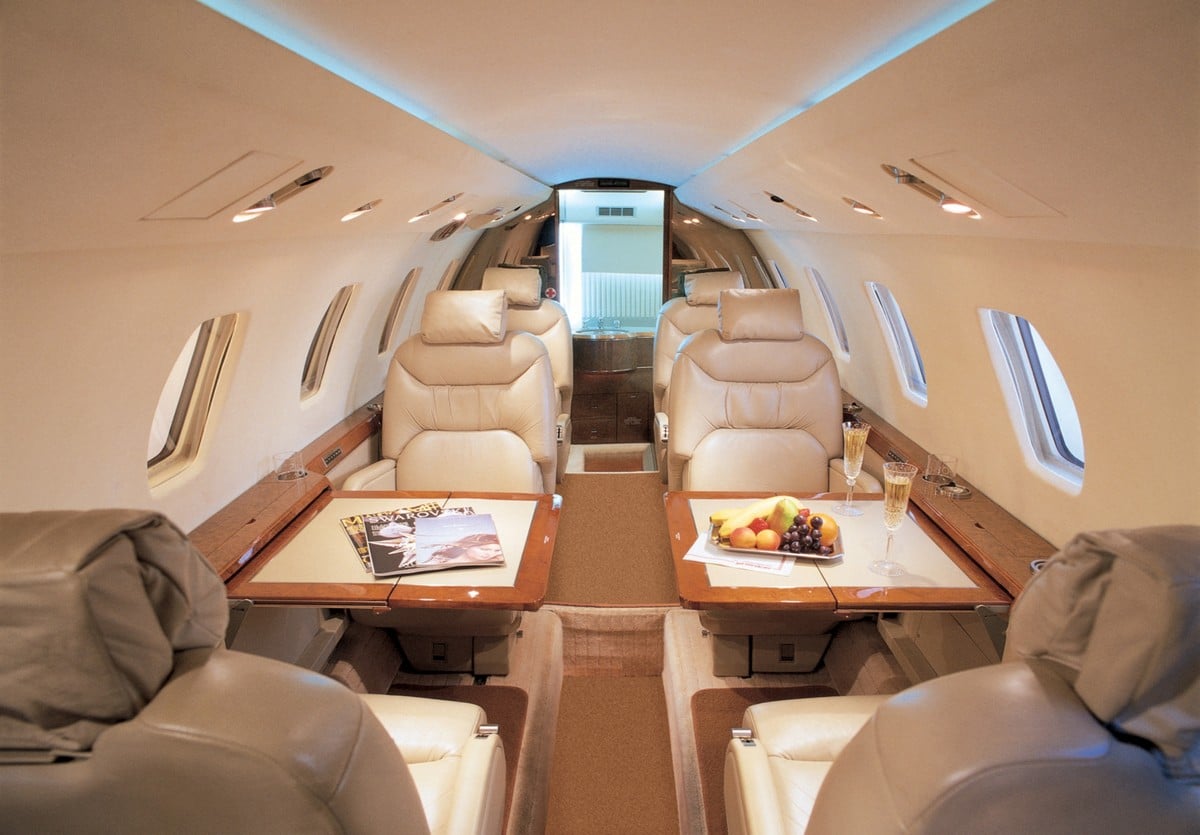 The Citation VII offers powerful Honeywell TFE731-4R-2S engines which enable a max cruise speed of 480 knots, and a max altitude of 51,000 ft. This meets or beats the capabilities of many midsize jets, while giving passengers the comfort of excellent cabin sound-proofing.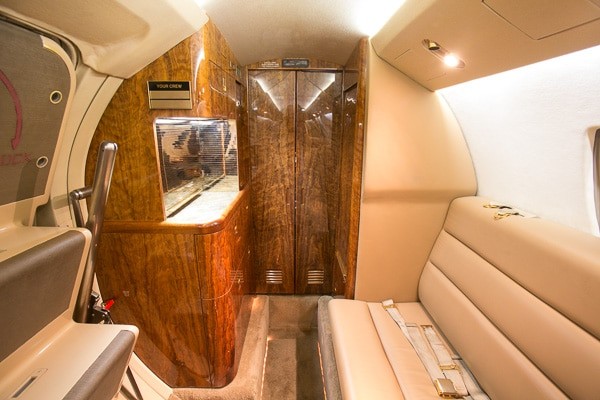 Citation VII Dimensions
Passenger Capacity: up to 8 passengers (std configuration)
Max Range: 1,824 NM
Max Operational Speed: 0.67 Mach
Cabin Height: 5'7"
Cabin Width: 5'5"
Cabin Length: 18'4"
Baggage Capacity: 54 cu ft.
The Citation VII offers room to spread out, and a healthy 54 cubic feet of luggage space behind the enclosed lavatory. Optional couches and divans make the already spacious cabin even more inviting.
With great performance and a ground-breaking design for Cessna, the Citation VII offers passengers a comfortable and athletic package to get to their favorite destinations.
For Citation VII charter rates and availability, please submit the flight request form or call our agents at 1-877-281-3051 for 24/7 support.