Replacing the Cessna VII, the Citation Sovereign started flying in 2002 and quickly became one of Cessna's go-to Midsize Jets for flyers looking for a large cabin and well-rounded performance. In 2012 Cessna upgraded the Sovereign and rebranded as the Sovereign+. The Sovereign+ has it all, from sporting winglets that increase range, to increased power on each of the turbofan engines, to a modernized, completely paperless cockpit every crew member is sure to brag about.
Charter a Citation Sovereign+ private jet: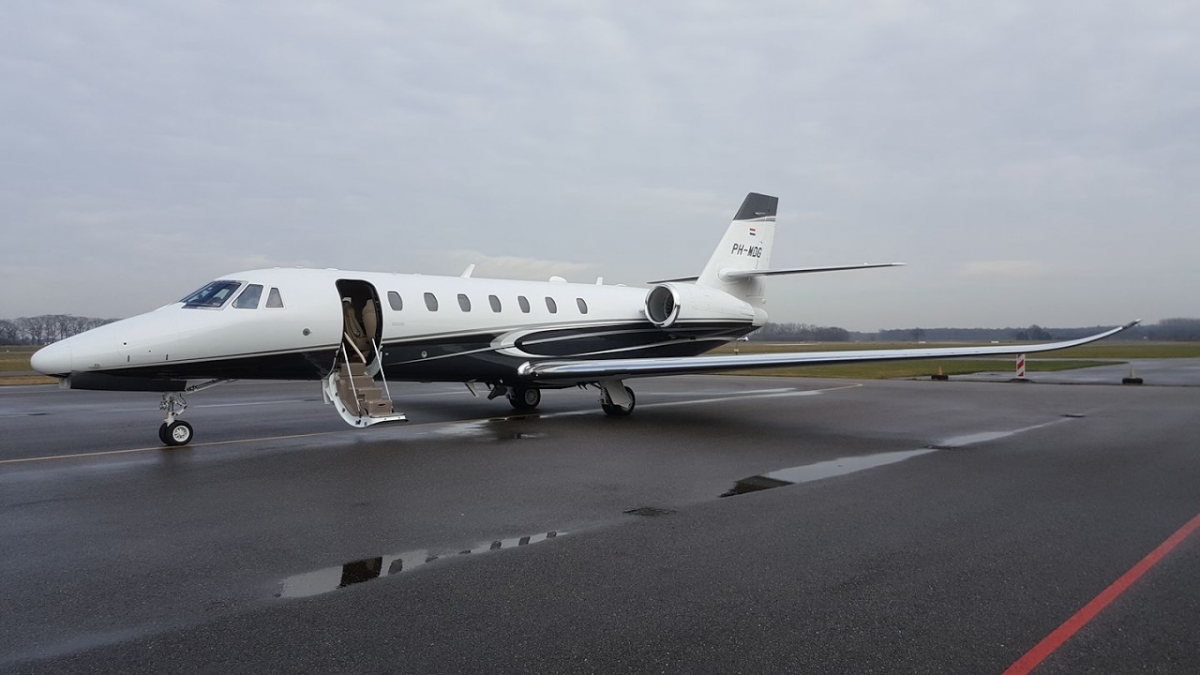 Designed to go farther and climb faster than its competition, the Citation Sovereign+ is rocketed by two powerful Pratt & Whitney PW306C engines each boasting 5,900 lbs of thrust. Thanks to these incredible turbofans this aircraft has an incredible short take off capability of 3,530 ft.! This beautiful designed cabin is 5.6 ft. wide, 5.7 ft. tall, and 25.3 ft. long, giving passengers more space during their 3,000+ nautical mile trips.
Citation Sovereign+ Dimensions
Passenger Capacity: 9 (typical) -12 (high density)
Max Range: 3,200 NM
Max Speed: 527 mph (80 Mach)
Cabin Height: 5'7"
Cabin Width: 5'9"
Cabin Length: 25'3"
Cabin Volume: 620 cubic feet
Baggage Capacity: 100 cubic feet
Maximum Cruise Speed: 460 ktas
Takeoff Field Length: 3,530 feet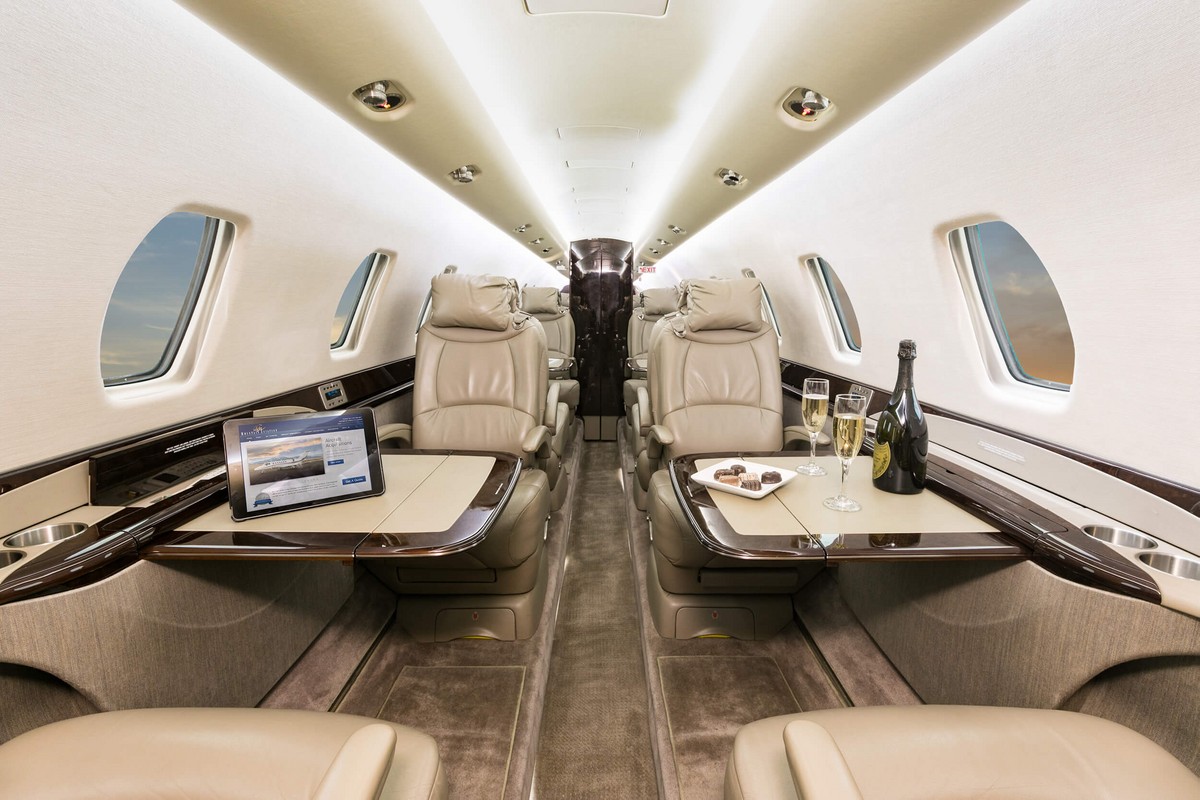 Unlike its predecessor, the Sovereign+ introduced recessed armrests to make the isles wider and has integrated the ClarityTM Cabin Management System that is compatible with smartphones and tablets, including airborne internet so that you can remain connected while at 40,000 ft.. Furthermore, the luggage capacity of 100 cubic ft ensures nothing gets left behind. The onboard galley gives passengers a well stocked refreshment center, and the 495 mph cruise speed gets you to your destination quickly, efficiently, and comfortably.To date, 349 Sovereigns have been produced. These aircraft will be a fan favorite for a long time to come.
For Citation Sovereign+ charter rates and availability, please submit the flight request form or call our agents at 1-877-281-3051 for 24/7 support.