Monarch Air Group provides Cessna Citation Mustang business jet for private flights to any airport. Our aviation consultants are always ready to advise you on private jet charters and other business aviation services.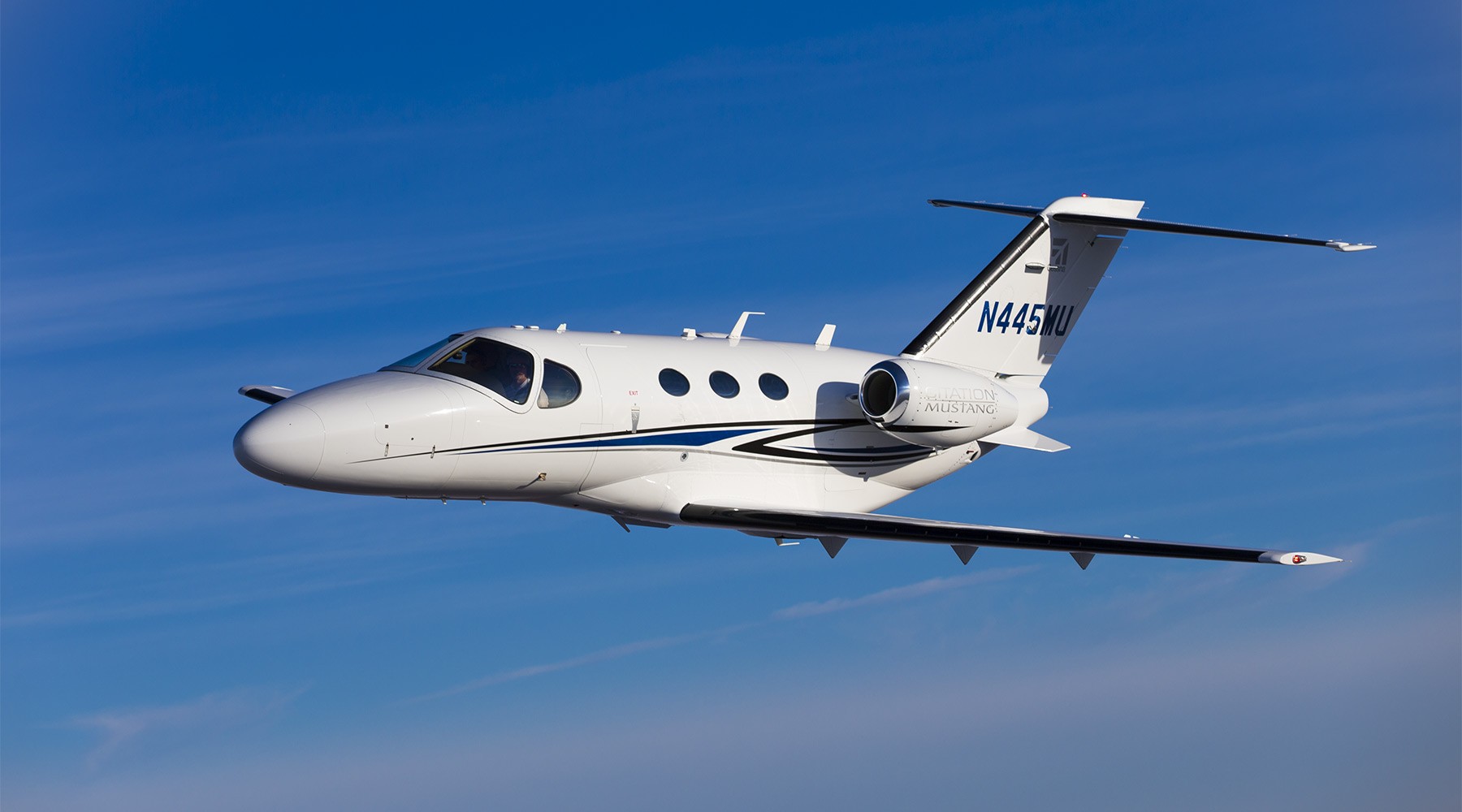 Cessna Citation Mustang Charter Flights
Cessna Citation Mustang twin-engine light aircraft was the first ultra-light jet introduced to the private aviation industry in 2007. It is the smallest and cheapest aircraft in the American manufacturer's lineup, making it a great alternative to piston and turboprop aircraft. Customers who charter a Cessna Citation Mustang are able to travel 1,200 nautical miles in the most comfortable manner in the quickest period possible.
Cessna Citation Mustang Charter Cost
Chartering a Cessna Citation Mustang private jet starts at around $3,000 per hour. The price to rent a private aircraft is determined individually and is based on a number of factors, including the complexity and distance of the trip.
Call our representatives or fill out the flight request form below to learn more about Cessna Citation Mustang charter rates and availability.
Charter a Citation Mustang for Private Flights:
Cessna Citation Mustang Overview
Citation Mustang private jet charter is powered by two Pratt & Whitney Canada PW615F turbojet engines and features retractable landing gear, three spar wings, and an aluminum alloy construction. In addition, the Garmin G1000 avionics suite and the controls are quite comparable to those found in propeller aircraft from other manufacturers, so switching to jet propulsion is a breeze.
Cessna Citation Mustang Interior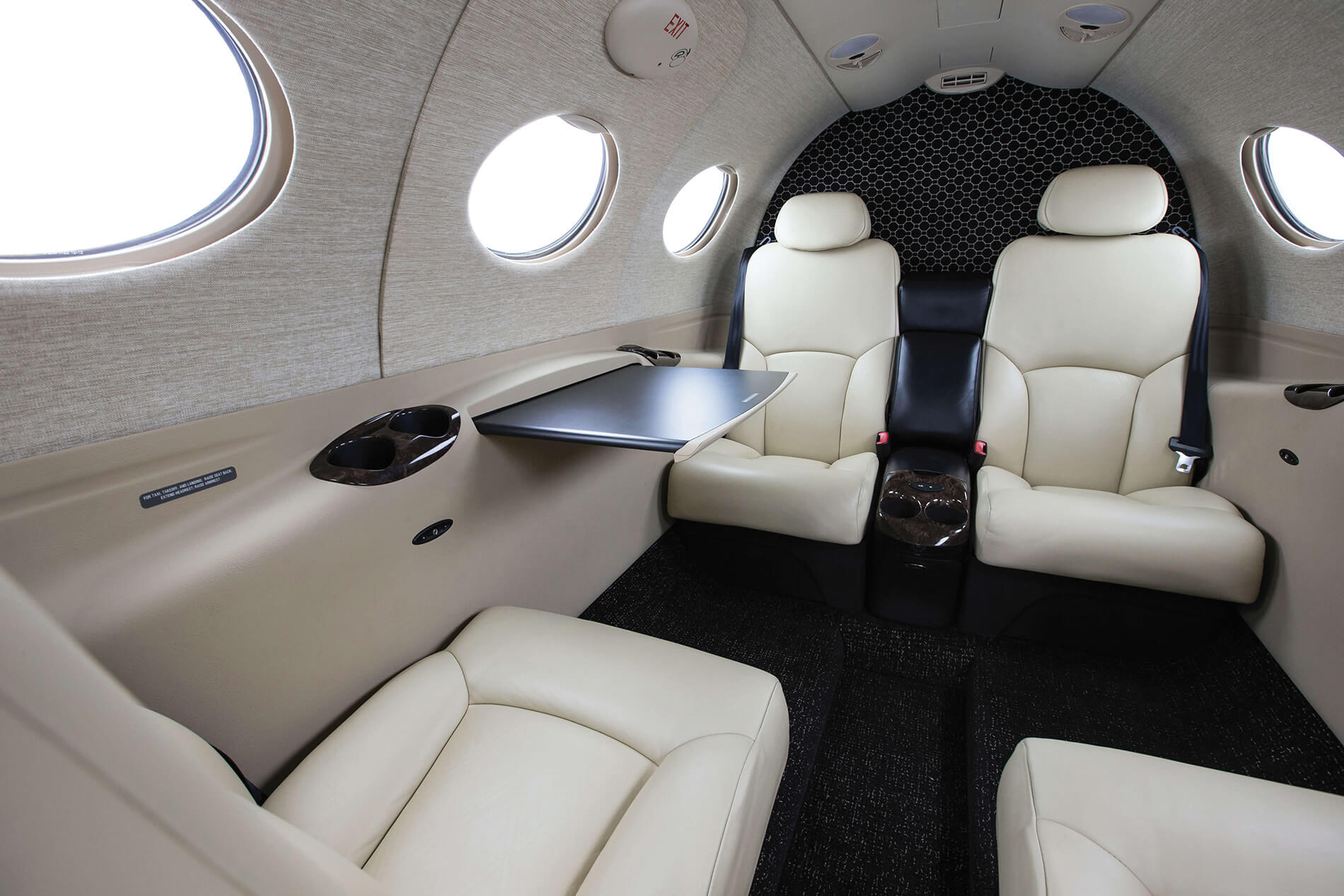 The interior of Citation Mustang private jet charter is comfortable and convenient for both business and pleasure. It has everything you need for short trips, and its design is elegant and practical. The tail and nose parts of the business jet are equipped with spacious but compact luggage compartments. There are power outlets, work tables, armrests, and storage consoles built into the fully reclining leather seats.
Cessna Citation Mustang General Information
| | |
| --- | --- |
| Classification | Very Light Jet |
| Seats | 5 |
| Max Cruise Speed | 340 ktas |
| Range | 1,200 nm |
| Luggage Capacity | 63 ft³ |
| Interior Height | 4.6 ft |
| Interior Width | 4.7 ft |
| Interior Length | 9.9 ft |
Monarch Air Group's Cessna Citation Mustang private charters are unmatched in the industry for their degree of luxury and comfort. We offer 24/7 Cessna Citation Mustang private jet service, so don't hesitate to reach us. Along with trip planning, we'll offer a range of in-flight and post-flight services.
FAQs: Cessna Citation Mustang Private Jet for Charter
What Type of Private Jet is Cessna Citation Mustang?
Cessna Citation Mustang is a very light jet. Such aircraft provide seating for three, four, or five passengers and are ideal for short-haul flights.
When Should I Choose the Cessna Citation Mustang Charter Flight?
A Cessna Citation Mustang private jet charter is the best option if you need to go fast, privately, and with lots of luxury and amenities. Madrid to Berlin and New York to Miami are two potential nonstop routes with the most passengers.
What Runway Length Does the Cessna Citation Mustang Need?
The runway length for the Cessna Citation Mustang private jet is 3110 feet.
How Far in Advance Can I Charter the Cessna Citation Mustang?
Organizing a private trip via a Cessna Citation Mustang will take around six hours. Get in touch with us as soon as possible after booking your flight so we can accommodate your requirements for your Cessna Citation Mustang charter.