The Cessna Citation CJ4 is a light jet built by the Cessna Aircraft Company in Wichita Kansas. It is the newest and largest model in the CJ line with an additional 21inches in length over the CJ3. The first deliveries began in 2010. The CJ4 fills the gap between the CJ3 and upgrading to a midsize jet.
Charter a Cessna Citation CJ4 private jet: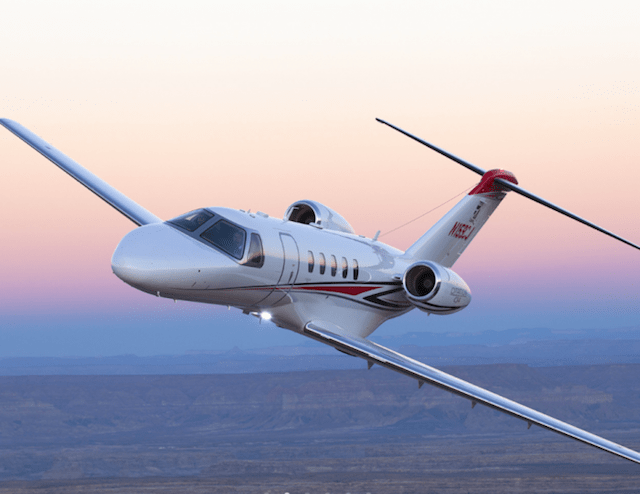 Details
Passenger Capacity: up to 10 passengers (std configuration)
Max Range: 2,165 NM
Max Operational Speed: 451 ktas
Cabin Height: 57 in
Cabin Width: 58 in
Cabin Length: 17 ft 4 in
Baggage Capacity: 1,040 cu ft.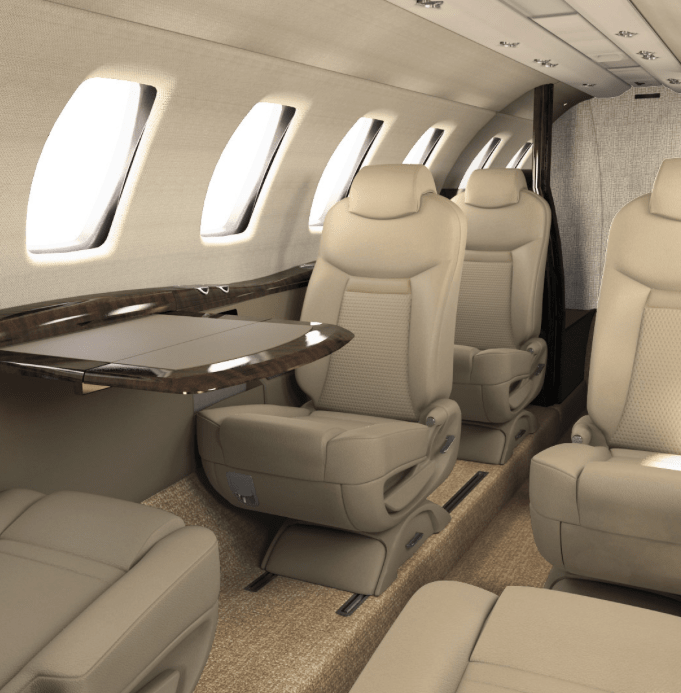 The Citation CJ4 stands out among competing light jets on cabin amenities alone. Six deep cushioned, wide leather seats articulate in three directions and can fully recline for long, comfortable trips. Each seat features a retractable armrests.
With Cessna's proprietary Venue HD integrated cabin management system passengers are provided with high definition digital video and audio for in-flight entertainment or business.
No matter the purpose of the flight, for business, personal enjoyment, or both, the CJ4 delivers on every aspect. With a range of up to 2,165 nm, the ability to take off at maximum weight from runways as short as 3,130 ft, and a maximum cruise speed of 451 knots , the CJ4 not only makes it possible to fly directly to airports closer to your destination, it reduces the time needed to get there.
For more information on chartering the Cessna Citation CJ4, price out your flight here for an instant quote.