Monarch Air Group provides Cessna Citation CJ4 jet for private flights to any airport. Our aviation consultants are always ready to advise you on private jet charters and other business aviation services.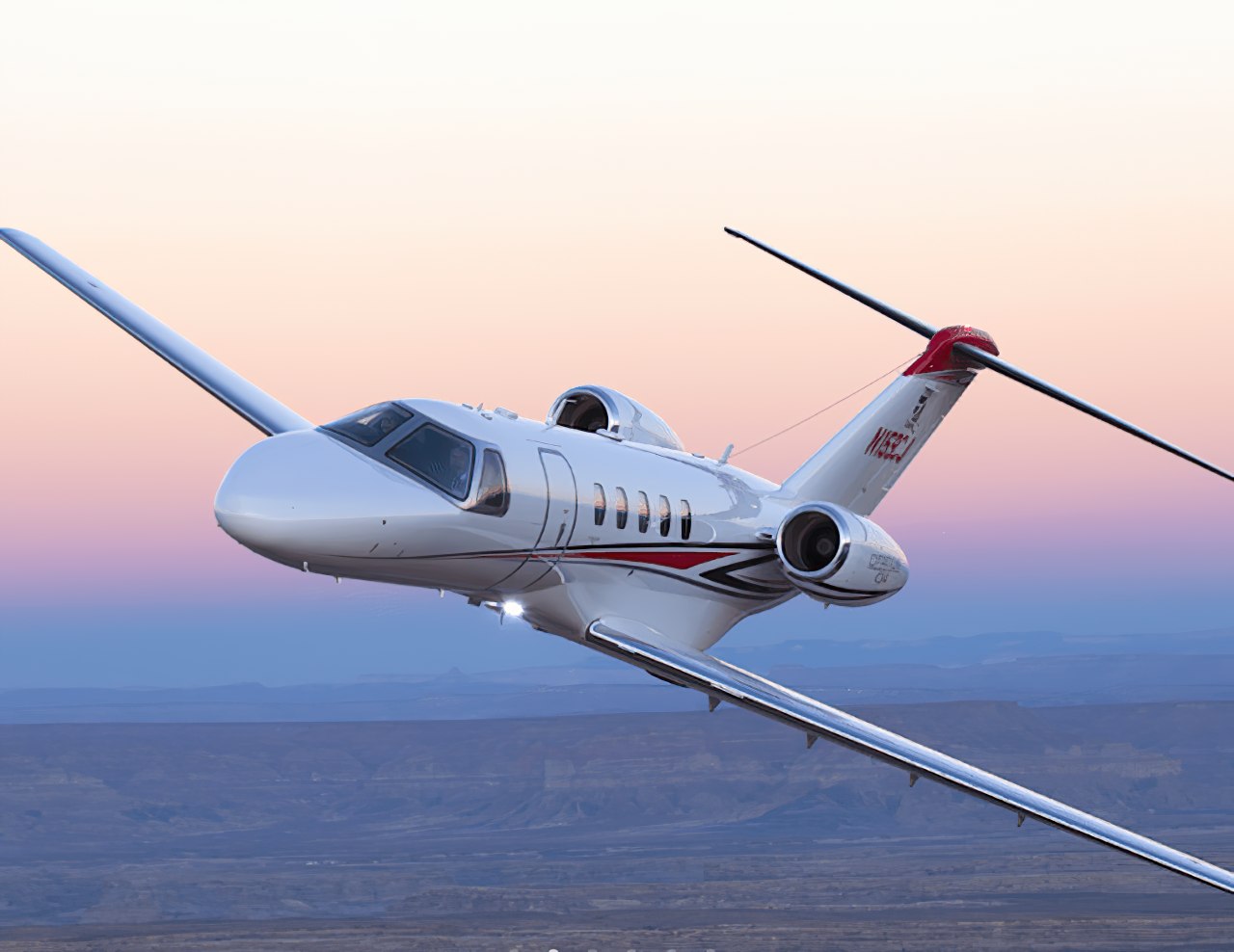 Cessna Citation CJ4 Charter Flight
Cessna Citation CJ4 is a light jet manufactured in Wichita, Kansas by the Cessna Aircraft Company. With a length increase of 21 inches over the CJ3, it is the newest and largest model in the CJ lineup. The first deliveries took place in 2010. The CJ4 bridges the gap between the CJ3 and the midsize jet upgrade.
When it comes to convenience, innovation, and dependability, the CJ4 is the culmination of Cessna's three decades of experience. Charter Citation CJ4 is well-liked by both corporate flight departments and owner-operators due to its superior performance, range, and cabin space compared to its predecessor, the CJ3.
Cessna Citation CJ4 Charter Cost
Chartering a Cessna Citation CJ4 private jet starts at $3,000 per hour. The hourly charter rates depend on several factors, the most important of which are the trip's distance and flight time.
Contact our agents to learn more about Cessna Citation CJ4 charter rates and availability, or complete the flight request form below.
Charter a Citation CJ4 for Private Flights
Cessna Citation CJ4 Overview
Citation CJ4 is an extended version of previous CJ models that was unveiled in the fall of 2006 at the NBAA conference. Its wings are based on the Citation Sovereign's moderately swept wing. It has a maximum range of 2,165 nautical miles and is powered by Williams FJ44-4A turbofans (4,010 km). This allows the CJ4 to reach a top speed of 451 mph and a top altitude of 45,000 feet while in cruise mode. Charter CJ4 can travel a maximum of 2,165 nautical miles (2,491 miles/4,010 km) in its lightest and most fuel-efficient form.
Its interior is 21 inches longer than that of the CJ3 light aircraft and can accommodate up to nine passengers plus one in the cockpit.
Cessna Citation CJ4 Interior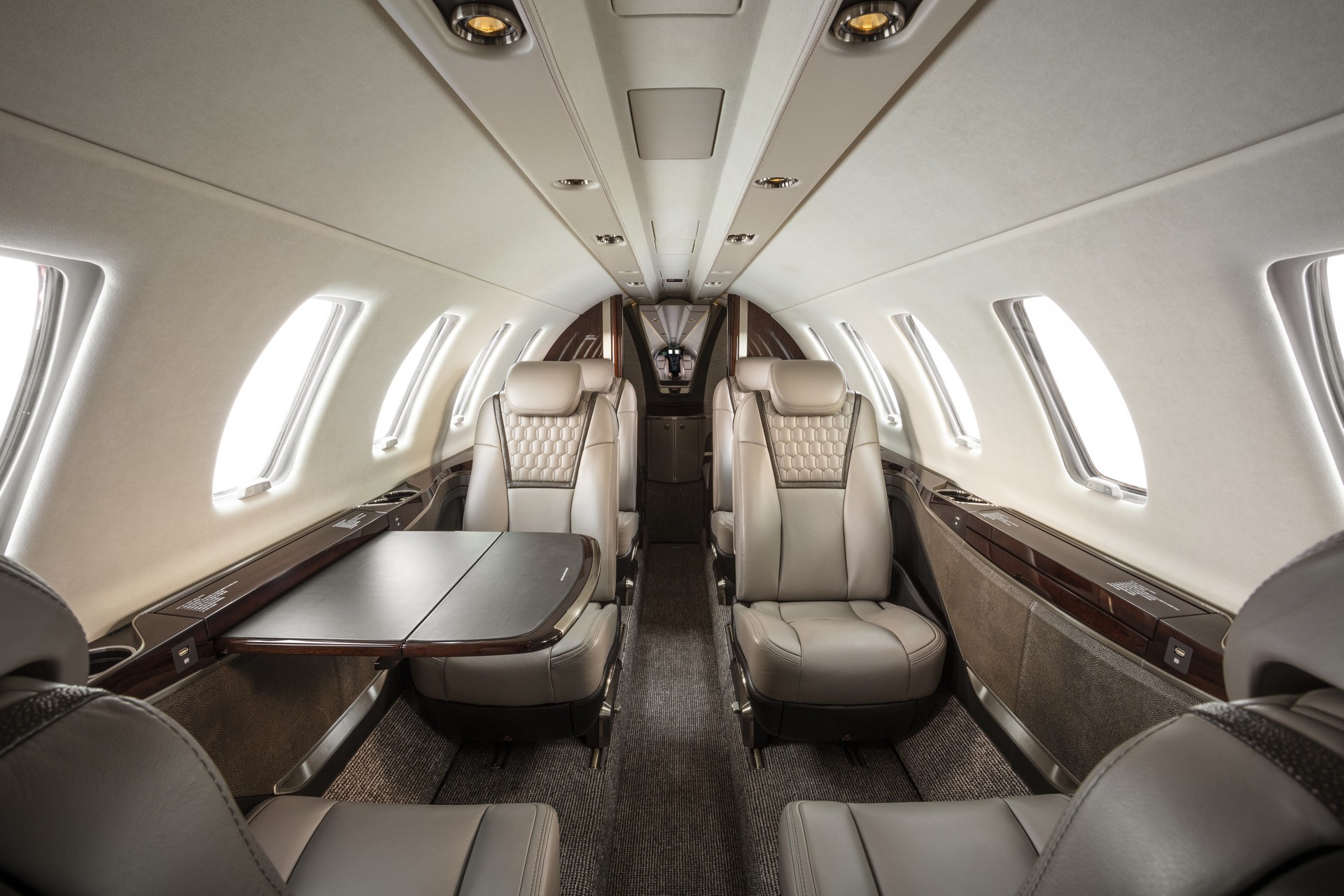 When compared to similar light planes, the Citation CJ4 stands out due to its exceptional interior features. All six of the leather seats are large and comfortable, and they can move in three different directions. The armrests can be retracted on each individual seat.
For in-flight entertainment or business, passengers can access high-definition digital video and audio using Cessna's proprietary Venue HD integrated cabin management system.
Cessna Citation CJ4 General Information
| | |
| --- | --- |
| Classification | Light Jet |
| Seats | Up to 10 |
| Cruise Speed | 451 knots |
| Range | 2,165 NM |
| Interior Height | 57 in |
| Interior Width | 58 in |
| Interior Length | 17 ft 4 in |
You will have access to all necessary amenities and travel in comfort if you choose Monarch Air Group to charter a Citation CJ4. As you plan your trip, we will assist you in selecting your departure and arrival airports, as well as your flight crew. In addition to route planning, we will offer a variety of in-flight and post-flight services. If you want to reserve a Citation CJ4 private jet, please contact us.
FAQs: Cessna Citation CJ4 Private Jet for Charter
What Type of Private Jet is Cessna Citation CJ4?
Cessna Citation CJ4, belongs to the light jet classification.
When Should I Choose the Cessna Citation CJ4, Charter Flight?
The CJ4 has the greatest range of all CJ lines. Regardless of whether the flight is for business, pleasure, or both, the CJ4 excels in every respect. Private travelers who enjoyed prior CJ models will enjoy the same flexibility, cost-effectiveness, and quality, with the addition of present technology and a more opulent cabin. This private jet can fly from Geneva to Mykonos because the Citation CJ4 jet redefines the adaptability of a light jet.
What Runway Length Does the Cessna Citation CJ4 Need?
Cessna Citation CJ4 charter needs a runway of 3,130 ft to take off.
How Far in Advance Can I Charter the Cessna Citation CJ4?
Six hours are needed to organize a Cessna Citation CJ4 private flight. If you want your Cessna Citation CJ4 charter to be fully tailored to your specifications, please get in touch with us as soon as possible after making your reservation.